Cristiano Ronaldo Sidelined with Eye Injury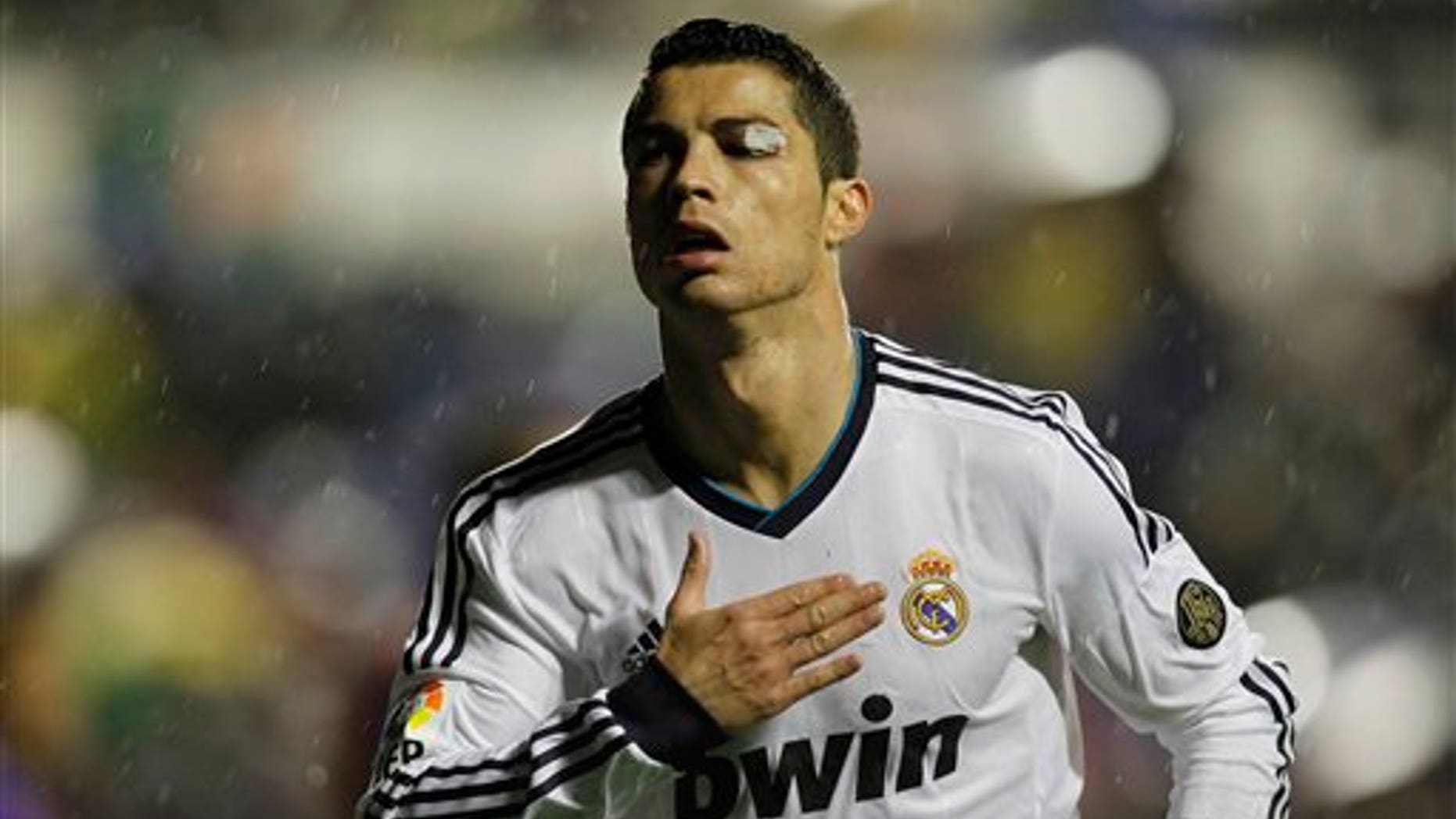 LISBON, Portugal – Cristiano Ronaldo is not seeing stars. For a period, he could not see anything at all.
After sustaining a bloody gash to his left eye while playing with his club team Real Madrid, it was announced that Ronaldo will miss Portugal's friendly match in Gabon on Wednesday.
Ronaldo missed the second half of his club's match against Levante on Sunday after defender David Navarro's elbow cut the Portugal captain.
Madrid coach Jose Mourinho said that the injury was so bad that at one point the star forward temporarily lost his sight.
The Portuguese Football Federation said in a statement Ronaldo would miss the trip to Libreville, though it gave no details.
Late last month, the international soccer phenom was nominated for FIFA's coveted Ballon d'Or award recognizing the World Player of the Year.
Ronaldo faces tough competition to win the title, with the favorite for the award being La Liga's other star player- Lionel Messi.
Based on reporting by the Associated Press.
Follow us on twitter.com/foxnewslatino
Like us at facebook.com/foxnewslatino