Coyotes Win First Playoff Series Since Moving to Phoenix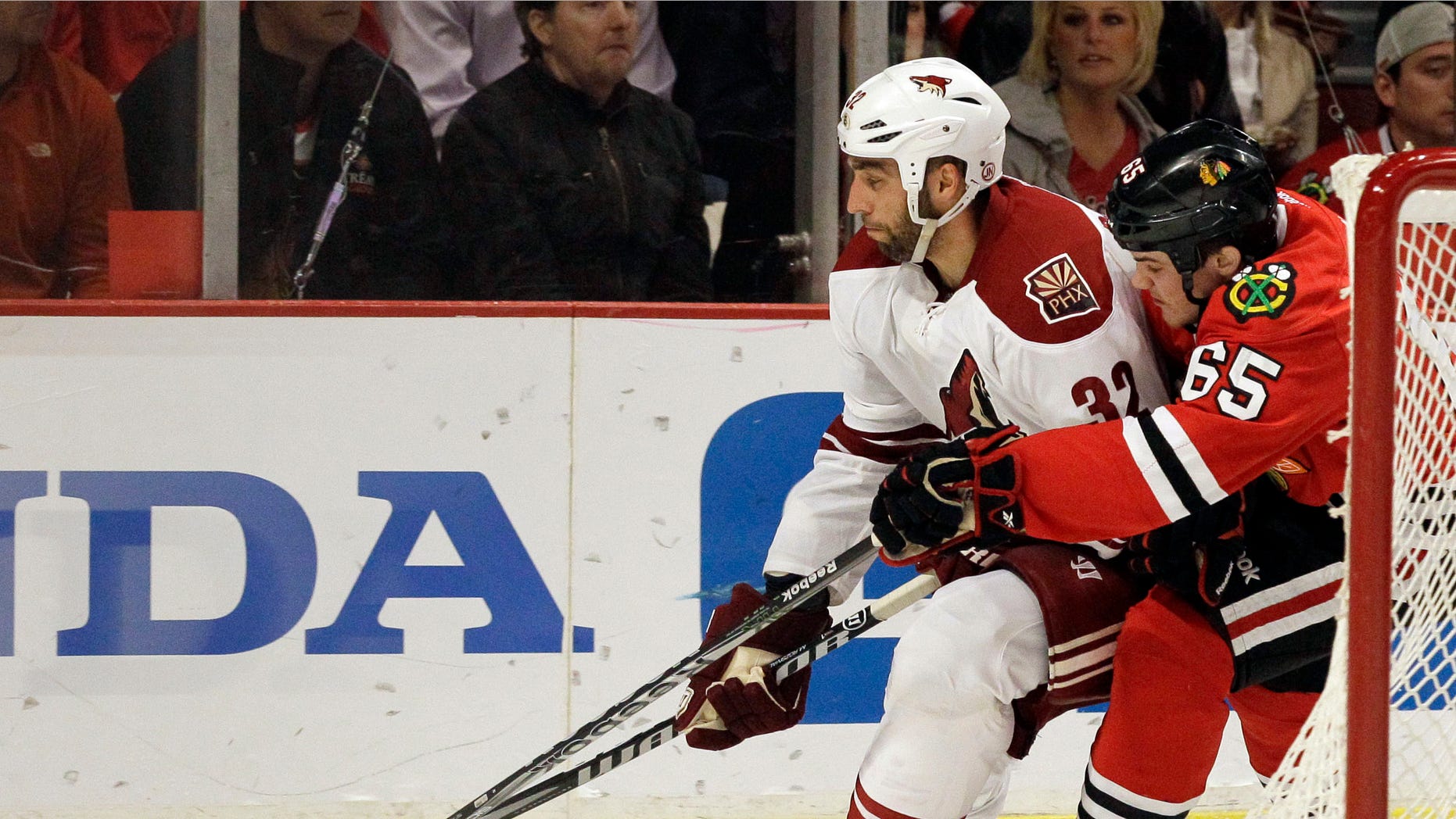 The Phoenix Coyotes win Monday night over the Chicago Blackhawks was a historic moment for the organization.
Since moving from Winnipeg to Phoenix for the 1996-97 season, and the franchise's last opening-series victory came in 1987, when the team was called the Jets.
With the help of goalie Mike Smith, the Coyotes finished off the Blackhawks in a 4-0 victory, winning the series in six games.
The 6-foot-4, 218-pound Smith made 39 saves in what his team mates are calling an incredible performance.
"You know what? Smitty was unbelievable and thankfully he's on our team. It was a good way to win," Coyotes captain Shane Doan said after finally reaching the second round in his 16th NHL season.
Smith had 229 saves in the six games against the fast-charging Blackhawks, who came out with a flurry of shots in the first period Monday night and finished with a 39-20 shots advantage.
"You play in the moment and just worry about the next shot and hopefully that's good enough. And tonight, it was," Smith said. "A lot of things have to happen for you to get a shutout in this league, especially in the playoffs, and against a team like that says a lot about the group in here…blocking shots and finding guys' sticks and pucks just hitting me, too."
"It's a relief because you just want to get a chance to do something in the playoffs," said 35-year-old Doan, who began his career with Winnipeg in 1995. "Everyone always talks about if you get out of the first round, anything can happen."
The Blackhawks, who'd won Saturday night in Glendale, Ariz., to bring the series back to the United Center, lost their third straight on home ice and now have been eliminated in the first round two straight years after winning the Stanley Cup in 2010.
Monday's game was the first in the series not to reach overtime. Jonathan Toews, whose shot had beaten Smith in Game 5, was frustrated Monday night, like all his teammates.
"I don't know what to say right now. We worked so hard, we had so many chances, and every time we had a chance and it didn't go in, we said, 'Keep working, we'll get another one. It'll go in eventually,'" Chicago's captain said.
"They play well around Mike Smith, his size especially. We got so many pucks through and they always found a way to hit him in the head, the pads or the shoulder. We didn't get any lucky ones on him. He played great, but we didn't find a way to beat him."
In their first ever second round playoff series, the Coyotes will be taking on the Nashville Predators.
Based on Reporting by the Associated Press.
Follow us on twitter.com/foxnewslatino
Like us at facebook.com/foxnewslatino