Colts release ex-Pro Bowler Overton, nine others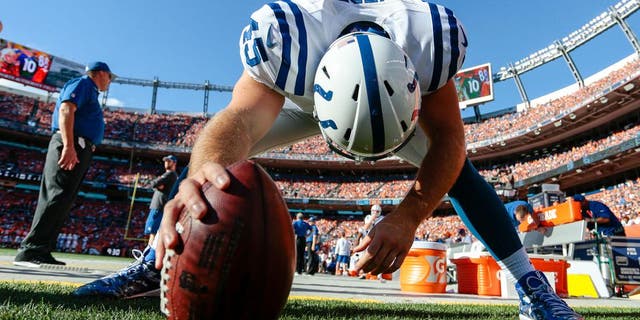 INDIANAPOLIS -- The Indianapolis Colts have released long snapper Matt Overton and safety Duke Williams while putting eight other players on waivers.
Overton made the team as a long shot undrafted free agent in 2012 and wound up playing in the 2013 Pro Bowl. He also became a fixture in the Indianapolis community.
Williams signed with the Colts in December and has played in 58 NFL games.
Indianapolis also waived linebackers Alex Bazzie and Deon King, punter Devon Bell, long snapper Joe Fortunato, cornerback Charles James, safety Stefan McClure, cornerback Larry Scott and receiver Devin Street.
The moves come days after Indy added eight players in last weekend's draft and reportedly agreed to deals with more than two dozen undrafted rookies.