Colts punter has a special Thanksgiving request for Antonio Brown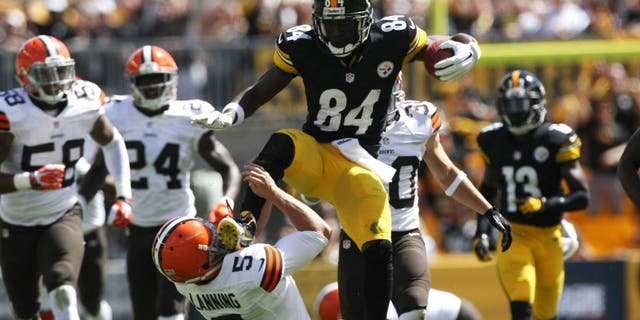 Two years ago, Antonio Brown found himself at the center of one of the funniest and most bizarre plays in the NFL. After fielding a punt, Brown had just one man to beat on his way to the end zone. He attempted to hurdle that man, Browns punter Spencer Landing, but he wound up kicking him in the face.
It's a play that won't soon be forgotten, considering it almost never happens in the NFL.
Colts punter Pat McAfee certainly hasn't let it go by the wayside, and he's hoping it doesn't happen to him when he takes on the Steelers on Thanksgiving night. He went a step further to ensure it doesn't happen to him in front of his mom.
Brown, of course, responded, by telling McAfee to just kick it out of bounds (jokingly).
These two seem like buddies, so don't expect to see any kicks to the face while stuffing yours.