CM Punk sings 'Take Me Out to the Ballgame' for hometown Chicago Cubs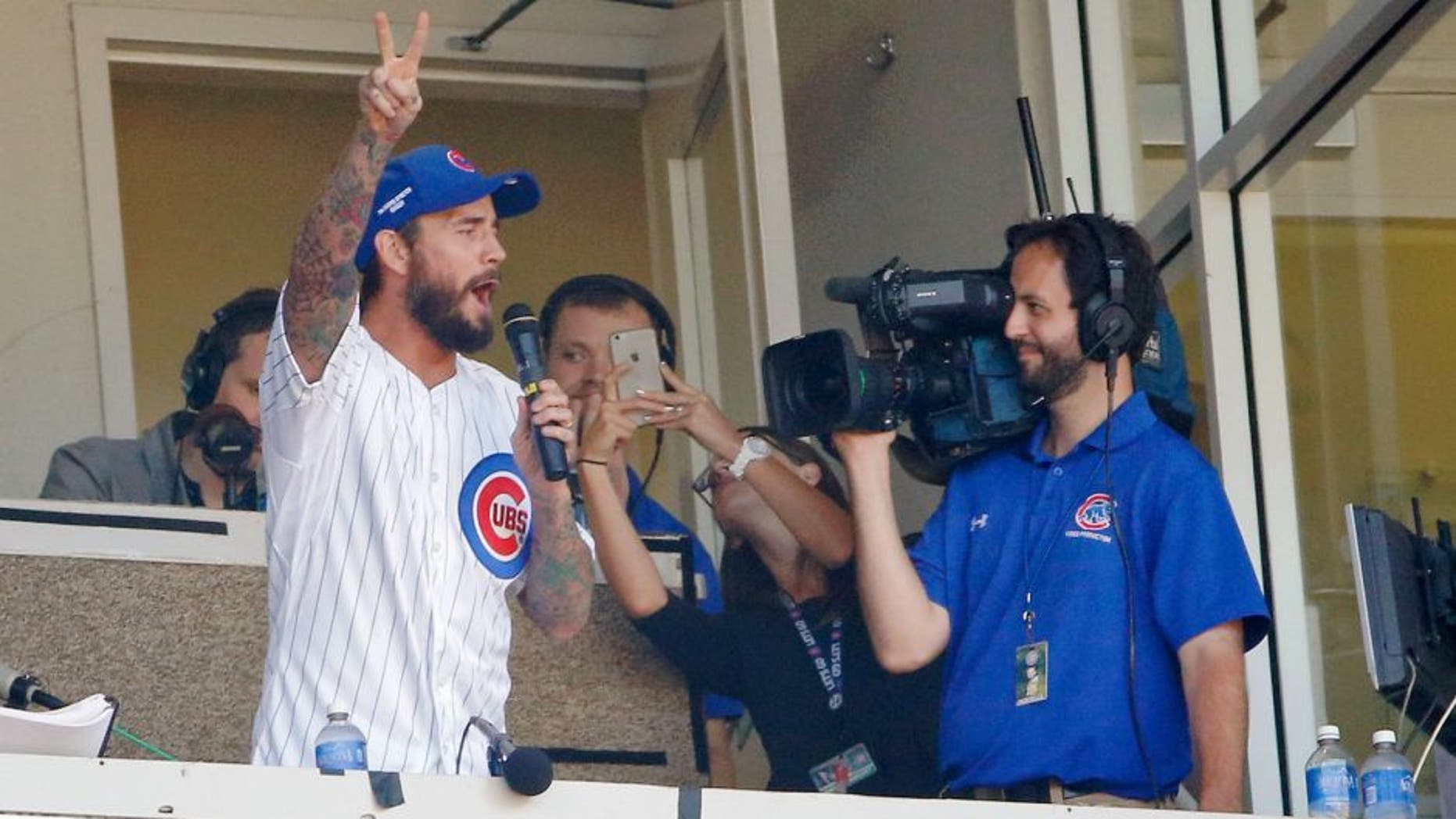 UFC fighter and former WWE champion CM Punk celebrated alongside the Chicago Cubs on Saturday as he sang "Take Me Out to the Ballgame" during the seventh-inning stretch the day after the team made the playoffs for the first time in seven years.
Punk is a lifelong Chicagoan, who has been invited to sing for the team on a couple of occasions, and he was back on Saturday as the Cubs took on the Pittsburgh Pirates.
The game didn't end well for the Cubs as they fell 4-0 to the Pirates, but it was secondary to the celebration the team had after clinching a wild-card berth a day earlier -- and partying today.
The Cubs haven't seen the postseason since 2008.
Punk still resides in his hometown of Chicago although recently he's picked up shop and relocated to Milwaukee during the week where he's training at Duke Roufus' gym in anticipation of his first UFC fight.
Punk still hasn't announced when he's going to debut, but with the Cubs in the playoffs maybe this is just the inspiration he needs to go out and look for his first win in mixed martial arts.
As long as Steve Bartman isn't around anywhere in the stands during Punk's debut, he should be just fine. Well, at least until he gets punched in the face anyways, then all bets are off.