Clint Bowyer's son loves asking dad about Kyle Busch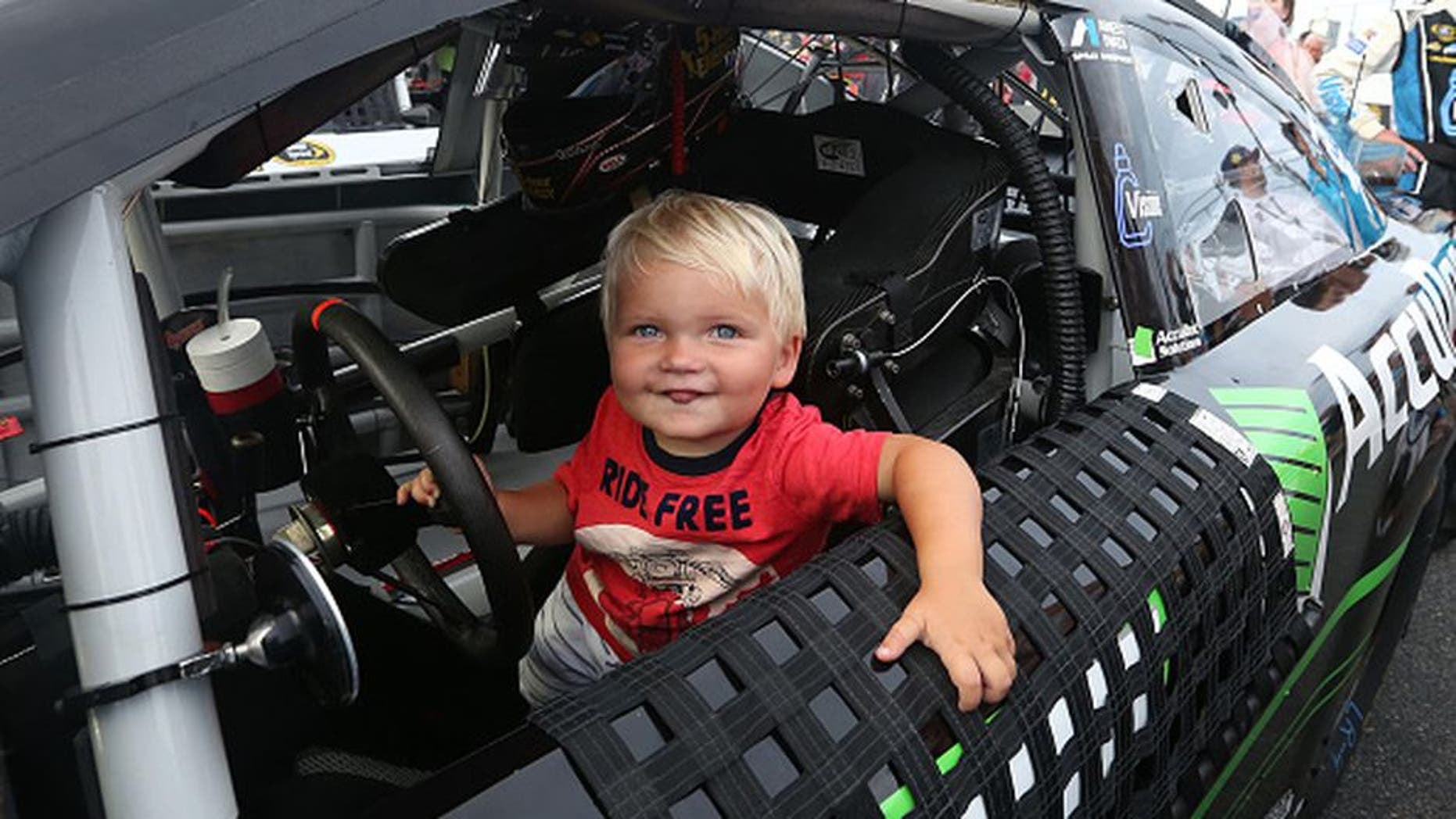 Kids say the darnedest things, especially when they are the offspring of NASCAR drivers.
Cash Bowyer, the 2 1/2-year-old son of racer Clint Bowyer, is a huge Kyle Busch fan or at least a huge fan of the brightly colored, M&Ms sponsored No. 18 Joe Gibbs Racing entry that Busch drives.
Clint, who appeared Wednesday on FS1s Race Hub, said he and Cash talk after the conclusion of every race.
Theres nobody whos more excited when I get out of that race car than he is to see me, said Clint. Hell tell you about the race. The kids 2 years old. Hell sit there and watch the race.
Invariably, Cash will bring up how Busch did.
First and foremost, lo and behold, hell know what Kyle Busch did, Clint said of his son. That M&Ms car hell tell you if Kyle wrecked. The other day, when Kyle did wreck, it was the easiest wreck ever. Kyle just brushed the wall or something, and thats all I heard all the way home was, Is Kyle Busch OK? Is Kyle Busch OK?
And so Clint did the logical thing.
I took off in my truck and we were running up to the grocery store to get some groceries and I called Kyle on the speaker phone. Alright, Cash. Go ahead and ask him.
And Kyles like, Whats up, Cash?
You OK? You crashed big! And he (Cash) was all worried about that.
Clint said he enjoys having Cash at the races.
Its fun to have him there, said Clint. What I want more than anything is to have a family picture before its all said and done in Victory Lane and let him see that.
Thats the other thing about it is, until he came along, I never even thought about it, Clint said. But now that hes there I dont want to quit until hes old enough to know what happened and what all this was. I want to do it long enough to where he understands and can be a part of it, take it in and realize it before its all gone.