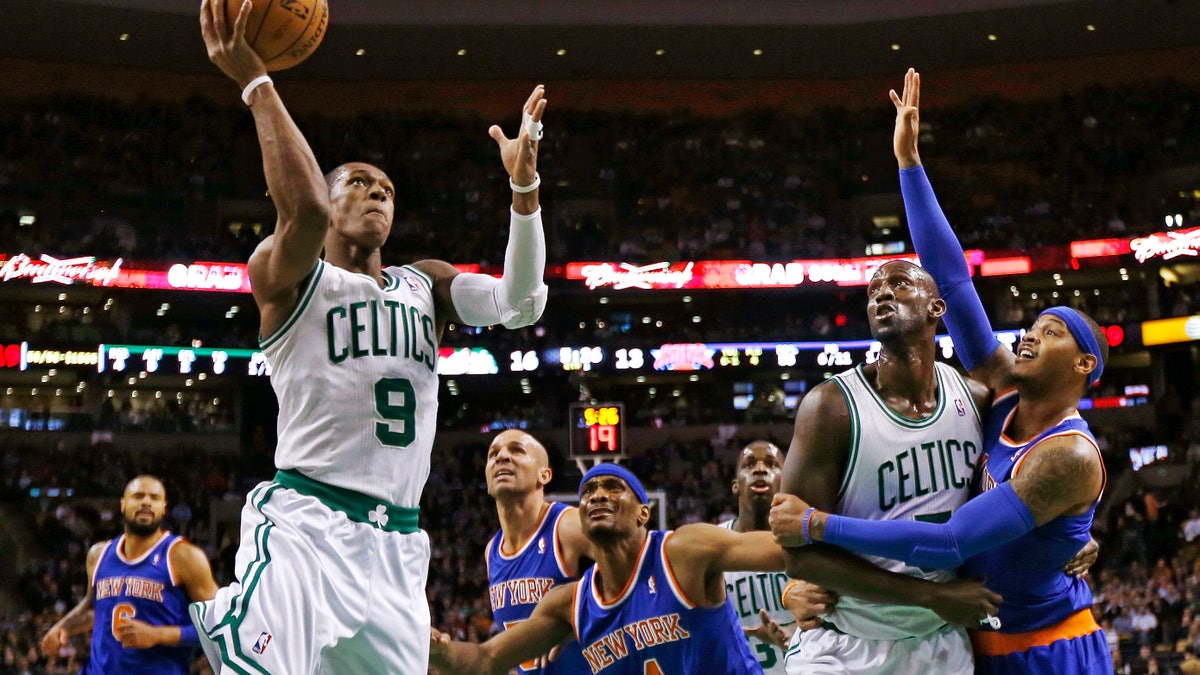 BOSTON – Boston Celtics star point guard Rajon Rondo has torn his anterior cruciate ligament.
The injury usually takes up to a year for recovery, and he is expected to have surgery on his right knee.
The Celtics had lost six straight games heading into the Sunday afternoon meeting with the Miami Heat. Rondo reported to the arena for a pregame shootaround but was taken to a hospital after complaining of knee pain.
Rondo was voted by fans to be a starter in the Feb. 17 All-Star game in Houston.
He was averaging 13.7 points and 11.1 assists.