Cat Zingano vs. Julianna Pena booked for UFC 200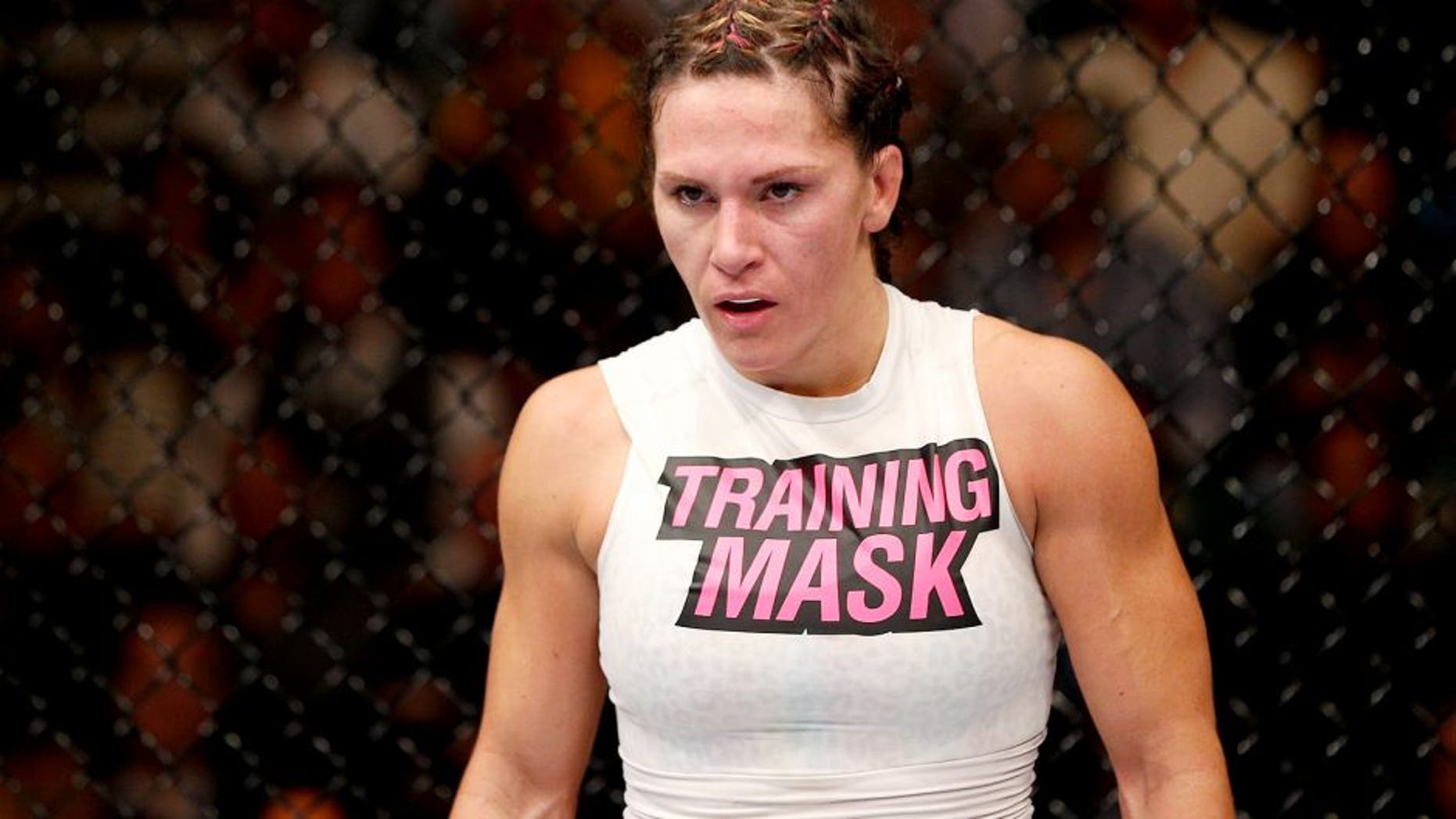 A featured bout in the women's bantamweight division is in the works for UFC 200 as former title challenger Cat Zingano returns to action against "Ultimate Fighter" winner Julianna Pena.
UFC officials confirmed the matchup on Thursday.
Zingano teased just recently that she had been booked for an 'epic' matchup this summer and facing another top-ranked 135-pound fighter would certainly fit the bill.
Zingano has been out of action since losing to Ronda Rousey in February 2015, which marked the first loss of her professional career. Now Zingano is ready to reclaim a top spot in the division and a win at UFC 200 will go a long way towards putting her back in title contention.
Zingano holds a win over current champion Miesha Tate, but to even gain consideration she's going to have to go through one of the top-rated prospects in the division.
Pena is undefeated thus far in her UFC campaign and most recently defeated Jessica Eye by decision at UFC 192 last October.
Pena was dealing with a legal issue following an arrest in December 2015, on assault charges, but she recently struck a deal with prosecutors in Spokane, Wash., and the UFC completed an investigation into the matter as well. Pena had previously stated she hoped to return by June as she continued her pursuit of a title shot.
It looks like she'll get her wish although Pena now gets a July date when she'll face Zingano in a bout that will likely have a major impact on the next title challenger at 135 pounds.
Zingano vs. Pena is the latest fight to join a growing UFC 200 card that is also expected to include Conor McGregor vs. Nate Diaz as well as Miesha Tate facing Amanda Nunes.
UFC 200 is scheduled to take place July 9 at the new T-Mobile Arena in Las Vegas.