Carmelo Anthony Keeps Playoff Dreams Alive for Knicks in Record Setting Win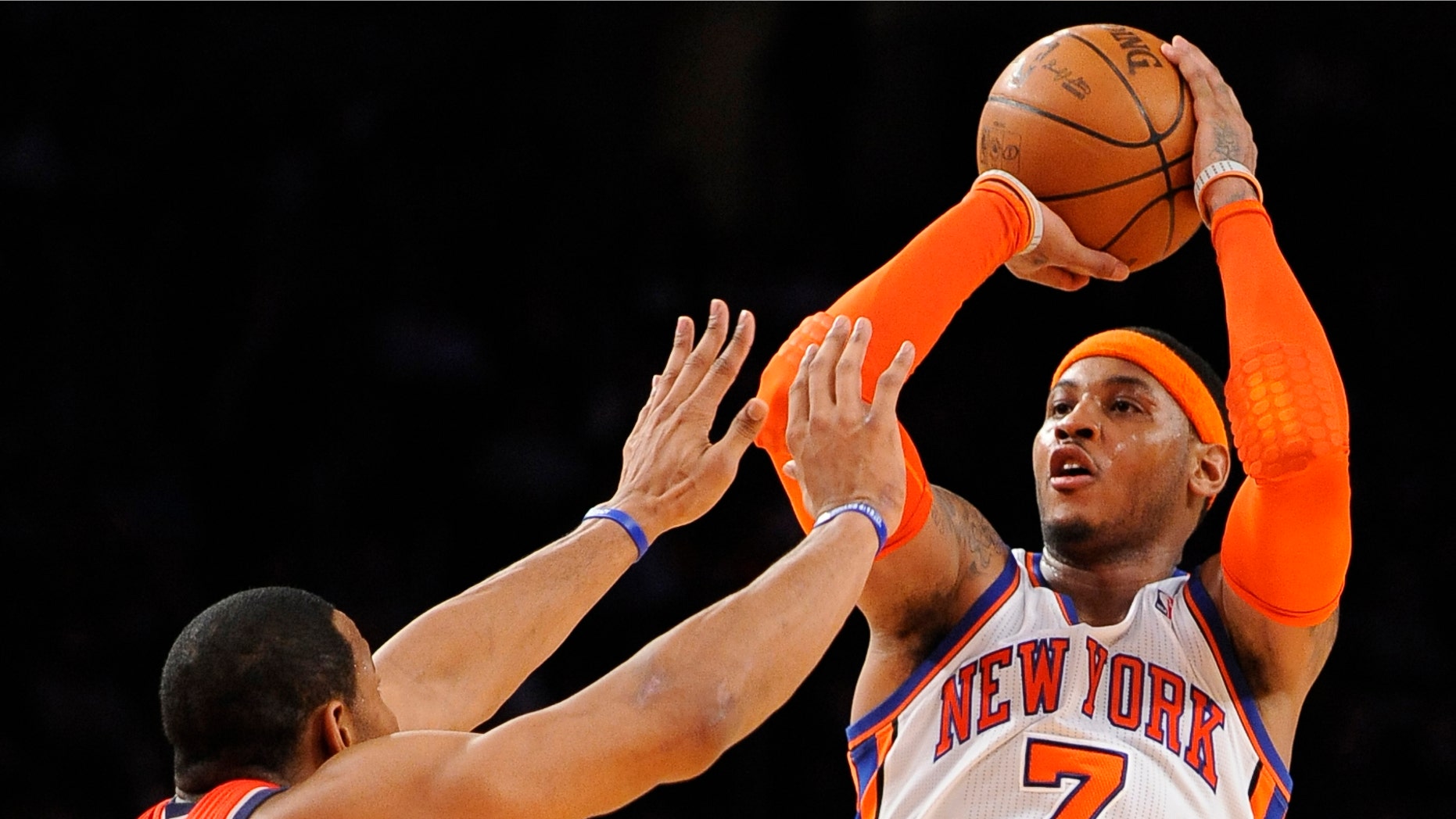 With all the flack he has received in light of Jeremy Lin and Mike D'Antoni, Carmelo Anthony is proving he is worth the fuss.
In yet another record setting night, the New York Knicks forward had his second career triple-double as he helped his team defeat the Boston Celtics.
With his 35 points, 12 rebounds and 10 assists, Anthony is keeping his team's Atlantic Division title hopes alive.
Anthony and the Knicks, along with team mates JR Smith and Steve Novak who both scored 25 points, overcame a season-high 43 points from the Celtic's Paul Pierce and moved into sole possession of seventh place in the Eastern Conference, trimming Boston's division lead to 3½ games.
Novak hit eight 3s in the highest-scoring game of his career. Smith made all seven of his 3s in the first half, equaling a team record.
"Our bench was great tonight," Anthony said. "Novak and JR, them guys combined for 50 points off the bench. When they get hot like that, it's hard to deal with."
The Celtics would have wrapped up their fifth straight Atlantic title with a victory. Instead, the Knicks stunned them with a record-tying 14 3-pointers in a 72-point first half and equaled their season high by finishing 19 of 32 behind the arc. They improved to 14-5 under interim coach Mike Woodson.
Tyson Chandler had 20 points on 9-of-10 shooting for the Knicks, who finished one short of their franchise record for 3s, set last season.
After watching Anthony score 42 points in a losing effort against Miami on Sunday, the Celtics apparently overreacted to it, trying so hard to get the ball out of his hands that they didn't pay enough attention to his supporting cast."
We didn't defend the 3 at all tonight," Pierce said. "We dug ourselves a huge hole that we couldn't climb out of."
With the loss, the Celtics have now fallen out of a three-way tie for fourth in the East with Atlanta and Orlando
Woodson has repeatedly said the division title was his goal, even though the Knicks' 18-24 record when he took over always made that unlikely. Division winners are guaranteed to be seeded no worse than No. 4, avoiding Chicago or Miami until at least the second round.
The Knicks other star, Amare Stoudemire, could return as early as Friday at Cleveland according to Woodson. Stoudemire hasn't played since March 24 because of a bulging disk in his back.
With just one remaining home game against the Los Angeles Clippers next weekend, the Knicks will be making a playoff push in their next three road games.
Based on Reporting by Brian Mahoney of the Associated Press
Follow us on twitter.com/foxnewslatino
Like us at facebook.com/foxnewslatino