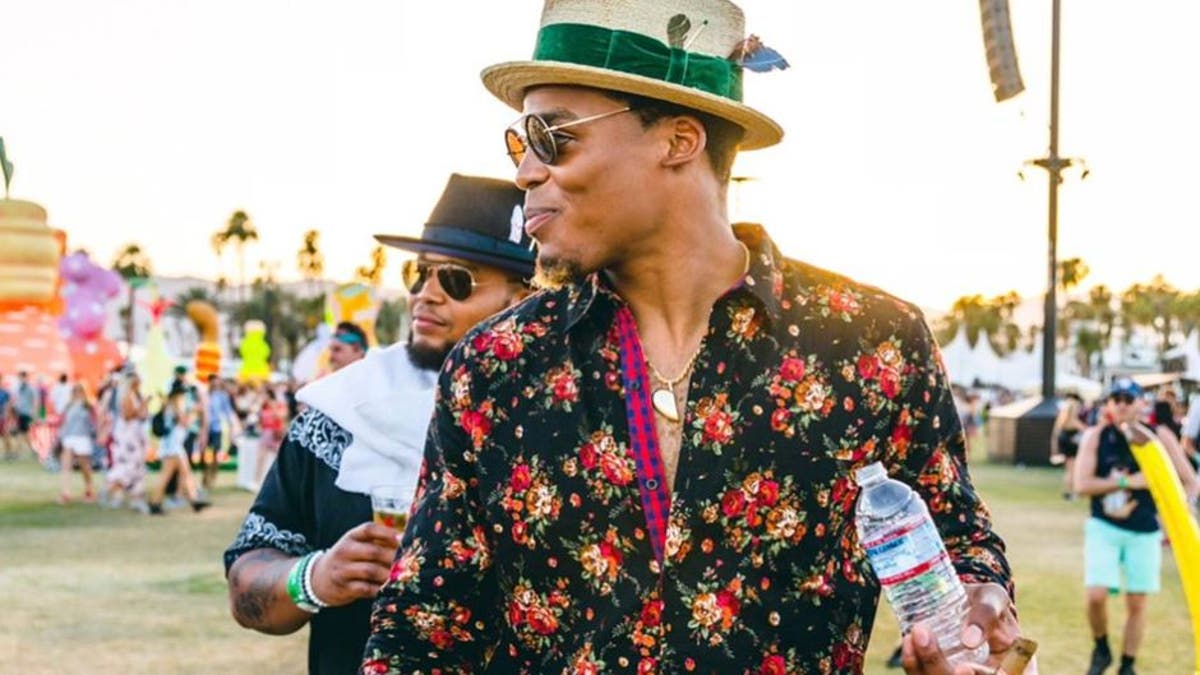 Cam Newton is known for his flash both on the football field and off.
The Carolina Panthers quarterback has been known for his bold sartorial experimentation, as evidenced hereand here.
And it was no different for the 27-year-old Atlanta native at the Coachella music festival in Indio, California, this weekend.
Newton posted these pictures of himselfas a desert roseon Day 2 of the annual music and arts extravaganza:
And you wondered what happened to your grandma's sofa pillows.
Thematching floral shirt-short combo was combined with the quote, "I stand out, I don't blend in;
When I say that I meant it!" from "Grammys" by Drake featuring Future who will be performing at the festival.
And not a tie in sight.