Broncos' Mark Sanchez is single and all he wants is TDs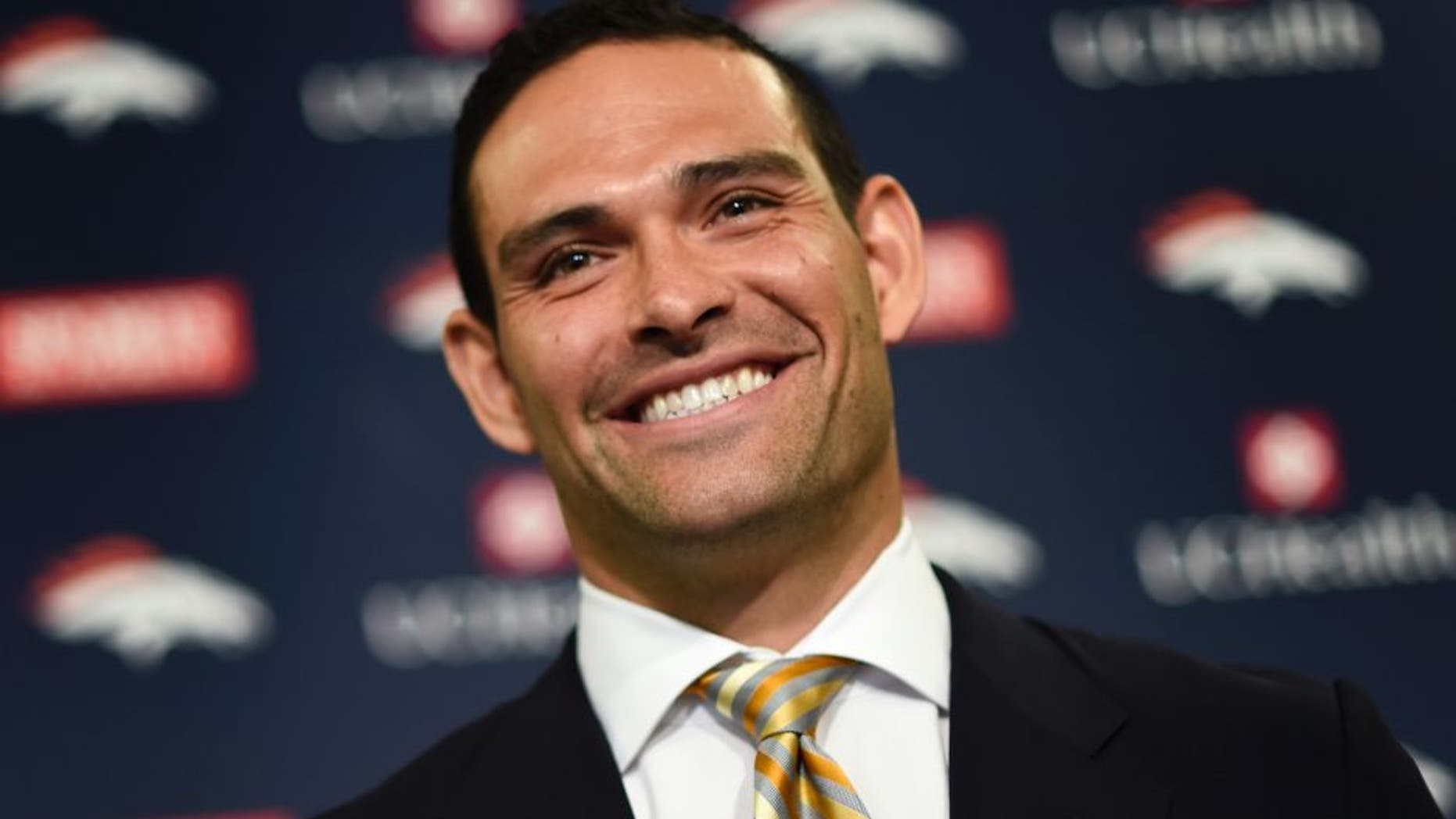 He's not the guy they wanted but when the price on Brock Osweiler got too high, Mark Sanchez is the veteran quarterback the Denver Broncos acquired.
The former Jets and Eagles QB at least gives the defending Super Bowl champions an experienced signal caller on the roster and he's damn glad for the opportunity, as evidenced by his glowing smile and his words.
Per Troy Renck of the Denver Post, the 29-year-old Sanchez said at his introductory press conference on Monday:

"Let's go. Let's compete. Taking a call from John Elway was pretty special. I had a picture of him in my room growing up. Once that wore off, I realized what an opportunity this is here. I am not married. I don't have kids. I want to play football and win."
The Broncos have also spoken with free agent quarterback Ryan Fitzpatrick (who has 5 kids!) and Colin Kaepernick, but Broncos president John Elway has stood firm on the price Denver is willing to pay for their services and no deal has yet materialized.

"Everything I have I am pouring into this thing," Sanchez said. "This is a great opportunity. When I was told by (Eagles president of football operations) Howie Roseman I was going to Denver. I was like, 'Denver, Colorado?' I couldn't believe it. I was ecstatic."
It's real, Sanchize. Denver's defense lost some key pieces but remains pretty well stocked. Wide receivers Emmanuel Sanders and Demaryius Thomas are still sporting orange, too.

Highlighted by the unforgettable "Butt Fumble," fans and media have lit up the turnover-prone Sanchez like a Christmas tree at times during his up-and-down career.
He knows a good opportunity when he sees one and knows he may not get another. And he's made a pretty solid pitch. But if he doesn't win the starting gig, watch out ladies.