BJ Penn: It is an honor to fight again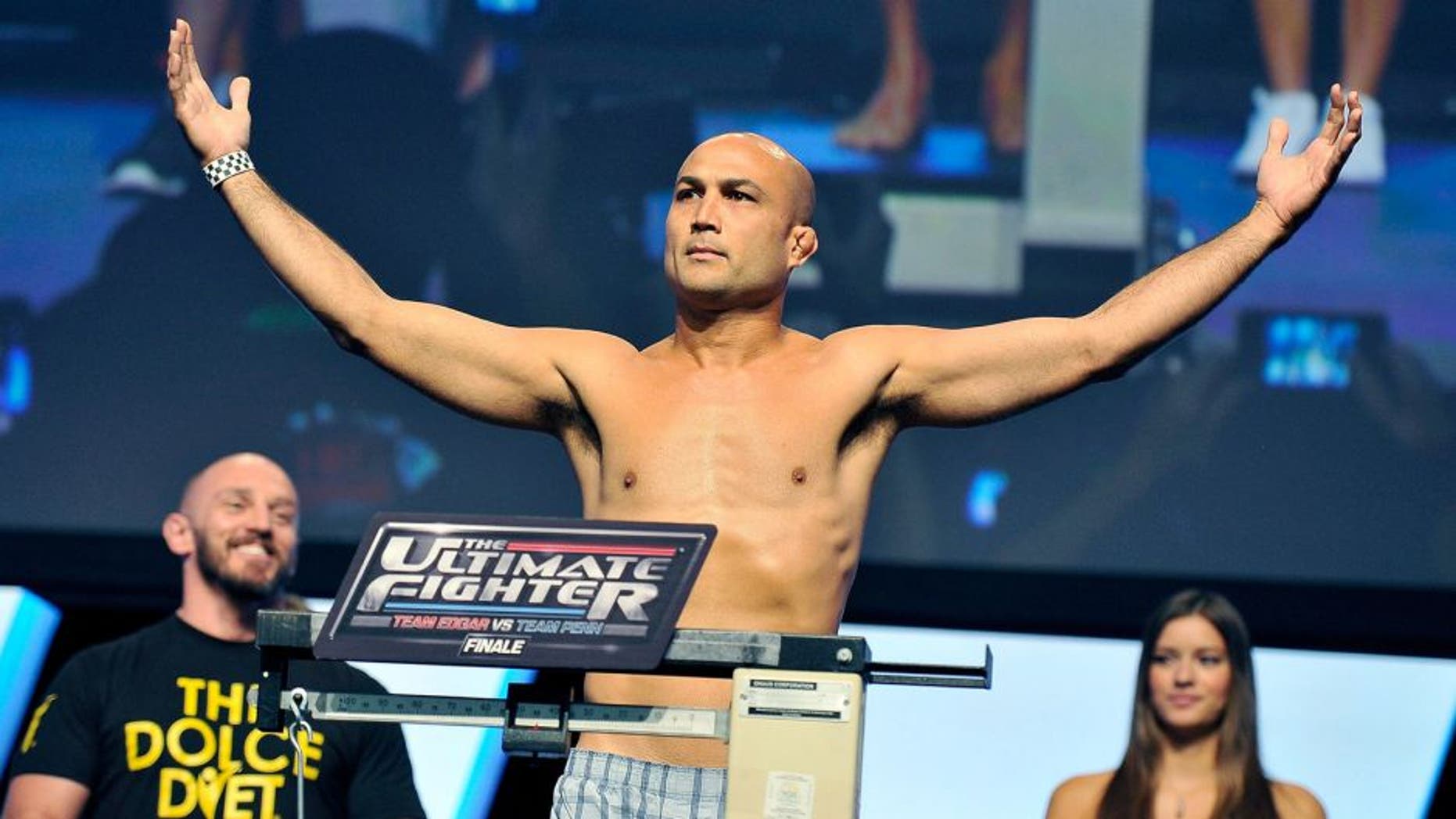 Former two-division champion BJ Penn is set to return to the cage in June against Dennis Siver after coming out of retirement. Though the German striker may not have Penn's resume, "The Prodigy" isn't taking him lightly.
"He's just a guy, and a tough guy at that. that's what Dennis represents for us, right now," Penn told MMAFighting, recently.
"In no way is this an easy fight. In no way. Dennis Siver, he's a tough guy. They feel that this is a fight they want me to fight coming back first. I feel comfortable with their decision. Coach [Greg Jackson] hasn't steered me wrong and I've been saying it, man -- Greg Jackson's got my back. He's never let me slip, because if I slip, then I'm slipping, right?"
Of course, Penn should not take Siver or anyone lightly at this point. He hasn't won a fight in over five years, and has only one win in his last seven contests.
Reflexes and speed go for everyone, even Penn. The fighter himself can't seem to believe that he's gone so long without a win and seems to have a bit of denial going in his mind, falling back on the classic aging fighter maxim of, "well, I'm doing well in the gym."
"I haven't won a fight since 2010? Is that (expletive) true? Man, I've got to get on the (expletive) horse," Penn said.
"I swear I've been winning a lot of fights in the gym, and maybe even some kind of self-defense, but you know what? Freaking, I've got to get a professional victory. I can't believe that, because training in the gym, I feel fine. I wish you could put Greg Jackson on the phone to blow my own horn and say, 'hey, this (expletive), he's on it. He's doing some good stuff.' But we'll have to let it play out."
Even though any responsible coach or observer must question the wisdom of Penn coming out of his second retirement, considering how much damage he's taken in recent years, no one can ever fault or question his fighting spirit. In the end, BJ says it is an honor to fight.
In that, he is correct. The warrior wants that honor as a part of his life, again.
He believes that he's crazy enough and good enough to do it well. "This is our honor. This is our (expletive) honor," he said.
"And I wouldn't want anybody else but Greg Jackson behind me. Nobody is going to out-crazy me and (expletive) Greg Jackson."