Bears WR Kevin Whites Maserati stolen in bump-and-run carjacking scheme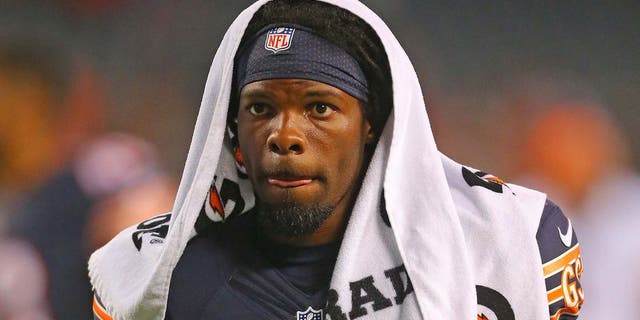 A rash of car jackings hashit the city of Chicago, and one of the latest victims was Bears receiver Kevin White. He had his Maserati stolen on Thursday night in West Town following a fake car accident thats being called a bump-and-run.
According to NBC 5 in Chicago, Whites girlfriend was driving his car at around 6:30 p.m. when she was rear-ended by another vehicle at a stop sign. After she got out of the car to exchange information, two men got inside and drove off with the Maserati. Fortunately, she was unharmed.
This wasone of many car thefts in Chicago over the past month or so, all of similar nature. Police are urging drivers not to leave their cars running when exiting their vehicles to exchange information.
White has gotten off to a rough start in the NFL with injuries limiting him to just four games in two seasons.He hasn't been able to catch a break since being drafted seventh overall in 2015, and this certainly won't help. Maybe switching his jersey number from No. 13 to No. 11 as he did last week will change his luck.