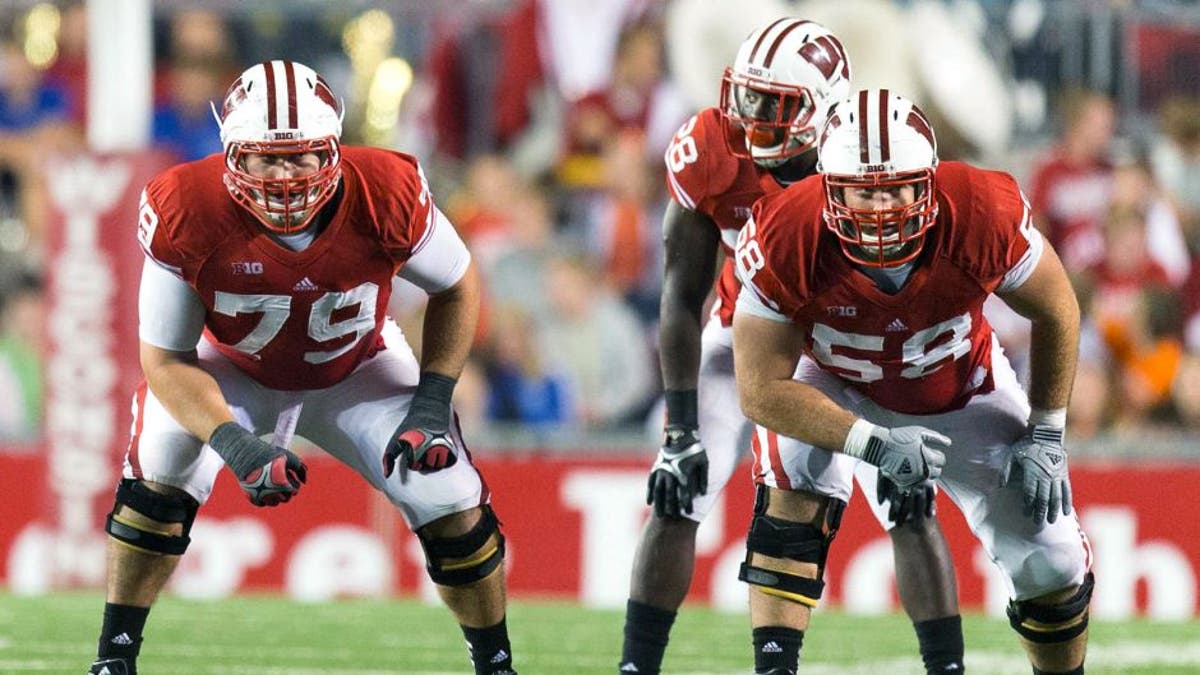 There aren't many years where you can say that the Wisconsin Badgers have uncertainly along the offensive line.
However, entering the 2015 season the starting five is a fluid dynamic that will need to be ironed out before the Badgers kick their season off against the preseason #3 Alabama Crimson Tide. As fall practice gets started, Paul Chryst had this to say about it via JS Online:
"Right now, today, I couldn't tell you who the starting five are," Chryst said. "I think that (in) spring ball, we were able to identify the pool of who the offensive linemen could be. But we didn't solidify who the starting five were, and that's going to be one of the things that we've got to solidify in fall camp."
The team lost three longtime starters in Rob Havenstein, Kyle Costigan, and Dallas Lewallen. Each of them were fifth year seniors so replacing them will be no easy task. There aren't many teams that will have more trust among their fanbase to figure out a position group like the Badgers and their offensive line. History shows us that the Badgers will be ready with the next group up.
It will be difficult to face the Tide's front seven in game one, which is thought to be one of the best in the nation.
(h/t JS Online)