Auston Matthews scored a great goal while being hooked to the ice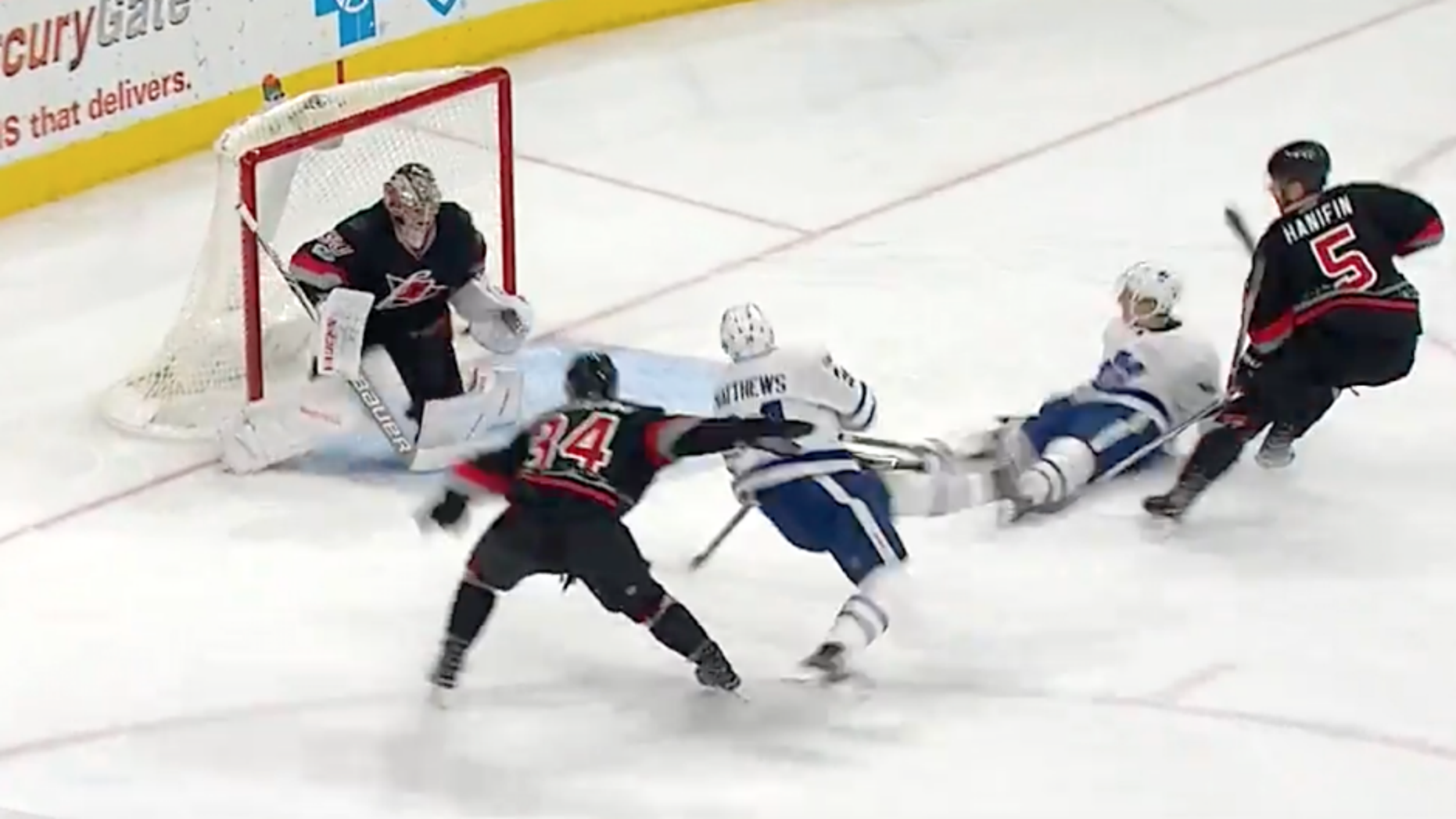 You can haul Auston Matthews down in the middle of a scoring chance but that doesn't mean he's not going to finish that chance regardless. That was the lesson learned by the Carolina Hurricanes on Sunday.
The 19-year-old Leafs rookie scored an impressive goal halfway through the second period of Toronto's game against Carolina despite being hooked to the ice by a defender in the process. Matthews showed incredible focus and hands as he put the puck five-hole on Cam Ward while falling to the ice. Credit also goes to Leafs defenseman Jake Gardiner, who delivered a great pass around the boards to make the scoring opportunity possible.
The goal was Matthews' 28th on the season, which ties him with Patrik Laine for the most by a rookie and third-most overall this season.