Arsene Wenger laughs off report of record-breaking contract for Alexis Sanchez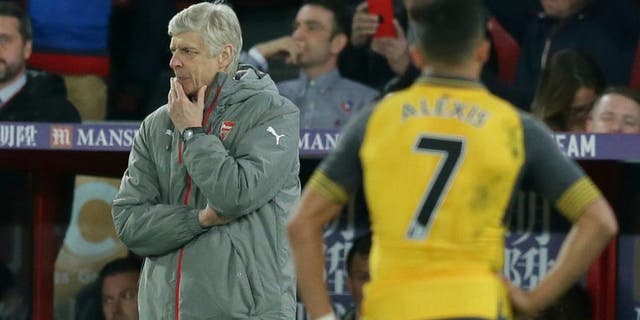 Alexis Sanchez wants to get paid, that much we all know, but a report surfaced on Thursday claiming that Arsenal made an offer to the Chilean that'd make him the highest-paid Premier League player.
When reporters asked Arsene Wenger about those rumors, the Gunners boss couldn't help but laugh. The reporter couldn't even finish his question about the 300k-per-week offer before Wenger interrupted with a smile.
"Let me calculate. How much is that per year? Yes. OK," Wenger said. The journalist responded: "More than me!"
Wenger took the bait and replied, "More than you? I find that surprising and outrageous!" to laughter all around the press room.
When further pressed, Wenger gave a more concrete answer. "First of all, I cannot confirm that we have offered that. Secondly, we will do as always, you know, we have to consider our financial potential to sustain the wages for the whole squad."
The report originated from the Evening Standard, which, if true, would more than double Alexis' weekly wages. It'd make him the league's highest-paid player, ahead of Paul Pogba's290k-per-week deal. More importantly, it would absolutely shatter Arsenal's wage structure.
As it stands, Sanchez is believed to be the team's highest-paid player alongside Mesut Ozil at140k per week. Forking over a contract that would mean your team's priciest player rakes in a whopping300k per weekwould be a massive jump.
It's a crazy to think about. In fact, it's almost laughable.