Antonio Brown took HS team to 'Concussion' to be 'aware of their future'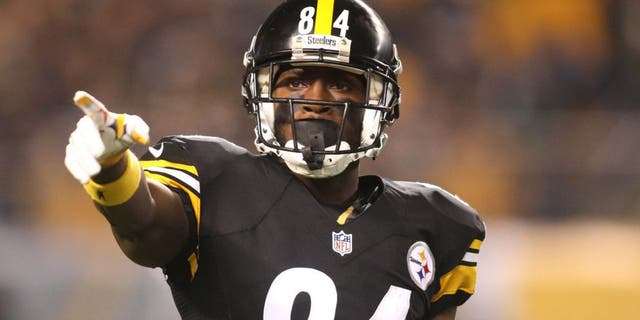 NEWYou can now listen to Fox News articles!
Pittsburgh Steelers wide receiver Antonio Brown is one of the best players in the NFL, setting new records seemingly weekly, and is one of the biggest fantasy football studs. He also currently has the 10th-best selling jersey in the NFL.
All of this means that Brown is popular among young football fans and therefore has quite the influence. This week, Brown decided to use that influence in a significant way.
According to TMZ, Brown took a high school football team in Pennsylvania to see an early screening of the movie 'Concussion,' which comes out on Christmas and is supposed to offer a fictional perspective on football's on-going battle with head trauma.
So Brown organized a bus for the Clairton High School team -- whose head coach, Wayne Wade, played in the Arena League with Brown's dad, according to TMZ -- and paid for a night at the movies. Why this movie of all films?
Brown said in an interview with WPIX 11 that he wanted these high school players to be "aware of their future," learn about CTE and understand the choice they are making when they decide to play football. Here's the clip:
Teddy Mitrosilis works in social content development at FOX Sports Digital. Follow him on Twitter @TMitrosilis and email him at tmitrosilis@gmail.com.