Antone Smith can grab the spotlight with strong showing against Titans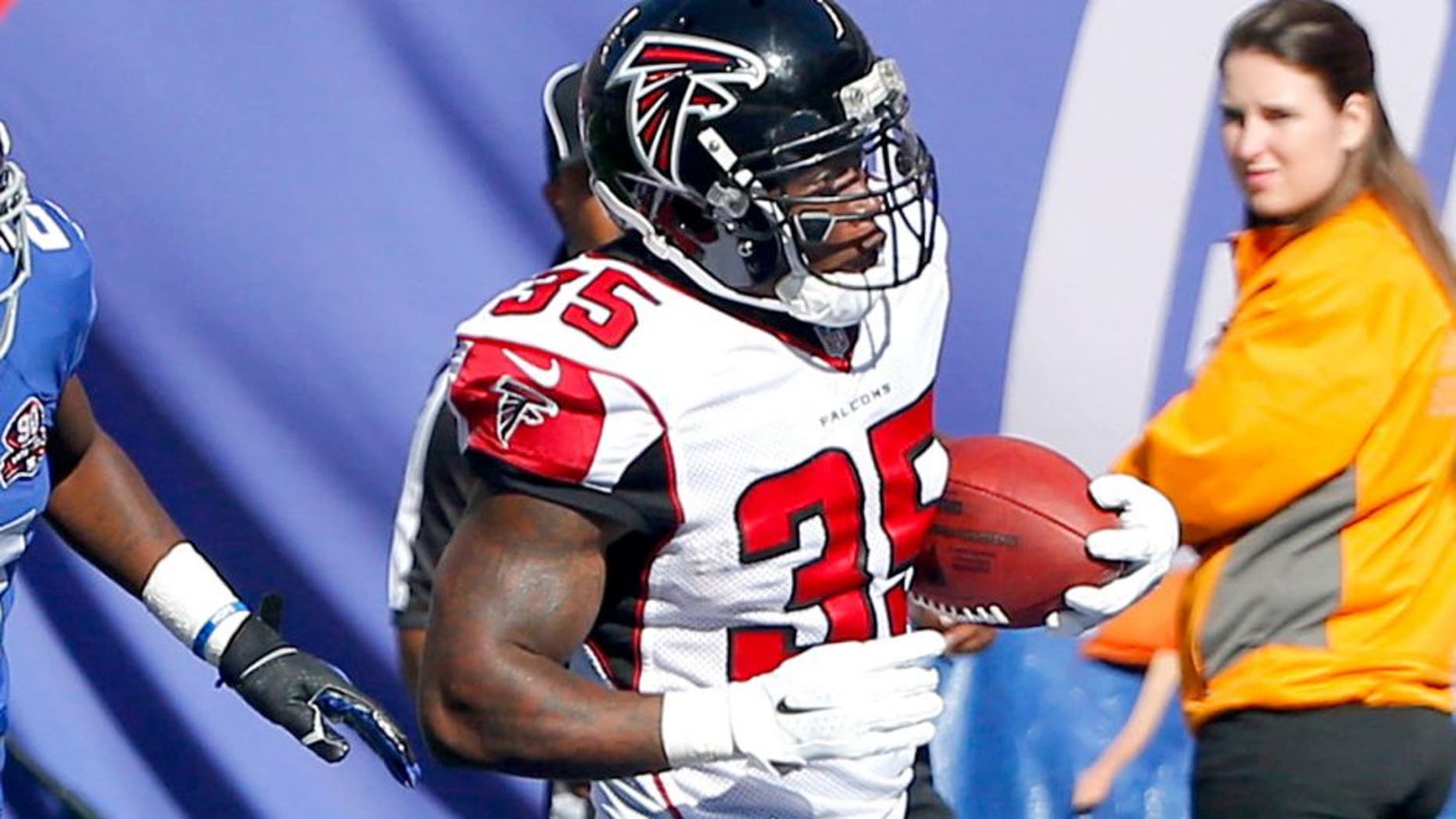 The Atlanta Falcons were dealt some pretty rough news when they found out that both Devonta Freeman and Tevin Coleman were dealing with hamstring strains. Fortunately, both players should be back sooner than later. With both the No. 1 and No. 2 running backs on the shelf for at least Atlanta's first preseason game though, this means it's time for another running back to shine.
The next man up? None other than fan favorite, Antone Smith.
While Smith suffered a broken leg last season that only allowed him to play in 10 games, he made the most of his opportunities. Smith was absolutely electric in 2014 and is the definition of a home run hitter.
The 29-year-old back may have only received 23 rushing attempts last year, but he still tallied 144 yards and two touchdowns. Even more impressively, he caught 13 passes for 222 yards and three touchdowns. That's a ridiculous average of 17.1 yards per reception, and he also hauled in an unforgettable 74-yard touchdown.
Smith will have plenty of work to do in order to surpass both Freeman and Coleman on the depth chart for the long haul. Fortunately, Atlanta's first preseason game against the Tennessee Titans on Friday, August 14 could be a springboard for quite a bit of work this season for Smith.
While it may seem unlikely for all three running backs to get their fair share of work this season for the Falcons, it may not be as far-fetched as you think. If any offensive coordinator is great for Smith as the No. 3 running back, then it's Kyle Shanahan. Last season with the Cleveland Browns, Shanahan showed that he was a big believer in working the hot hand and giving carries out all over the depth chart.
Under Shanahan in 2014, the Browns had three running backs all top 100 carries. This included Ben Tate (106 carries), Isaiah Crowell (148 carries) and Terrance West (171 carries).
Smith is going to get his opportunities this season, but the upcoming preseason game against the Titans looks like it may be the perfect opportunity to grab the spotlight.
Photo Credit: Jim O'Connor-USA TODAY Sports
For more on the Atlanta Falcons and the rest of the NFC South, follow Jeff on Twitter @JSM8ith. You can also check out all of the FOX Sports NFC South team pages for live updates and analysis.