Will Your Facebook Page be Outlawed in Venezuela?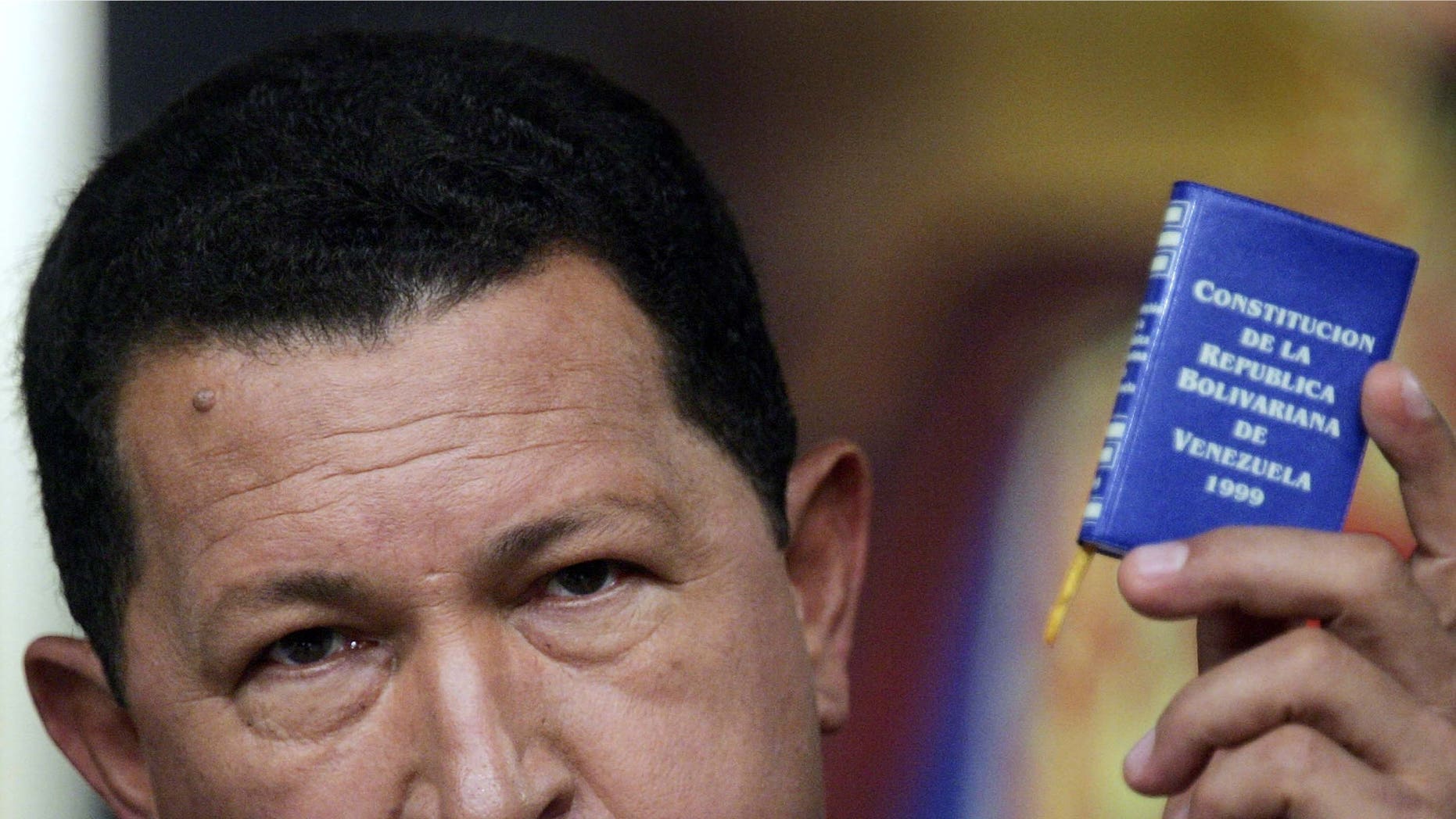 Venezuela is cracking down on communication on the Web – a move that has opponents and freedom of speech advocates crying foul.
The so-called "Social Responsibility Law" prohibits messages and images that "disrespect public authorities," ''incite or promote hatred" or crimes, or could create "anxiety in the citizenry or alter public order."
Regulations like those in place on broadcast media were imposed Monday by the country's National Assembly, barring some forms of online communication.
The law also says electronic media must establish procedures to "allow the restricting, without delay" of content deemed objectionable. Violators may be punished with fines, though questions remain about how enforcement will be carried out.
The assembly also gave final approval to a revised telecommunications law that declares radio and television airwaves to be "of public service and interest" and expands the executive branch's power to control the sector.
The measure changes the duration of broadcast licenses from 20 to 15 years and gives the government the power to yank the license of any broadcaster that is found to have violated the law on more than one occasion.
That could threaten the license of the country's last stridently anti-Chávez television channel, Globovisión, which has at least six such cases pending against it.
Chávez opponents and press freedom groups have strongly criticized the laws, saying they are more in a line of legal changes that they fear could be used to clamp down on freedoms.
Chávez defended the Internet law Sunday, saying it is intended to help protect citizens against online crimes.
"We aren't eliminating the Internet here ... nor censoring the Internet," Chávez said. "What we're doing is protecting ourselves against crimes, cybercrimes."
As examples, Chávez mentioned messages promoting drug use, prostitution and other crimes, and said his government has an obligation to take a stand.
Pro-Chávez lawmaker Mario Isea said the Internet law — which will take effect once published in the Official Gazette — will not restrict the use of the Internet.
But opposition lawmaker Pastora Medina argued it is intended to "restrict, censor" and also promote self-censorship.
The Venezuelan Electronic Commerce Chamber condemned the measures in a recent statement, saying they aim to clear the way for "censorship and blocking of websites."
The regulations are broad and will therefore be complicated to apply, said Frank De Prada, editor of the Venezuelan news website Noticias 24. He said the new law "not only limits citizens' freedom of expression but also their right to information."
He said Noticias 24 has already started manually reviewing postings by readers instead of using an automatic filter, in order to keep a closer watch on content submitted by others.
De Prada said he also disagrees with one provision of the law that allow for authorities to punish owners or administrators of websites for messages posted by users.
The National Assembly has taken up multiple controversial measures in its final weeks before a new legislature takes office in January with a larger opposition contingent capable of hindering some types of major laws.
Venezuelan authorities already have prosecuted some people for remarks made online, in some cases alarming free-speech advocates.
A man employed by Venezuela's state electric utility was arrested in September after authorities said he used Twitter to call for President Hugo Chavez's assassination.
Jesús Majano was arraigned and then freed pending additional hearings. Prosecutors have accused him of "instigating public hatred."
In July, prosecutors accused two people of spreading false rumors about the country's banking system on Twitter. The attorney general's office said the two were detained and then freed, also pending additional hearings.
The press freedom group Reporters Without Borders accused the government of targeting people for expressing their views online.
Based on reporting by the Associated Press.
Follow us on twitter.com/foxnewslatino
Like us at facebook.com/foxnewslatino