White House signals Western Wall has to be part of Israel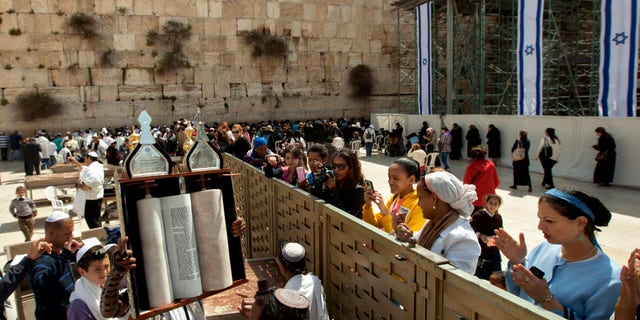 Senior Trump administration officials are outlining their views that Jerusalem's Western Wall will ultimately be declared a part of Israel.
That's ahead of Vice President Mike Pence's trip to the region next week.
Although the officials say the ultimate borders of the holy city will need to be resolved through Israeli-Palestinian negotiations, the officials are essentially ruling out a scenario that doesn't maintain Israeli control over the holiest ground in Judaism.
The issue is sensitive because the wall is beyond Israel's pre-1967 borders and abuts some of the Islamic world's most revered sites.
A senior administration official says, "We cannot envision any situation under which the Western Wall would not be part of Israel." The official spoke on condition of anonymity to discuss details of the vice president's upcoming trip.