Trump may visit demilitarized zone in South Korea to send a 'significant message'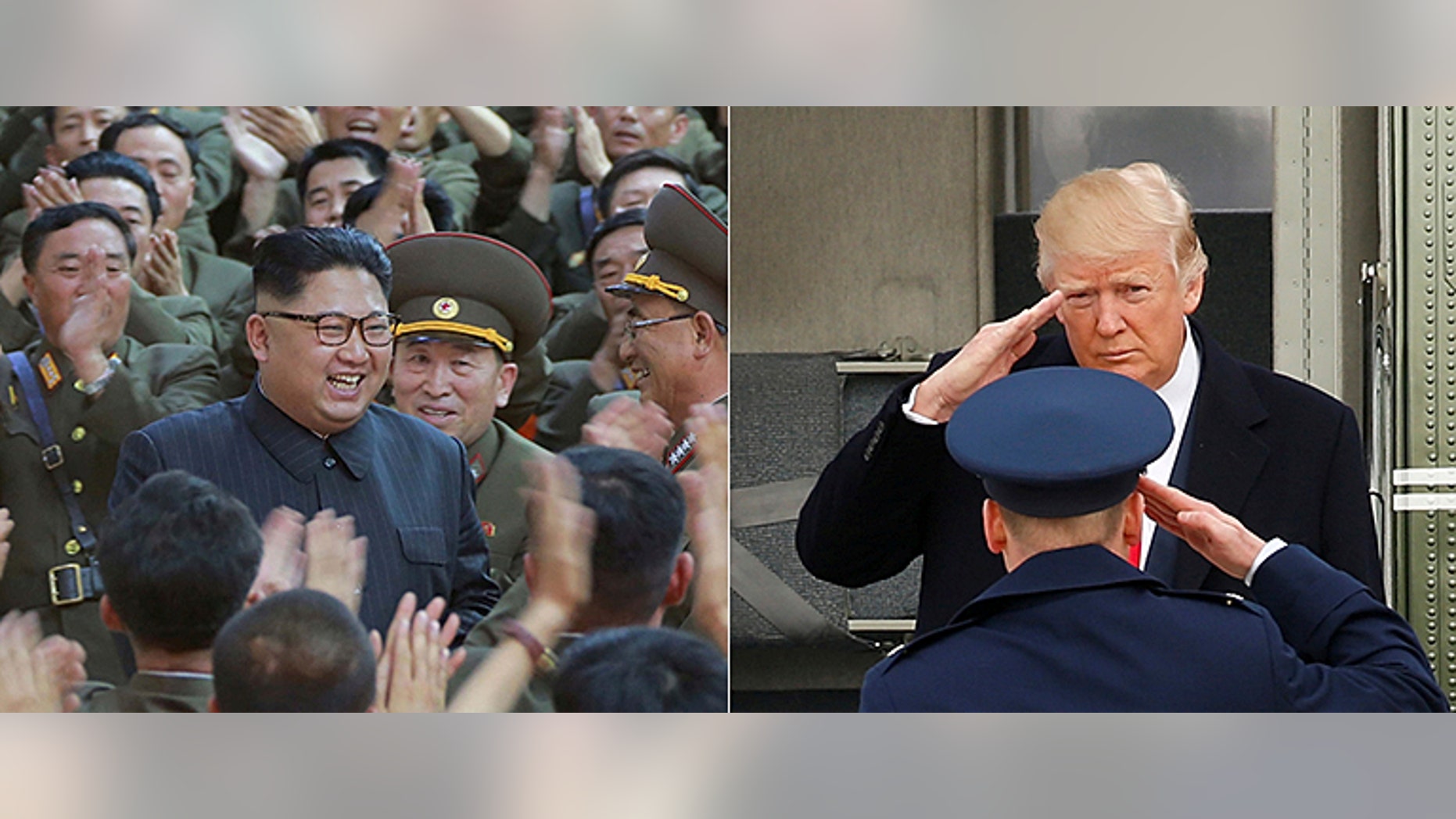 President Donald Trump may visit the demilitarized zone on the Korean Peninsula next month in a bid to send a "significant message" to North Korea's Kim Jong-un.
Speculation that Trump could travel to the contentious area was first raised by Yonhap, a South Korean news agency that spoke with an unnamed military official.
The official said the president is expected to send a "significant message" either verbally or "kinetically" to the North Korean regime during the visit.
The move to visit the demilitarized zone is not unprecedented – other U.S. presidents have done so in the past – but Trump's visit would come at the time tensions between North Korea and the U.S. are at all-time high.
On Sunday, Trump taunted North Korea, saying only "one thing would work" against the regime leader Kim Jong-un's plans to develop a nuclear missile capable of reaching the U.S. mainland.
"Presidents and their administrations have been talking to North Korea for 25 years, agreements made and massive amounts of money paid hasn't worked, agreements violated before the ink was dry, makings fools of U.S. negotiators," he added in a series of tweets.
Many experts have speculated whether the White House is considering a military option to stop North Korea. Last week, Trump told reporters it was "the calm before the storm" following the meeting with senior military leaders.
He did not elaborate the meaning of the ominous phrase, only adding that "You'll find out."
The Associated Press contributed to this report.