'Third Border' Crisis: Number Of Haitian Migrants Heading To Puerto Rico Jumps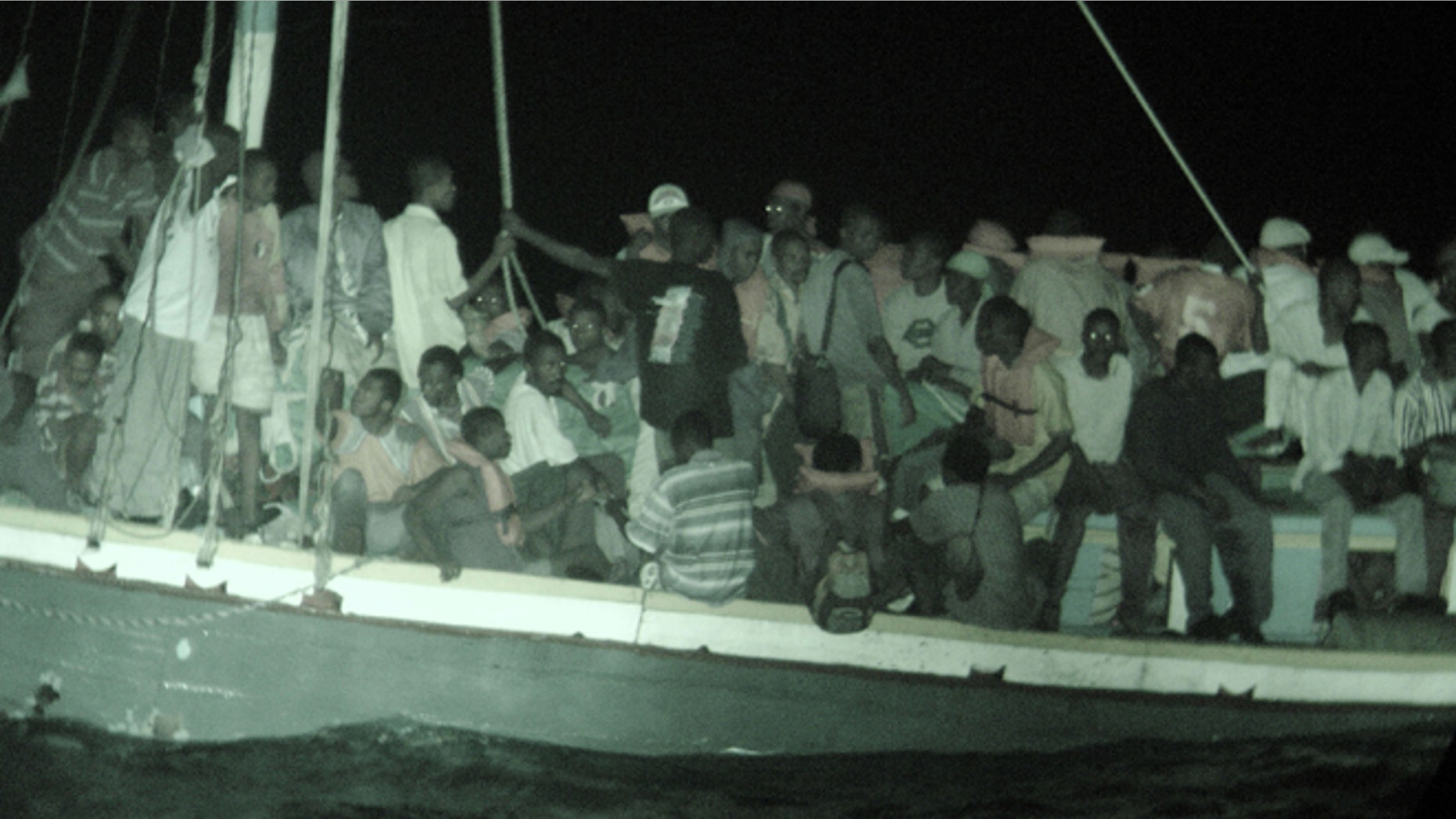 As lawmakers in Washington battle over what to do about the thousands of unaccompanied minors streaming across the United States border with Mexico, another group of immigrants is using the so-called "third border" to come into the country.
U.S. Coast Guard and Customs and Border Protection (CBP) officials are reporting significant jumps in the number of Haitian immigrants traversing from Hispaniola – the island containing Haiti and the Dominican Republic – to the U.S. territory of Puerto Rico. The number has soared from just a dozen migrants in 2011 to nearly 2,000 last year, CBS News reported.
"As soon as you're in Puerto Rico, it's like you're in the United States," said Lolo Sterne, coordinator for Haiti's Office of Migration.
There are no official statistics on how many Haitians have successfully made their way illegally to Puerto Rico, or how many have traveled on to the mainland. But the trend worries officials in the U.S. and the Dominican Republic, with both countries reporting a jump in arrests of Puerto Rico-bound Haitians.
Migrants reportedly are paying smugglers $1,000 to $1,500 for a trip to Puerto Rico, located less than 100 miles east of Hispaniola.
Dominican officials have detained more than 400 Haitians bound for Puerto Rico in the past four months, compared with just a handful annually in previous years, said Victor Pilier, the D.R.'s director of naval intelligence.
"It's an excessive amount," said Pilier, who oversaw the capture of 78 Haitians headed to Puerto Rico in late April before sending them back home. "It's unusual."
U.S. officials in the past six months captured 352 Haitian migrants bound for Puerto Rico or who were found on or near the island. Coast Guard statistics show that between October 2010 and September 2011, only 13 such migrants were found. In the two years before that, at most five Puerto Rico-bound Haitians were arrested.
"We're seeing another route they're trying to exploit," said Coast Guard Capt. Drew Pearson, who is based in Puerto Rico. "We hadn't seen these numbers of Haitians in my tenure here."
The odds of reaching the U.S. mainland directly from Haiti have dropped as the U.S. Coast Guard beefs up patrols. Along with trying to sail directly to the mainland, Haitians in the past attempted to get to the U.S. via long-established smuggling networks on islands in the Bahamas and Turks and Caicos.
"Miami is no longer easy to reach, and that's why Haitians are looking for other places," said Walky Severian, a boat builder in western Haiti who himself has taken three voyages, including one in 2008 that ended up in Cuba because of stormy weather. He was deported.
The most common drop-off point is on Mona Island, an uninhabited 22-square-mile piece of land that sits just 40 miles off the Dominican coast. Smugglers can make the trip in about two hours and sometimes will even force the Haitian migrants to swim to this thin strip of land.
Haitians who make it to Mona Island hope to get picked up by the Coast Guard. Afterward they are processed by the Border Patrol and, in many cases, released in Puerto Rico.
For Haitians hoping to get to the U.S. mainland, Puerto Rico has a black market that can provide fake passports, driver's licenses and stolen Social Security numbers. In addition, the island's governor in early March endorsed a proposal allowing immigrants living illegally in the U.S. territory to apply for a provisional driver's license. Pilier said the proposal has in fact drawn many migrants to Puerto Rico.
In March, U.S. federal officials rescued 71 Haitian migrants stranded on a cluster of islands just west of Puerto Rico, dehydrated and injured with bruises and scratches. The rescue came a week after 67 migrants from Cuba, Haiti and the Dominican Republic were found in the same cluster of islands, including a Haitian woman who died.
The Associated Press contributed to this report.
Follow us on twitter.com/foxnewslatino
Like us at facebook.com/foxnewslatino