Study finds 4% of state lawmakers across country are Hispanics; 14% are minorities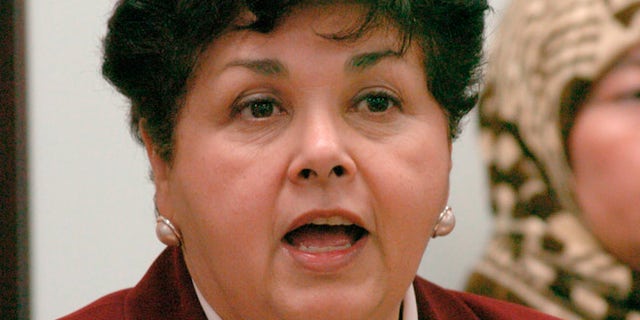 WASHINGTON (AP) – Only 14 percent of state legislators are minorities, according to a report released on Monday.
The New American Leaders Project surveyed state lawmakers in 2015 and found that black politicians held around 9 percent of the seats, Latino and Latina politicians held about 4 percent of the seats and Asian American politicians held about 2 percent of the seats. Native American officeholders numbered less than 1 percent. This number is far below the racial and ethnic makeup of this country, with minorities making up 40 percent of the population.
Sayu Bhojwani, president and founder of the New American Leaders Project, said the major political parties could do more to help usher more minority candidates to state-level offices. She also wants more support for minority candidates once they decide to seek office and foundations to invest in preparing future lawmakers.
"Part of the reason for the representation gap because the existing and traditional parties are not reaching out and encouraging Asians and Latinos and Latinas to run," she said.
Having more minority officeholders at the state level would mean minority communities would have someone who not only understands their issues but also likely has experienced what they are going through, she said. "If we could reduce the barriers, we could have a much more representative government," she said.
The survey also found a gender gap in state Legislatures, with women holding 24 percent of the lawmaking jobs and men holding 76 percent. Republicans also held a decisive advantage, holding 56 percent of state-level legislator positions while Democrats hold 43 percent. One percent is held by third-party candidates or independents.
Like us on Facebook
Follow us on Twitter & Instagram