Prodigal son Ted Cruz returns to the Senate, a.k.a. 'the Washington cartel'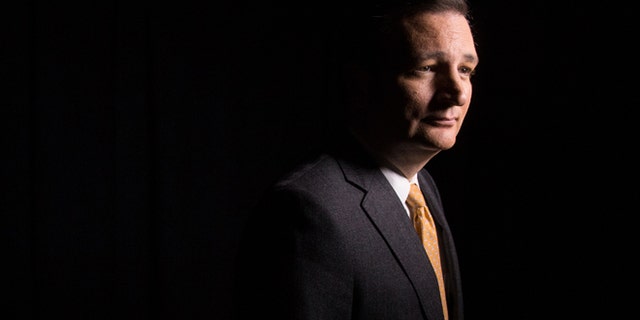 NEWYou can now listen to Fox News articles!
Ted Cruz went full-throttle attacking Washington, D.C., politics-as-usual during his presidential campaign, dubbing those who work there, among them his own Senate colleagues, "the Washington cartel."
"The screaming you hear now from across the Potomac is the Washington cartel in full terror that the conservative grassroots are rising up," Cruz said during a campaign stop early this year. "You can go with Washington deal makers, or we can stand together with a proven, consistent Constitutional conservative and bring back morning in America."
Now out of the race, Cruz has returned to the Senate, the place that has had no more warm feelings for him than he has had for it. Indeed, the glaring and extraordinary lack of endorsements from his own Senate colleagues – only Mike Lee of Utah officially backed Cruz's campaign – was the stuff of national headlines.
Cruz evidently couldn't resist treating his return with sarcasm, telling reporters on Tuesday, "It's great to be back in the warm embrace of Washington."
But the Senate long has been the place where unsuccessful presidential candidates do return, and many of them have appreciated the upper chamber more after bruising and sobering attempts at the Oval Office.
"They remember what they liked about the Senate," Donald A. Ritchie, a Senate historian, told the New York Times. "The fact is United States senators are very influential and powerful people in their own right. Those who come back and are not running again or not at the end of their term hunker down in committee assignments and hopefully have learned a lot that can translate into legislation."
Sen. John McCain, an Arizona Republican who was the GOP presidential nominee in 2008, has been a strong and influential chairman of the Senate Armed Services Committee, the Times noted. Edward M. Kennedy became known for his ability to work across party lines. Even notable critics of the Senate, like Patrick Toomey of Pennsylvania and Jeff Flake of Arizona, were known for clashing with their colleagues first but have become team players of sorts.
"Toomey and Flake — when confronted with the way the place works, they moderated," James A. Thurber, the director of the Center for Congressional and Presidential Studies at American University, told the Times. "They changed the institution a little bit, but more the institution's changed them."
Sen. Marco Rubio, who had a strong run as presidential candidate despite failing to win even his own state of Florida, jumped right back into Senate work, sending out multiple daily emails about all sorts of issues and traveling to the Middle East.
Rubio often was chastised by his GOP presidential rivals, particularly former Florida Gov. Jeb Bush at one point in the race, for having a high rate of absence in the Senate and missing many votes.
While Cruz's return to the Senate is drawing attention because, for one thing, he still is a factor in the presidential campaign.
In an interview with Glenn Beck, Cruz seemed to suggest that he may get back into the presidential race at the Republican National Convention in July in Cleveland. Trump is close to getting the required 1,237 delegates he needs to be the GOP nominee.
At the very least, he is hoping to have a say in the Republican platform.
Beyond that, Cruz has not endorsed Trump, and many wonder if he will, particularly after the last days of the Texan's campaign, when he and Trump exchanged nasty personal attacks.
"I think all of us will be interested to see what position Sen. Cruz takes," Flake said. "After he pretty much excoriated Trump on the final day of his campaign, it would be quite a turnabout if he were to support him now."
Like us on Facebook
Follow us on Twitter & Instagram