Latina GOP operative won't stump for Trump, says he 'insulted' her community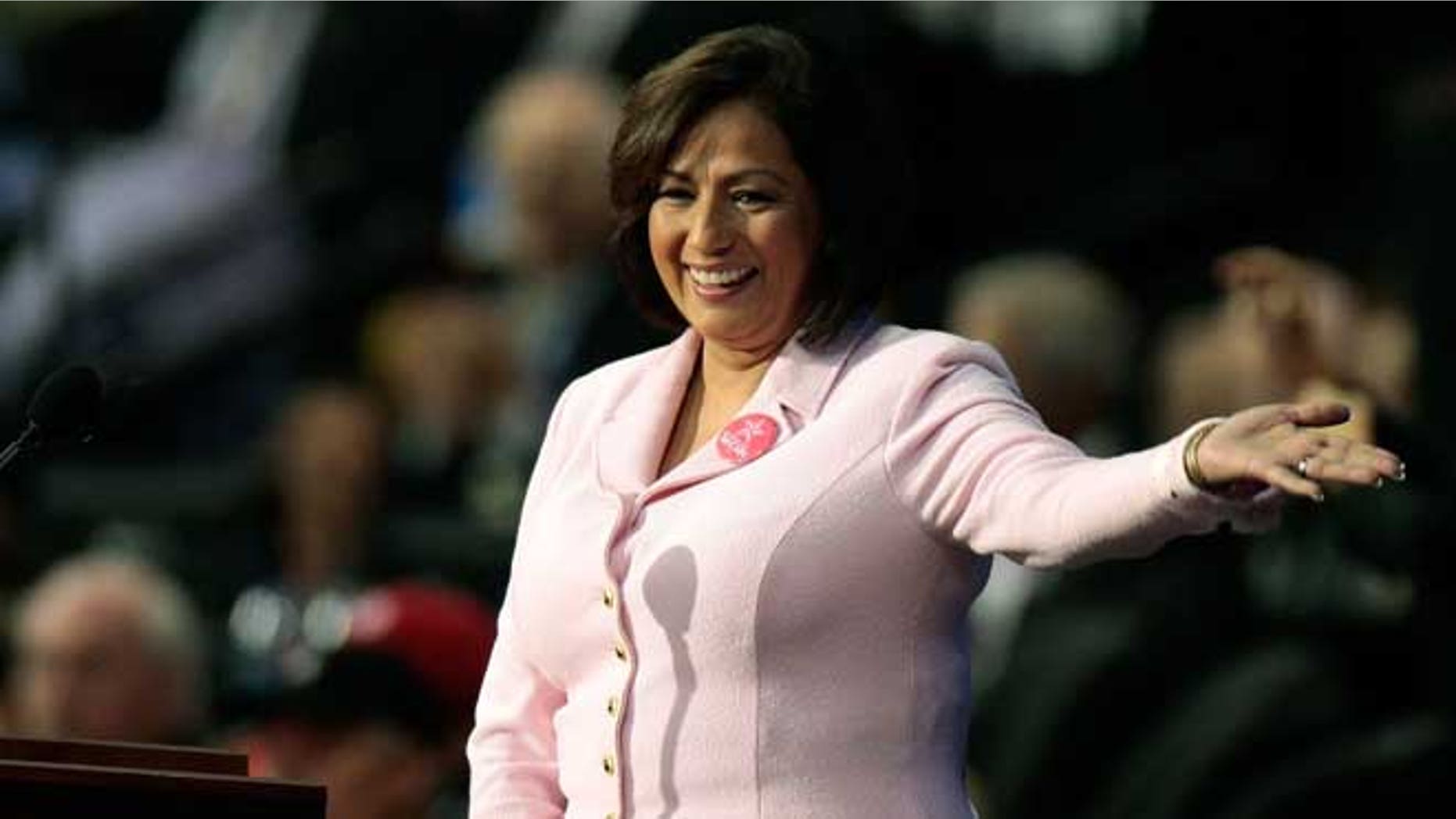 Rosario Marin, the former U.S. Treasurer under George W. Bush, says that for the first time in more than two decades, she is not campaigning for the Republican presidential nominee or attending the Republican National Convention because she fiercely objects to Donald Trump.
Marin says she is too stung by Trump's rhetoric about Mexico, and about undocumented immigrants, to bring herself to even consider being part of any process that promotes him for president.
"I have been the spokesperson for five presidential Republican campaigns," Marin told Fox News Latino. "I have attended the previous five Republican national conventions. I'm not going this year, and I am not campaigning for him. I would never, never, ever vote for the little orange man."
Marin said it was a painstaking decision not to support a presumptive Republican nominee, but that she had no choice. Marin, who was born in Mexico City and came to California with her family when she was 14, views Trump as being antithetical to everything she stands for, and an enemy of Latinos.
"He's insulted me," she said, speaking figuratively, "the people I love, the community I represent. He's for everything I've fought against. There is no way I could ask anybody to vote for him. I'm certainly not going to."
Neither the Trump campaign nor the Republican National Committee responded to requests seeking comment.
Marin said Trump's rhetoric invites bigotry against Latinos, and she fears a replay of the antagonism against immigrants and Latinos that a hardline immigration measure, Proposition 187, fueled in California in the 1990s.
Proposition 187, a ballot measure that passed with nearly 60 percent of voters approving it, called for a kind of state immigration system and denied most public benefits to undocumented immigrants.
Then-Gov. Pete Wilson, a Republican, was a very vocal supporter of the measure, and both he and the law are seen as the catalyst to turning the state's ballooning Latino population against the Republican Party. Since that measure – which eventually the courts struck down – no Republican presidential nominee has won California and only one GOP candidate, moderate Arnold Schwarzenegger, running for governor or U.S. senator has been elected.
Marin, who served as U.S. treasurer from 2001 to 2003, said she believes Trump will set the Republican Party's gains among Latinos back many steps nationally.
"We've seen the party losses in California," said Marin, who served as U.S. Treasurer from 2001 to 2003. "It used to be a very Republican state, today it's one of the bluest in the nation because of 187 and the demographic changes. I've lived this nightmare."
Today, she said, many in the GOP "are using the same rhetoric, although this one takes the cake," Marin said, referring to Trump. (Pete Wilson, interestingly, supported former GOP presidential candidate Ted Cruz over Trump, warning that the real estate mogul could not be trusted to take actions – such as Supreme Court appointments – in line with GOP principles.)
The outreach efforts she and other Latino Republicans have made in the last several years to persuade Latinos to see the party as one that shares many values – family, economic, educational, among others – are being hurt, she said.
"It makes our job much more difficult, I know what is coming," Marin said.
"I'm in mourning, It's been very painful," Marin said. "He's writing off the Hispanic community. He's taking a political calculated risk, and the party is the one that loses."
"He brushed us all together" into a negative stereotype, Marin said. "Millions of us have contributed so much to this country, we love this country. I'm flabbergasted. I cannot believe that this man, who is not even a real Republican, will be our standard-bearer."