Though not embraced by community, Ted Cruz blazed trails for Hispanics in the U.S.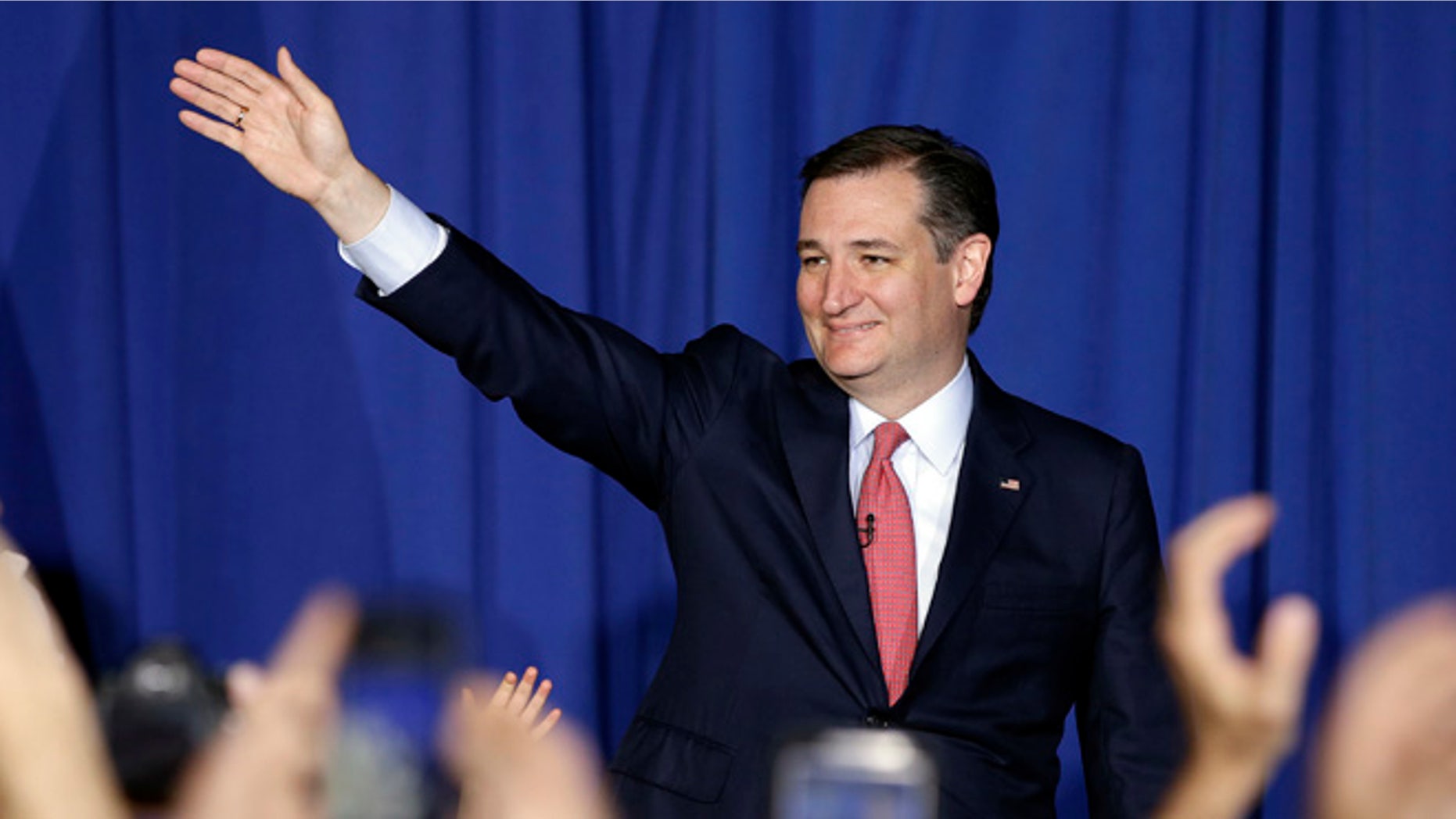 Ted Cruz elicited eye rolls from pundits and fellow Republicans when he launched his presidential campaign.
But his candidacy, now ended, outlasted that of 15 others in the GOP field, and outperformed 16, including Ohio Gov. John Kasich, who is expected to drop out Wednesday evening.
The Texas conservative amassed 546 delegates, and won roughly 10 states, not as many as front-runner and, now, the presumptive GOP nominee, Donald Trump – who has slightly more than 1,000 of the required 1,237 and won nearly 30 – but far more than any other.
Cruz also won the first contest of the primary season, the Iowa caucus, reinforcing himself as a serious challenger to Trump in a way that he would continue to do in nine other states.
Cruz also blazed an important trail that did not get much attention. The son of a Cuban immigrant father, Cruz became the first Hispanic to win a presidential contest – no small matter considering that just a generation ago, achieving such a feat with a Latino surname would have been impossible.
And there was an ideological milestone, as well. Cruz, a Tea Party favorite who invoked religious piety early and often in the campaign, nearly became the most conservative presidential nominee for a major party since Barry Goldwater in 1964.
Cruz, who is only 45 years old – young enough in the political world to make another run, if not more – for president in the future, defied the odds that conventional wisdom had held for a Latino-origin, hardline conservative who, in addition, had become perhaps the most despised member of the U.S. Senate among his colleagues.
And he did it, many agree, by making brilliant moves at a time and in places that were ripe for them.
"He has run a remarkably well-organized campaign," said Cal Jillson, a professor in the department of political science at Southern Methodist University in Texas. "He obviously thought through the structure and the order of events that would have to take place for him to be successful. He put those processes in place."
Cruz, who also held his own quite consistently in the GOP debates, laid out a plan for lining up delegates of other candidates in the event of a contested convention in Cleveland in July.
He was quite assertively trying to prepare a scenario where delegates committed to Trump and former candidates, like Sen. Marco Rubio, would support him if the voting at the convention were to go to a second ballot.
U.S. News & World Report noted that Cruz's "campaign has shown a knack for targeting small pockets of voters in the primaries to help drive up his delegate total" and put "its knowledge of the inside game to good use."
"The campaign was put together beautifully," Jillson said, "but the one shortcoming of the campaign [was] the candidate himself."
Cruz did not waver from his attacks on what he slammed as "the Washington cartel," the career political establishment that clings to the status quo and acts in its own interest, not that of the public.
Cruz's determination to be the ideological swashbuckler in the Senate, going against his party and its leaders, often in very theatrical, public ways, alienated his colleagues in the congressional chamber. Glaringly, that intense dislike for him among his colleagues led to his failure to secure endorsements from them, except for Sen. Mike Lee of Utah.
Former House Speaker John Boehner of Ohio was open about his near-loathing of Cruz, whom he saw as a force behind his departure from the leadership post and, ultimately, Congress. Cruz discomfited Boehner so much that the speaker recently called him "Lucifer" and an S.O.B. (though he uttered the complete phrase, as Cruz later noted). Sen. John McCain, the Arizona Republican, didn't like Cruz any more than his colleagues. He famously called Cruz a "wacko bird."
Cruz used his unpopularity in the Senate as a selling point in his presidential campaign, and it seemed to work among enough voters who, experts noted, appeared particularly receptive to "outsiders" and campaign messages of upending business as usual in Washington D.C.
That, Jillson said, worked against the very momentum that the approach seemed to fuel among conservative, anti-GOP establishment voters.
"Among the anti-Trump Republicans, Cruz is not a compelling alternative because of his conduct as senator and the showdown with [GOP leaders] that led to the shutdown of the government" in 2013, Jillson said.
His breaking a barrier for Latinos is fact, though many Latinos never saw him as one of their own, nor did Cruz seek that marker.
"In Cruz's case in particular, and Rubio's, though less so, as Republican conservatives they had been reluctant to be identified as Hispanic candidates," Jillson said. "They wanted to be identified as Republican presidential candidates."
"Rubio at least was willing to talk about and describe in detail his immersion in the Cuban community in Miami," Jillson said, "whereas Cruz was interested in talking about his father's ethnic history in Cuba, but had no interest in thinking in ethnic terms, in presenting himself as ethnic."
Jillson, a long-time observer of Cruz's political career in the Lone Star State, said the Texas senator always handled his campaigns in a similar manner.
"This isn't recent," he said. "He had a sense from very early on that his path to progress and promotion and elevation within the conservative movement and Republican Party had to depend upon his abilities. Any focus on ethnicity would detract from his mobility in the party."
In that sense, he added, "It's hard to think of Cruz as having really created a lot of opportunities for Hispanics."