Iowa Rep. Steve King says Trump still must 'earn' conservatives' support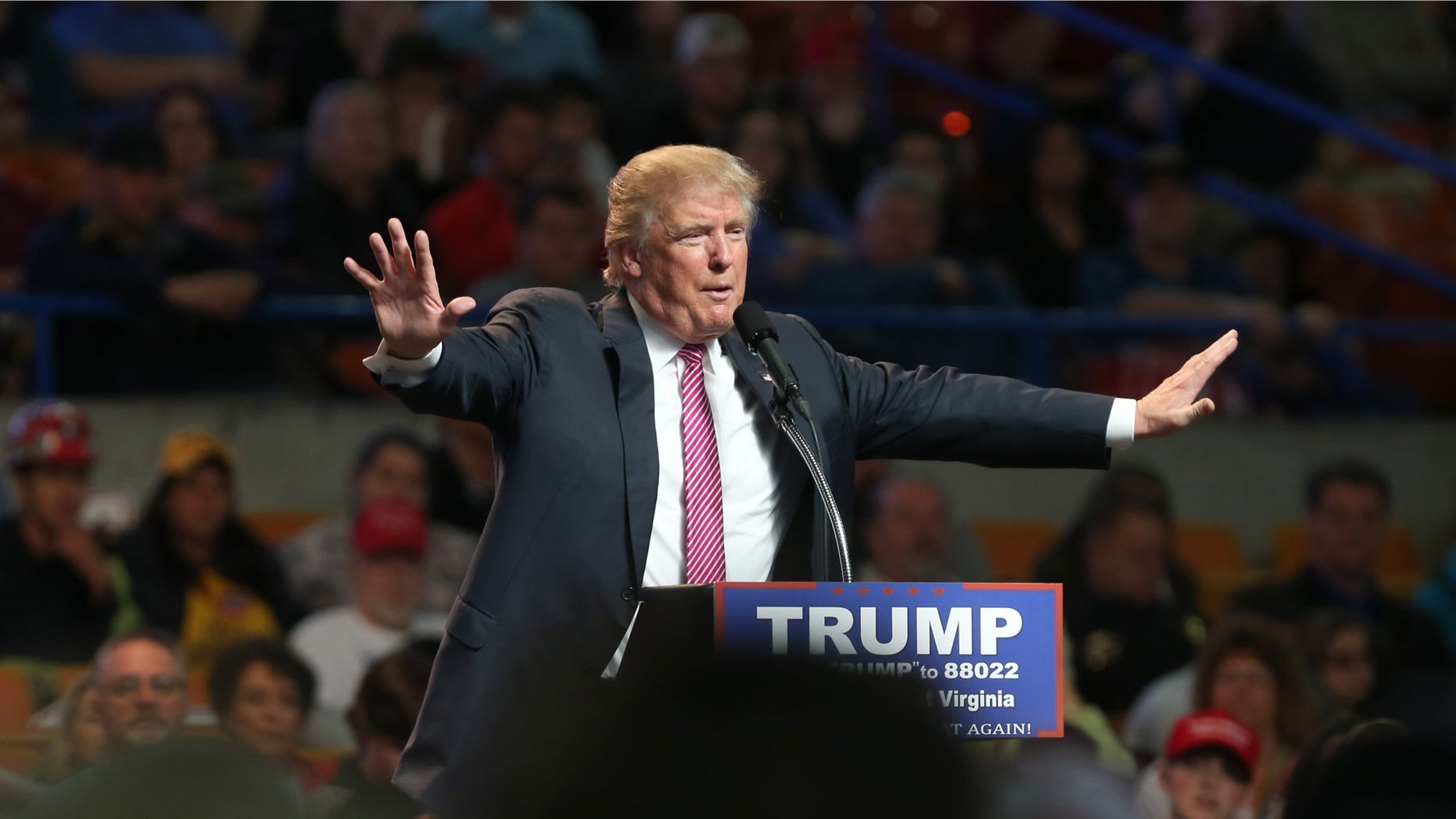 Rep. Steve King, the former national co-chair of Ted Cruz's presidential campaign and one of Congress' most prominent conservatives, says he is not ready to support Donald Trump.
King said that six weeks ago, he and Cruz discussed how ultimately they would need to support whoever fulfilled the rules, or requirements, for securing the GOP nomination by the time the Republican National Convention in Cleveland takes place in mid-July.
But King said Trump would have to do much more than meet the technical aspects – namely the 1,237 delegates – of the GOP nomination.
The Iowa congressman told Fox News Latino that as a conservative, he needs to be reassured that Trump would, among other things, treat the base of the Republican Party seriously and adhere to its principles regarding the rule of law, who appoints judges to federal courts, including the U.S. Supreme Court, who abide by the Constitution, and who respects the balance of powers.
"I'm not compelled to unconditionally endorse Donald Trump right now," King said. "It's up to Donald Trump to start the process of uniting the party now. The healing of this party cannot be done by anyone except Donald Trump."
King said that his message to Trump is "I hope you're convincing by the convention. I hope that by the time you get to Cleveland, you've met the conditions [for GOP support]. The conditions are to heal the party and pay attention to conservatives."
Ted Cruz's approach to how to handle Trump as the presumptive nominee, King said, will play a role in how he decides to proceed.
"I'll see where Ted Cruz directs this," he said. "He was the target of some of the most vicious attacks" by Trump.
"He's more forgiving than I am."
King said Cruz's decision about whether to support Trump will not define his own, but "I want to consider it."
The congressman said he was blindsided by Cruz's decision to drop out of the race.
"I was pinning 40 Vietnam veterans in Sioux City [Iowa] and I was halfway through when someone showed me the news on their iPhone," King recalled. "It was a surprise to me, and a disappointment. But he is a man of conviction, and his conviction told him there was no path [to the nomination]. He has an extra ability to, in the middle of chaos, sort out the facts" and draw conclusions."
Despite his many reservations about Trump, King does not embrace another "Stop Trump" effort, or one to find another candidate for the GOP nomination.
He focuses instead on challenging and pressing Trump to earn the GOP mantle and position of the party standard-bearer.
"In 2012, 5 million to 8 million conservatives were not motivated by Mitt Romney enough to go to the polls," King said. "There are many more disillusioned by this nominee. Donald Trump has got to solve that."
He's heard Republicans say they're going to burn their GOP registration card.
And he's heard many fellow Republicans theorize that it might be not be so bad if the presumptive Democratic nominee, Hillary Clinton, were to win and lasted only one term.
"They think 'Then we could elected someone like Ted Cruz," King said. "I don't subscribe to that. If you do that, I say, you're turning the key to the kingdom to the people are on the side of what you were fighting against."
Even a Donald Trump presidency, King said, would still have a Congress as final arbiter in most cases.
"It's not as if with Donald Trump as president, conservatives would be out of having a say," he said, adding that Paul Ryan appears to be a stronger House speaker than former Rep. John Boehner of Ohio had been.
Ryan appointed King to chair a House task force on executive powers.
Ryan said in a CNN interview on Thursday that he is not ready to endorse Trump.
He said: "I hope to, and I want to. But I think what is required is to unify this party. And I think the bulk of the burden on unifying the party will have to come from our presumptive nominee."
Ryan said Trump has to "set aside bullying, set aside belittlement."
Trump mocked Ryan's comment, saying he's not ready to support the speaker. He also said "What is this about unity?"
"So many great endorsements yesterday, except for Paul Ryan!" Trump tweeted. "We must put America first and MAKE AMERICA GREAT AGAIN!"
"Paul Ryan said that I inherited something very special, the Republican Party," Trump tweeted in another post. "Wrong, I didn't inherit it, I won it with millions of voters!"
RNC chairman Reince Priebus said Friday that Ryan and Trump would meet next week to heal the rift between them.