Obama Calls Kennedy 'Singular' Figure in American History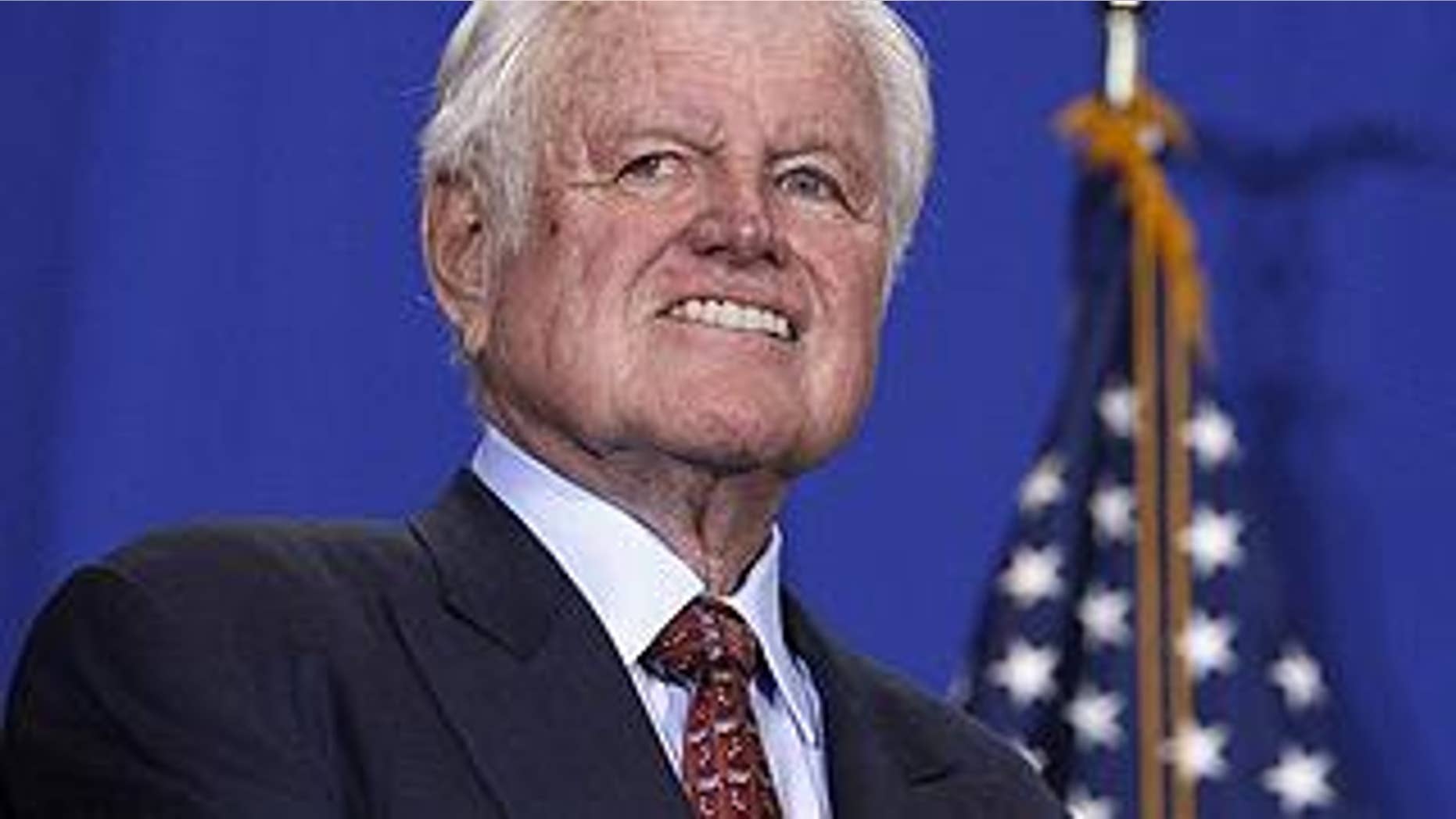 President Obama said Wednesday that the nation lost a "singular figure in American history" with the death of Sen. Ted Kennedy, but that his "extraordinary" accomplishments will live on.
"His ideas and ideals are stamped on scores of laws and reflected in millions of lives," Obama said of the Massachusetts senator, who died Tuesday at his home on Cape Cod, Mass., after a yearlong struggle with brain cancer. He was 77.
A senior administration official said Obama was told of Kennedy's death shortly after 2 a.m. Wednesday, and spoke with the senator's widow, Victoria, around 2:25 a.m.
The president, vacationing at Martha's Vineyard off the Massachusetts coast, called Kennedy one of the greatest senators. He said that since the Kennedy name was "synonymous with the Democratic Party," the late senator was occasionally the target of "partisan campaign attacks" -- but that in the Senate he generated nothing but good will.
"I can think of no one who engendered greater respect or affection from members of both sides of the aisle," Obama said. "His extraordinary life on this earth has come to an end, but the extraordinary good that he did lives on."
According to a White House official, Obama had been in regular contact with the Kennedy family before and during his vacation, and had asked if he could visit the ailing senator.
But Obama was told that Kennedy's condition had deteriorated considerably and that a visit was not advisable. The White House decided to make no effort to see Kennedy, the official said, considering it not "appropriate" to visit when Kennedy's condition would have prevented any substantive interaction between the two.
In a statement, Obama also thanked Kennedy for "his wise counsel" during his short time serving as a senator from Illinois.
Kennedy and his niece Caroline shook up the Democratic establishment in January 2008 when they endorsed Obama over Hillary Rodham Clinton for the party's nomination for president.
Exactly one year before his death, Kennedy gave a rousing speech at the Democratic National Convention in Denver, where Obama accepted the presidential nomination. Kennedy returned to the Capitol in January to see Obama sworn in as the nation's first black president, but suffered a seizure at a celebratory luncheon afterward.
In emotional remarks, Vice President Joe Biden called Kennedy a "truly remarkable man" Wednesday.
"Teddy spent a lifetime working for a more fair and a more just America," Biden said. "He changed the political landscape for almost a half a century."
President Obama's full written statement follows
"Michelle and I were heartbroken to learn this morning of the death of our dear friend, Senator Ted Kennedy.
For five decades, virtually every major piece of legislation to advance the civil rights, health and economic well being of the American people bore his name and resulted from his efforts.
I valued his wise counsel in the Senate, where, regardless of the swirl of events, he always had time for a new colleague. I cherished his confidence and momentous support in my race for the Presidency. And even as he waged a valiant struggle with a mortal illness, I've profited as President from his encouragement and wisdom.
An important chapter in our history has come to an end. Our country has lost a great leader, who picked up the torch of his fallen brothers and became the greatest United States Senator of our time.
And the Kennedy family has lost their patriarch, a tower of strength and support through good times and bad.
Our hearts and prayers go out to them today -- to his wonderful wife, Vicki, his children Ted Jr., Patrick and Kara, his grandchildren and his extended family."
FOX News' Major Garrett and The Associated Press contributed to this report.