Mexican president, Obama to meet at White House next Friday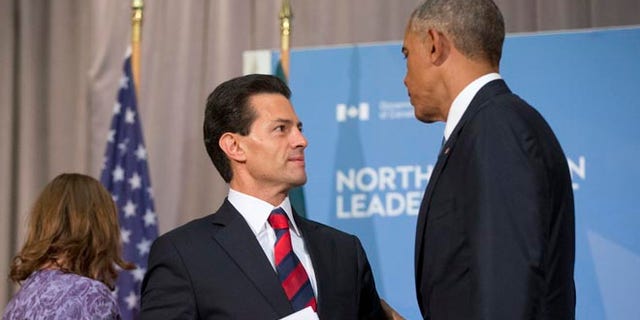 NEWYou can now listen to Fox News articles!
President Barack Obama and Mexican President Enrique Peña Nieto will meet at the White House later this month.
The White House announced Peña Nieto's July 22 visit on Thursday, a few weeks after they met last month in Canada at a summit of North America's leaders.
Canadian Prime Minister Justin Trudeau also attended the summit.
The White House says Obama is looking forward to working with Peña Nieto to continue the progress they achieved at the Canada summit.
Like us on Facebook
Follow us on Twitter & Instagram