Iran's Nuclear Progress Stirs Doubts About U.S. Approach to Regime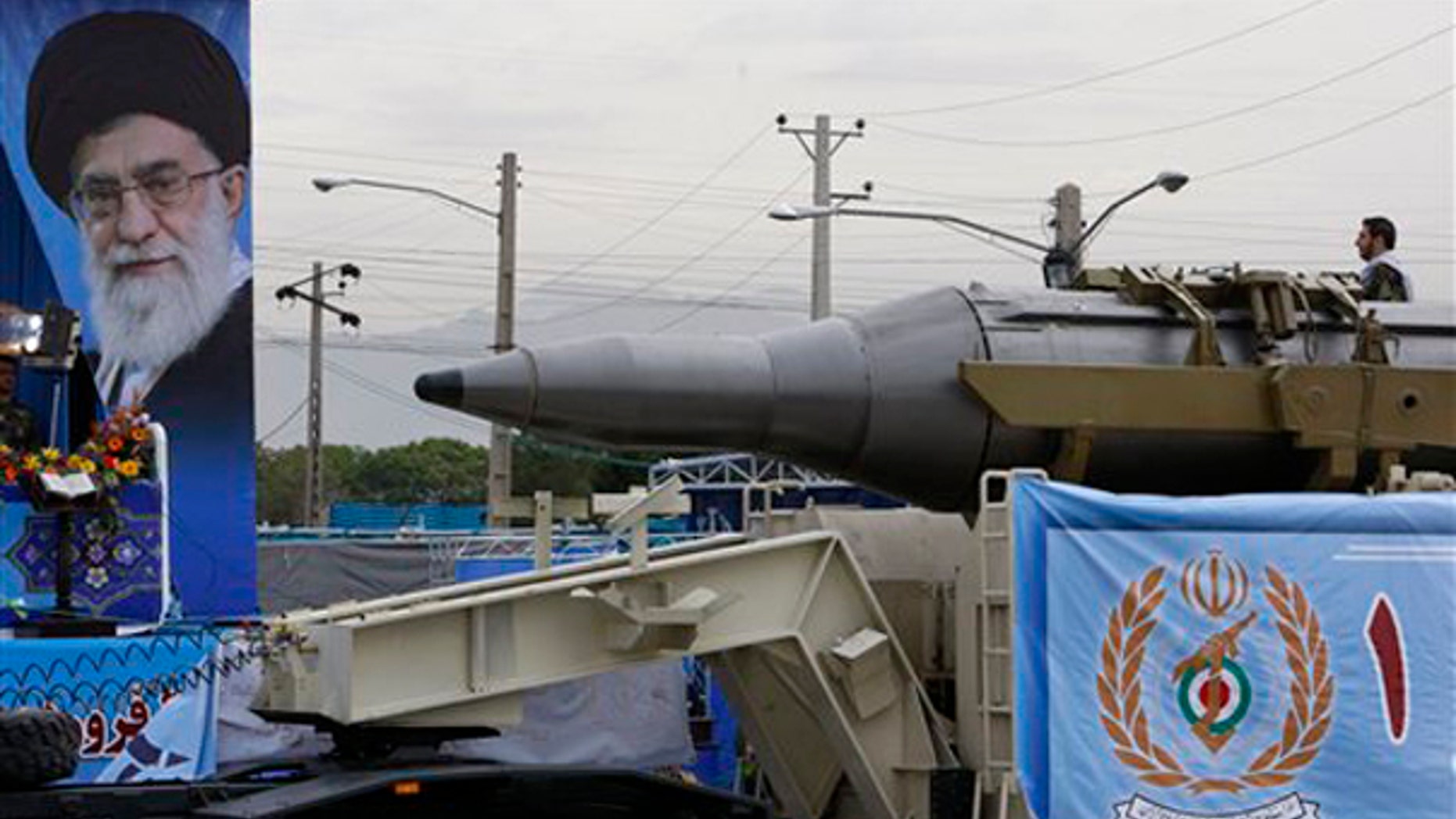 The Obama administration's approach to dealing with Iran's growing nuclear program -- as well as its long-range missile development -- is increasingly rankling some lawmakers, as new reports show the rogue regime building its capabilities and the United States potentially unprepared to stop it.
The beginning-of-the-year deadline for Iran to start cooperating has blown by, and a new report out of the Pentagon shows the Islamic Republic could probably develop a missile capable of reaching the United States within five years. Other officials have said the country could have a nuclear bomb in a year -- and all Iran would need is a missile to carry it.
But with President Obama still struggling to get Russia and China on board for international sanctions, several top officials say it's time to think hard about a backup plan.
"We keep threatening sanctions. We keep, for well over a year now -- in fact, including the previous administration -- we keep threatening," Sen. John McCain, R-Ariz., told "Fox News Sunday."
He said the administration needs to be willing to "pull the trigger" -- both on sanctions and "whatever contingencies follow" if sanctions don't work.
At the least, the administration is considering those other possibilities. Adm. Mike Mullen, chairman of the Joint Chiefs of Staff, said Sunday that all options are on the table for dealing with Iran, including military ones. Defense Secretary Robert Gates penned a widely reported memo saying the country needs new policies to grapple with Iran's nuclear progress.
But the Obama administration at the same time is strongly urging against using military might to thwart Iran's nuclear goals. Though the Pentagon report said Iran's forces would be "relatively ineffective" against the United States or its allies, Mullen said Sunday that the military should be the "last option," because an attack would lead to serious "known and unknown consequences."
John Bolton, the U.S. ambassador to the United Nations under George W. Bush's administration, told FoxNews.com that it appears the Obama administration is not at all serious about taking military action and that the window of opportunity to impose effective international sanctions against Iran has long passed.
"There's simply no explanation for the administration's behavior ... other than they are prepared to acquiesce on a nuclear-capable Iran," Bolton said Tuesday. "Even their rhetoric has changed, as they begin to prepare people for essentially the inevitability of a nuclear Iran."
He said China and Russia, heavyweights on the U.N. Security Council that wield veto power, will never agree to crippling sanctions, meaning anything the United Nations passes would be a "small increment" over the three rounds of sanctions that are already in place and have not deterred Iran.
Bolton said the U.S. faces two scenarios at this point: Either Iran gets a nuclear weapon, or Israel conducts a military strike to wipe out its capability.
"We should support (Israel)," he said.
Others are holding out hope that sanctions can have an impact.
Defense officials last week suggested that beyond the United Nations, the United States could team up with European allies to impose sanctions of their own. McCain also floated that idea Sunday.
"Why don't we get our European allies together and let's impose sanctions from that aspect of it?" the Arizona senator said.
He said a ban on exports of refined petroleum to Iran could be effective -- the U.S. Senate and House have both passed such a sanctions bill, seen as potentially effective because Iran lacks a significant refining infrastructure. Other potential sanctions include bans on international investment in Iran's energy sector, bans on international flights in and out of Iran, trade sanctions and others.
But the gas sanctions bill is stuck in conference committee, and sponsor Rep. Mark Kirk, R-Ill., told FoxNews.com the Obama administration is pushing Congress to postpone action on the bill. He said that without a petroleum ban, the United States is resigning itself to a nuclear Iran -- he agreed with Bolton that the approach puts added pressure on Israel.
"Because the administration opposes gasoline sanctions, it's putting Israel in a no-win situation," he said.
Some lawmakers lamented this month that Iran continues to advance its nuclear program at the same time the Obama administration is trying to lead the rest of the world in reducing stockpiles of nuclear warheads.
Sen. Joseph Lieberman, I-Conn., said in a statement earlier this month that the United States appears to be "losing the real world fight" to prevent nations like Iran from developing a nuclear weapon.
"The greatest threat of nuclear proliferation and terrorism comes from Iran," Sen. Jon Kyl, R-Ariz., said in a statement last week regarding the Nuclear Security Summit in Washington. "Despite the talk at the security summit, it appears we are no closer to tough sanctions or a meaningful Security Council resolution today, seven months after the president said that the regime would face sanctions."