EXCLUSIVE: Chinese-made cargo cranes at major U.S. ports have the potential to be used by China as a way to interfere with international trade and military mobilization, House China Select Committee Chairman Mike Gallagher warned Friday in an exclusive statement to Fox News Digital.
Gallagher, R-Wis., and committee member Rep. Carlos Gimenez, R-Fla., visited the Port of Miami Friday morning to inspect Chinese-made cranes and infrastructure amid worries that they might be used to conduct surveillance on U.S. ports.
"The Chinese Communist Party is the greatest threat to American sovereignty, and the visits today highlighted how the CCP seeks to compromise our critical infrastructure and weaponize its influence over our neighbors," Gallagher told Fox News Digital.
ARE CHINESE CRANES BEING USED FOR SURVEILLANCE AT US PORTS? HOUSE GOP VISITS PORT OF MIAMI TO FIND OUT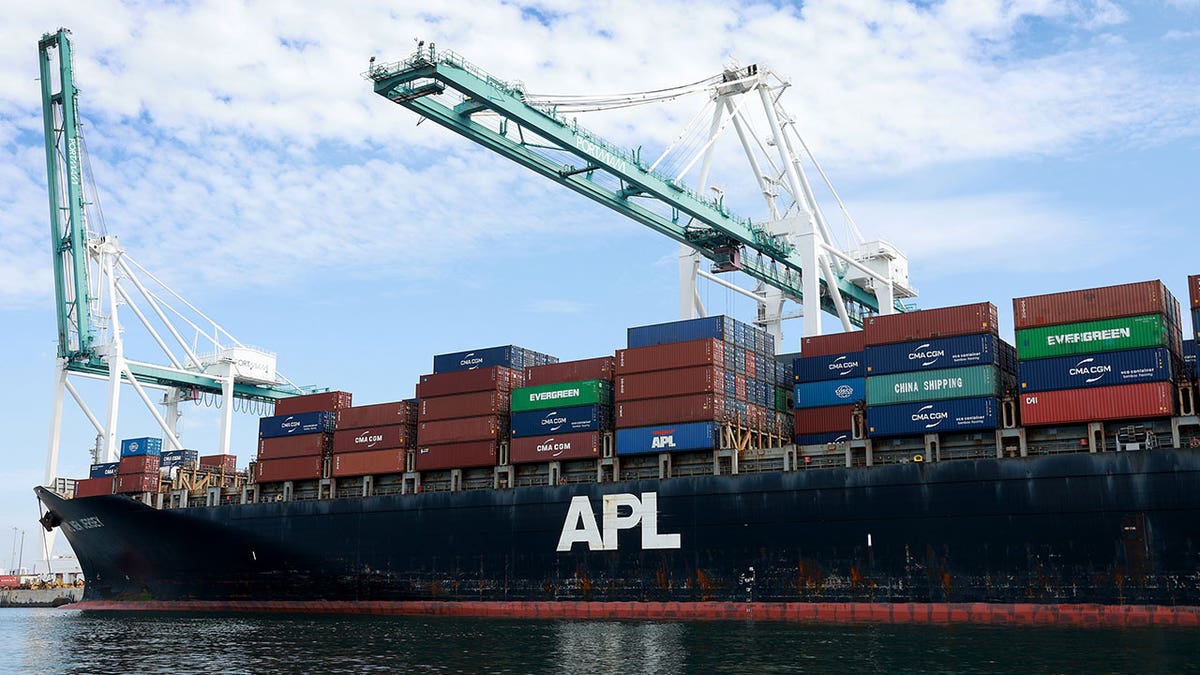 Gallagher said he and Gimenez saw how Chinese cranes expose the U.S. to the risk of possible interference from China. He said they "learned first-hand how Chinese-made cargo cranes now move an alarming amount of the goods Americans rely on from point A to B, providing the CCP with a tool to disrupt American trade flows and impede military mobilization."
US INTEL COMMUNITY WARNS OF 'COMPLEX' THREATS FROM CHINA, RUSSIA, NORTH KOREA
After visiting the port, the lawmakers traveled to U.S. Southern Command headquarters to get information on any CCP influence in Latin America and how that influence could threaten American interests.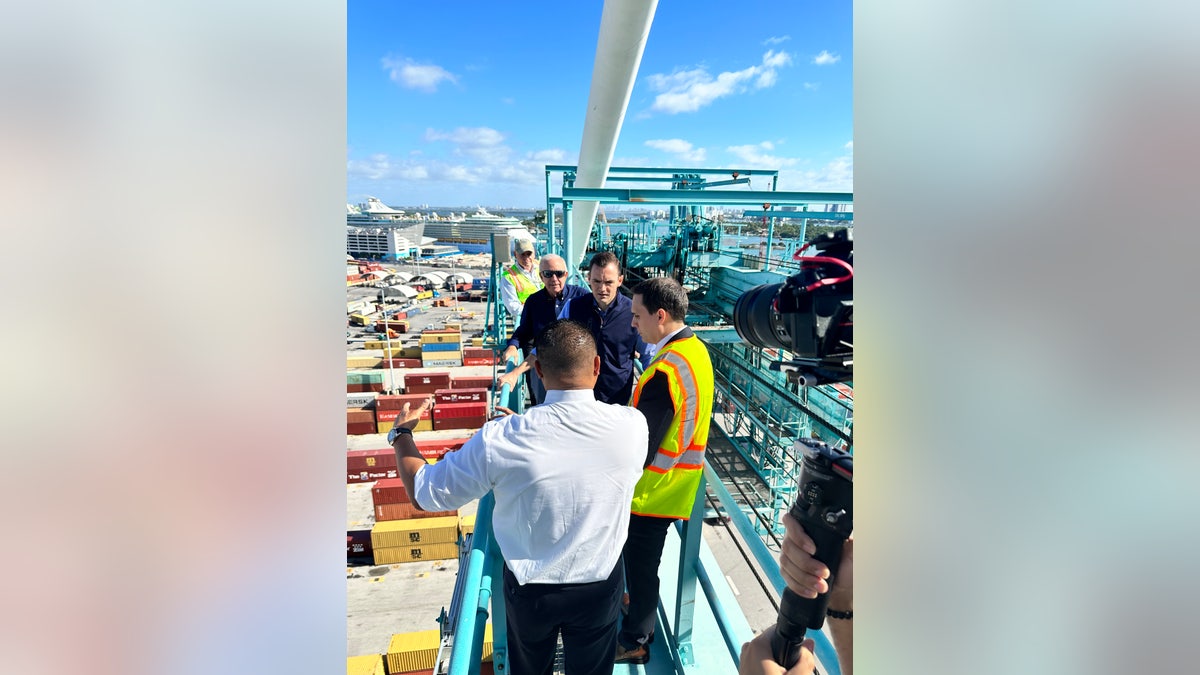 WHITE HOUSE SAYS IT MAY NEVER BE ABLE TO IDENTIFY THREE OBJECTS SHOT DOWN AFTER CHINA'S SURVEILLANCE CRAFT
Gallagher told Fox News Digital that the visit with SOUTHCOM military leaders "further revealed the CCP's targeted influence campaigns in our backyard," which he said underscores the CCP's "determination to turn our allies and partners against us."
"Put differently: the Monroe Doctrine still matters and we must push back against growing CCP influence in our own backyard," Gallagher said.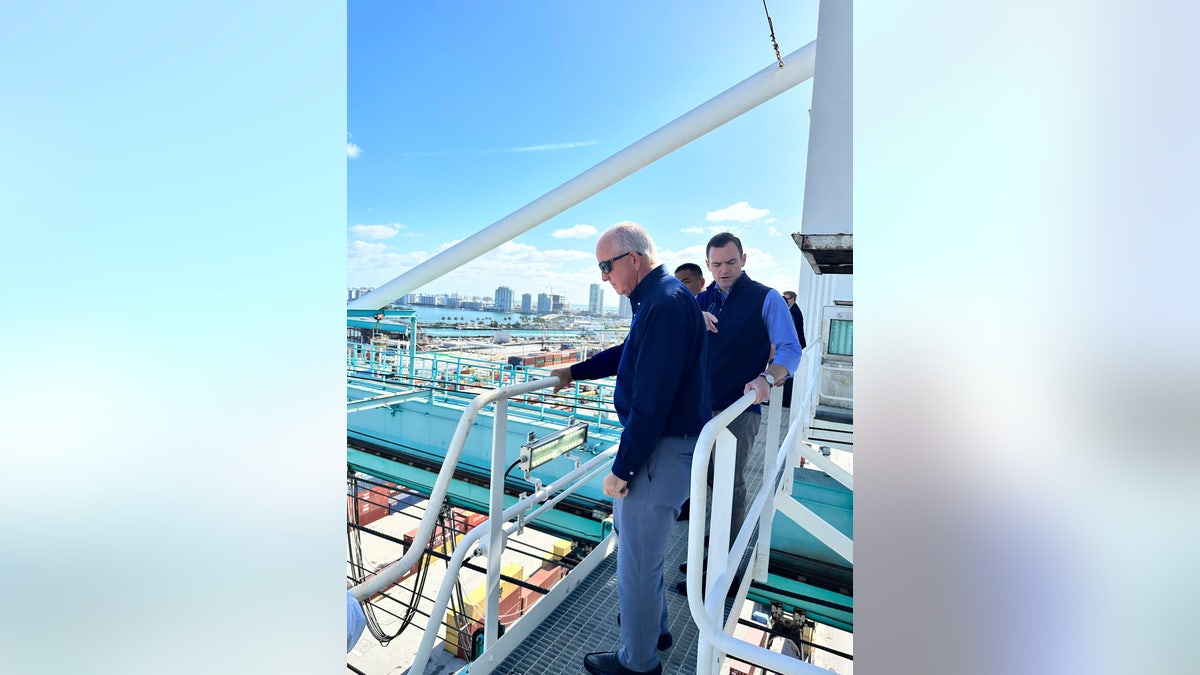 "The Communist regime in Beijing is America's most significant national security threat. The Communist Party of China is not a competitor, but rather an adversary that actively undermines the United States and our geostrategic interests," Gimenez told Fox News Digital. "For years, I have been warning about the need to decouple from Communist China and diversify our manufacturing capabilities to meet our critical infrastructure needs."
Gimenez said he wants to work with Gallagher to develop "the best strategies to protect America from the CCP's malign influence."
The visit to the Port of Miami came after the Wall Street Journal reported this month that the Pentagon is now viewing giant cargo cranes as possible Chinese spying tools. The report suggested Chinese equipment and cranes at ports could be used for surveillance.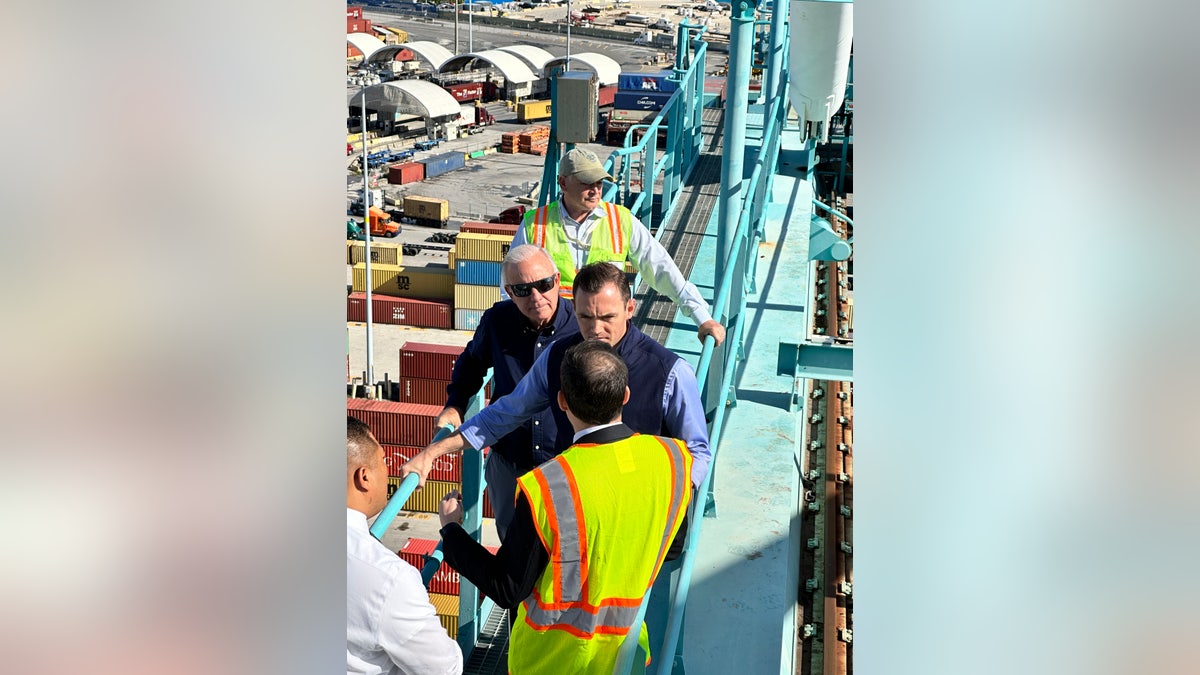 The concerns about Chinese spy tools also comes after a Chinese surveillance balloon transited across the continental United States last month for more than a week, traveling from Alaska to South Carolina, and hovering over sensitive military and nuclear bases, officials said. The balloon was eventually shot down off the coast of South Carolina by the U.S. military fighter jets.
CHINA ON 'DISTURBING' PATH TO ECLIPSE US MILITARY BY MID-CENTURY, MILLEY WARNS
In its annual threat assessment earlier this month, the U.S. intelligence community warned that China represents the "broadest, most active, and persistent cyber espionage threat to U.S. Government and private-sector networks.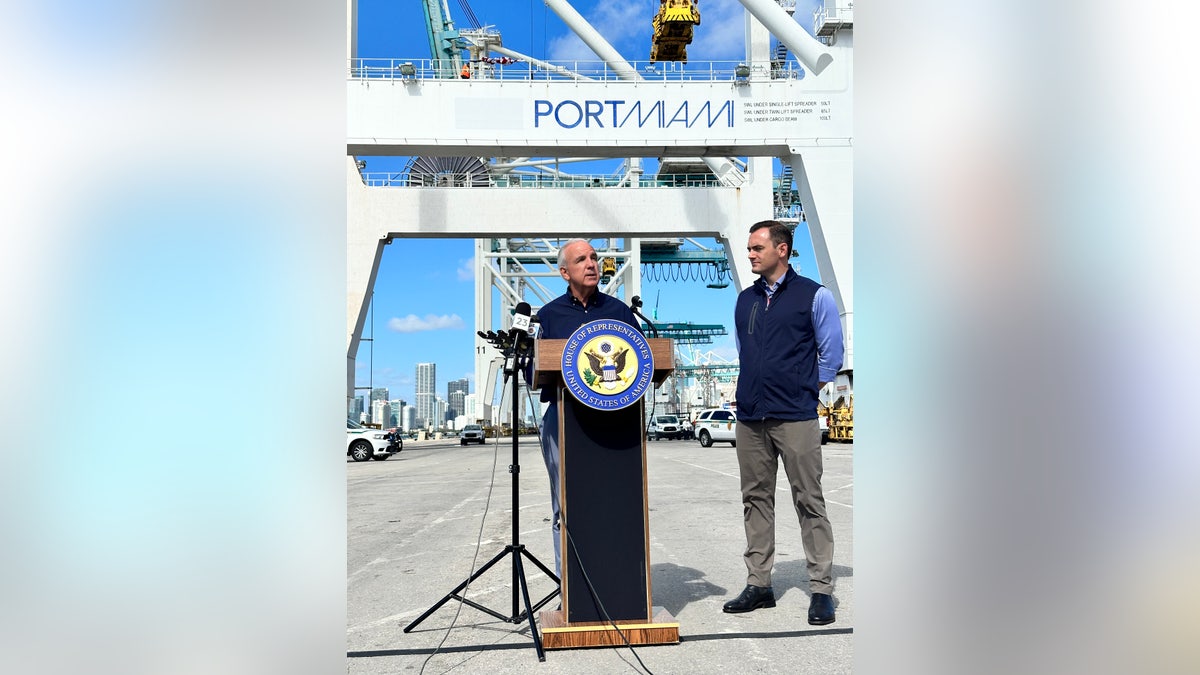 "China's cyber pursuits and its industry's export of related technologies increase the threats of aggressive cyber operations against the U.S. homeland," officials warned, adding that China is "capable of launching cyberattacks that could disrupt critical infrastructure services within the United States, including against oil and gas pipelines, and rail systems."
CLICK HERE TO GET THE FOX NEWS APP
Officials also warned that China is rapidly expanding and improving its surveillance, its artificial intelligence and big data analytics capabilities, which could expand beyond domestic use.