Florida Pol Introduces GOP Alternative to DREAM Act (And It's Not Marco Rubio)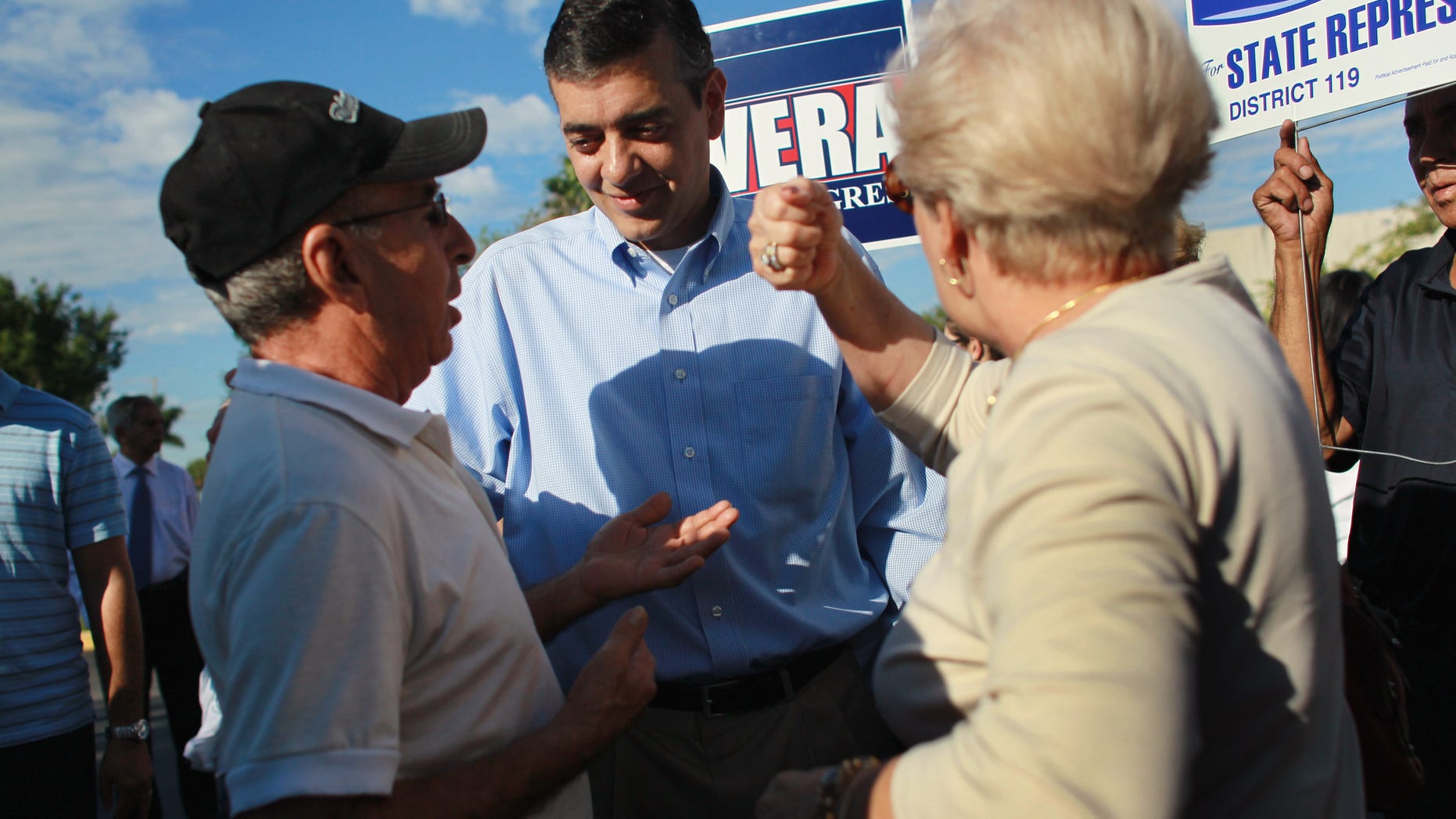 The Republican Party is officially dreaming.
Rep. David Rivera, a Southern Florida Republican, introduced a conservative alternative to the DREAM Act to Congress on Wednesday, ahead of rising GOP star Marco Rubio's version.
Rivera's bill, "Studying Towards Adjusted Residency Status Act," or STARS, would allow some undocumented students who enroll for college to stay in the country legally and eventually apply for citizenship.
Under the proposal, undocumented immigrants under the age of 19, who arrived in the country before the age of 16, could apply for a five-year nonimmigrant visa if they demonstrate "good moral conduct" and get admitted to college. Upon graduation, they could apply for a five-year visa renewal.
If successful, the applicant could then apply for permanent residency, and eventually citizenship.
The bill adopts the concept behind the DREAM Act, but would apply to a smaller group of people, addressing the criticism leveled by conservatives that the DREAM Act would allow too many newcomers to become citizens and cause an increase in chain migration.
We knew we wanted to target a narrow group of kids, because we thought it would be more realistic to get it heard and get it passed
STARS does not benefit undocumented immigrants who serve in the military, though Rivera filed a separate bill in January that does.
The bill was inspired by the case of Daniela Pelaez, the 18-year-old, Colombian-born high school valedictorian who faced a deportation order in March. After a protest at her school that drew 2,500 and the intercession of Florida state legislators including Rivera and Congresswoman Ileana Ros-Lehtinen, Pelaez won a three-year suspension of deportation.
Since then, Pelaez and her lawyer Nera Shefer have been working with Rivera to craft legislation that would help other undocumented students normalize their status.
The result, unveiled Wednesday on Capital Hill by Rivera at a press conference with Pelaez and Shefer, is more modest than the DREAM Act favored by many Democrats and supported by the White House. But it's also more practical, according to Shefer.
"We knew we wanted to target a narrow group of kids, because we thought it would be more realistic to get it heard and get it passed," Shefer told Fox News Latino. "This could open up opportunities."
Shefer and Pelaez were in Washington on Thursday, where they lobbied Congress members including House Judiciary Chair Lamar Smith (R-TX), DREAM Act champion Luis Gutiérrez (D-IL) and Raúl Labrador (R-ID).
Rivera's unveiling of a conservative DREAM Act alternative comes as his Florida colleague, Sen. Marco Rubio (R-FL) is also working on a much-anticipated alternative.
"I don't know the details of his bill. We take a very different approach," Rubio said of Rivera's proposal on America's Newsroom Thursday.
The main difference between Rivera's proposal and Rubio's yet-to-be-drafted version is that Rubio says his will not include a path to citizenship designed for undocumented students.
"It's not like they'll never have access to a green card, and ultimately citizenship, but they'll have to do it like everybody else, though the existing process," Rubio said. "We wouldn't create a special path for them."
Both the DREAM Act and a path to citizenship for the undocumented are popular among Latinos. A Fox News Latino poll conducted in March found 90 percent of likely Latino voters support the DREAM Act and 85 percent favor providing a path to citizenship for undocumented immigrants.