Florida GOP Debate: Gingrich's Military Dream and Romney's 'Self-Deportation'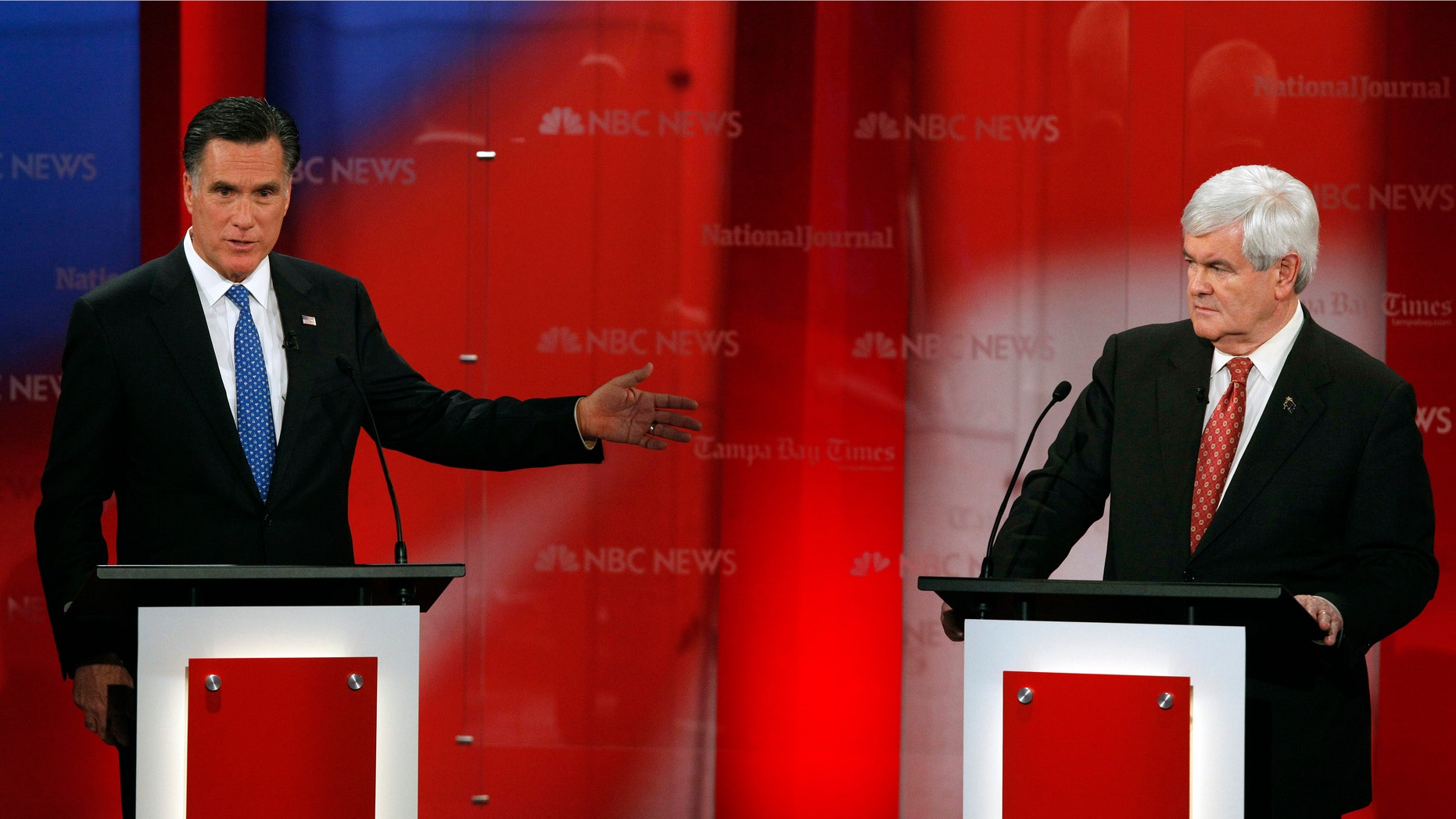 Republican Presidential contenders Mitt Romney and Newt Gingrich repeatedly traded harsh words during Monday night's debate in Florida.
When it came to immigration, the two GOP candidates varying views came to light in the heavily Latino state.
Gingrich said during the debate that he would allow undocumented immigrants to earn U.S. citizenship if they serve in the armed forces. But, the former House Speaker said that, if president, he would veto a version of the proposed DREAM Act that would allow a path to citizenship for children who come to the United States with their undocumented parents if they complete college.
Gingrich argued that college graduation alone is not enough but pointed out that citizens of other countries already have the opportunity to earn U.S. citizenship by wearing a uniform and added that children of undocumented immigrants too should have that option.
Romney, along with former Pennsylvania senator and GOP candidate Rick Santorum, said they would veto any version of the DREAM Act that gives citizenship for college graduates.
In regards to deportation, Romney said he favors what he calls "self-deportation" over policies that require the federal government to round up undocumented immigrants and return them to their home countries.
"The answer is self-deportation, which is people decide they can do better by going home because they can't find work here because they don't have legal documentation to allow them to work here," Romney said.
Romney's answer came after he was pressed on how he could be in favor of undocumented immigrants returning to their home countries and applying for citizenship while also saying that he does not want the federal government to round people up and deport them.
Romney said that if employers enforce high standards for legal documentation of their employees, potential undocumented immigrants will not be able to find work. He says this will allow the federal government to avoid having to round up people because they will leave on their own.
Celebrities Who Once Were Undocumented
The federal government has previously experimented with a trial self-deportation program under the Bush Administration. It gave undocumented immigrants up to 90 days to leave the country but was scrapped after two-and-half weeks in 2008 when it only produced eight volunteers. That left federal immigration officials vowing to intensify their efforts to track down undocumented immigrants — a policy Romney has said he does not support.
Romney and Gingrich - along with Santorum and Texas congressman Ron Paul, will have one more opportunity to square off in a public debate on Thursday before Florida's primary election on Jan. 31.
Based on reporting by the Associated Press.
Follow us on twitter.com/foxnewslatino
Like us at facebook.com/foxnewslatino