Edward Markey And Gabriel Gomez To Have First Televised Debate Wednesday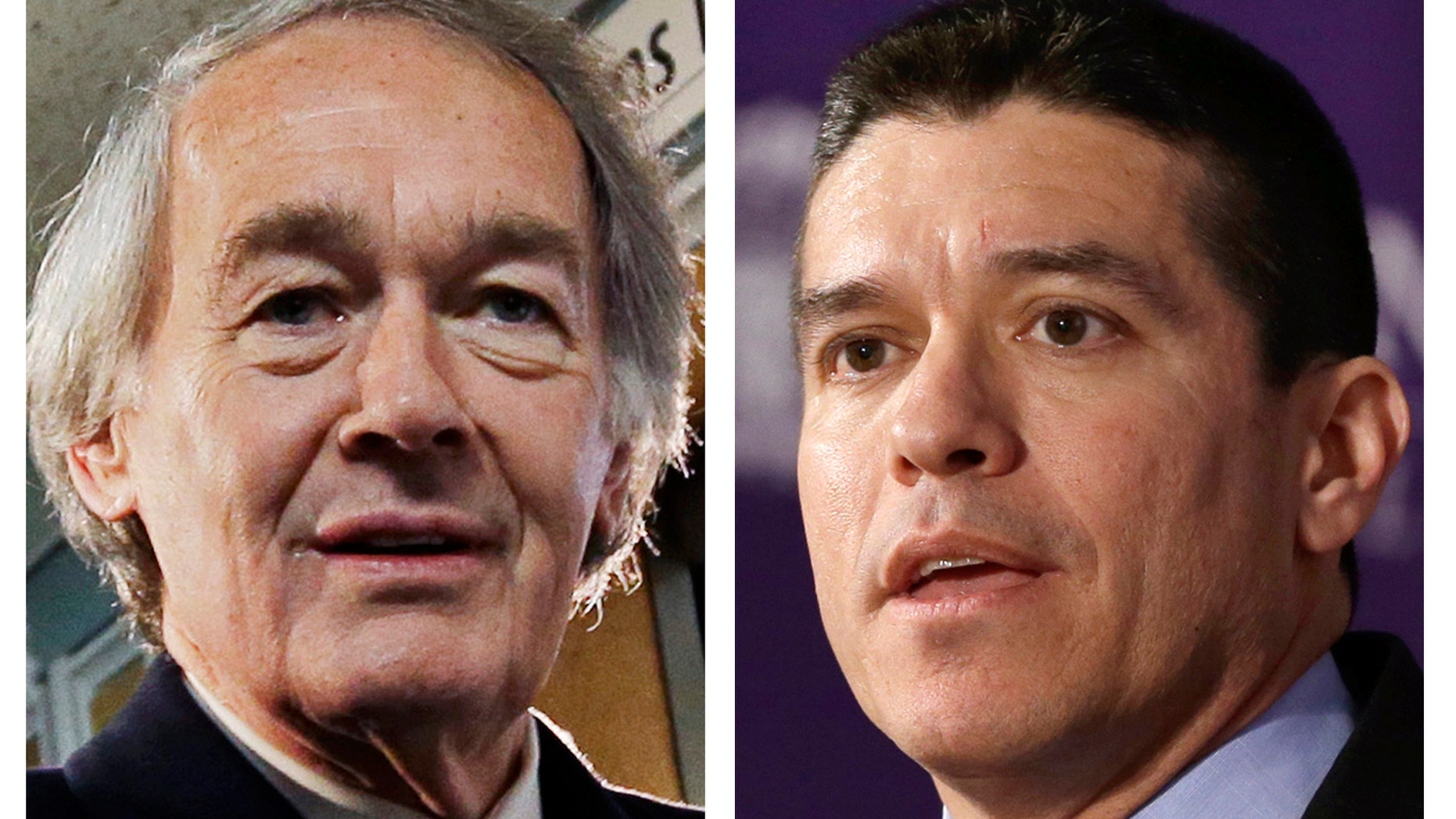 In the debate scheduled for Wednesday night, the first of three, both candidates for the U.S. Senate seat left vacant by Secretary of State John Kerry have their work cut out for them.
Republican Gabriel Gomez, a businessman and former Navy Seal, has touted his political newcomer status but remains an unknown quantity to many Massachusetts voters.
Democrat U.S. Rep. Edward Markey has a different challenge.
Despite serving 36 years in the U.S. House, Markey has tried to deflect criticism that he's an out-of-touch Washington insider.
Markey was little known outside his district in Boston's northern and western suburbs before the election.
The special election is June 25.
Gomez on Monday faulted the national Republican Party for failing to deliver change and getting "stuck in the past."
Meanwhile, Markey released a new television ad that aims to undermine Gomez's claim that he is a "new kind of Republican."
In the 30-second ad, Markey says Gomez is echoing the GOP line on abortion, social security and guns.
The ad says Gomez has suggested increasing the Social Security retirement age, but doesn't mention that Gomez would add a single month to the retirement age each year over 24 years.
The Gomez campaign said Markey was going on the attack rather than defending what they called "his hyper-partisan, ineffective record."
On the campaign trail Tuesday, Gomez called for a lowering of the corporate tax rate and more free trade agreements to boost manufacturers like Lawrence-based Polartec.
Gomez toured the textile maker on Tuesday and spoke with employees. Polartec has rebounded from a devastating 1995 fire and two subsequent bankruptcies. But it now faces new challenges to its military business brought on in part by the automatic federal spending cuts in Washington.
Polartec chief executive Gary Smith is calling on Congress to cut a deal to end the sequester, so the company will have more certainty about federal funding in the future.
Gomez said the sequester shows how "dysfunctional" Washington has become. He said comprehensive tax reform is the best way to help companies like Polartec.
Based on reporting by The Associated Press.
Follow us on twitter.com/foxnewslatino
Like us at facebook.com/foxnewslatino