Clinton, Grounded in Saudi Arabia, Hitches Ride With Petraeus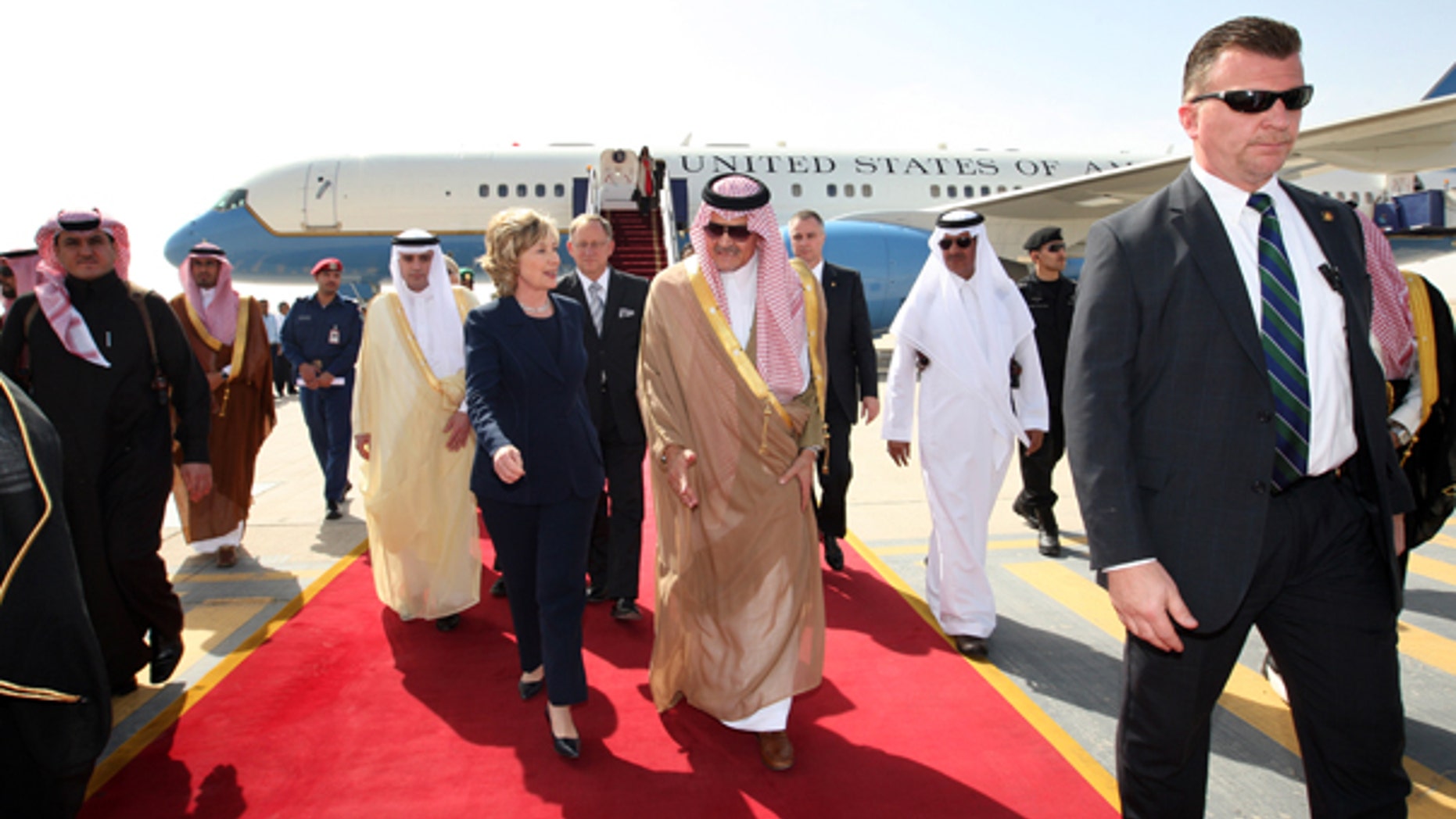 Hillary Clinton's plane was grounded in Saudi Arabia Tuesday, forcing the secretary of state to hitch a ride on Gen. David Petraeus' plane, outranking him in the process.
The secretary's plane was supposed to be heading home after a four-day trip to the Middle East that ended with meetings in the Red Sea city of Jeddah.
Petraeus happened to also be in Saudi Arabia to meet with King Abdullah, and was planning to fly home to Florida but will now drop Clinton off in Washington, D.C., after a refueling in Germany.
Petraeus made a stop-over in Jeddah to collect Clinton, her Diplomatic Secret Service detail and some staff.
Clinton's plane broke down because of a valve that leads fuel to the engine. The valve actually stopped working just minutes before the secretary and press arrived at the airport for take-off.
Options that had been considered for the secretary included a commercial flight, a C-17 military plane, a new plane or camel caravan. However, all were ruled out.
The general is flying in a 737, and once Clinton steps on board she outranks him.
The press corps that was following Clinton around the region is going to be provided a lift to Germany courtesy of the State Department but has to find its own way home after that.
Since Petraeus is going to be swinging by Washington, D.C., he could schedule some meetings but that still is up in the air.