Chicago OKs controversial plan for Obama Presidential Center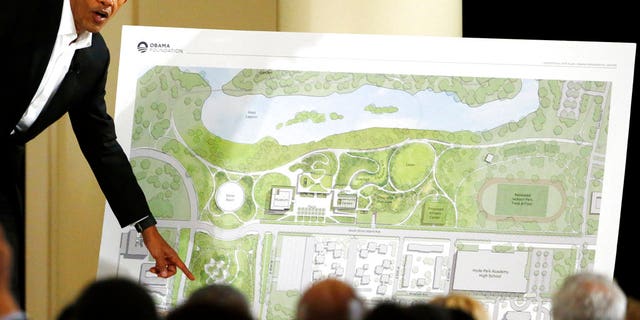 Barack Obama's multimillion dollar plan to build a 12-story museum and library dedicated to his presidency has been approved by a city commission.
The Chicago Plan Commission on Thursday overwhelmingly signed off on the Obama Presidential Center, which is proposed to be built in historic Jackson Park on the city's South Side.
LAWSUIT ALLEGES 'CON SHELL GAME' TO BUILD OBAMA CENTER IN CHICAGO PARK
A lawsuit filed Monday by Protect Our Parks is seeking to block construction of the center, alleging the city of Chicago has engaged in "a short con shell game" to help the former president construct the center.
It argues the project is not a true presidential library, as it will only have a digital archive of Obama's presidential papers and not the documents themselves.
While the plan was approved by a city commission Thursday, it still has to be approved elsewhere, including the City Council.
Fox News' Robert Gearty and The Associated Press contributed to this report.