Chavez's Victory Recognized by World Leaders & Opposition as Protests Erupt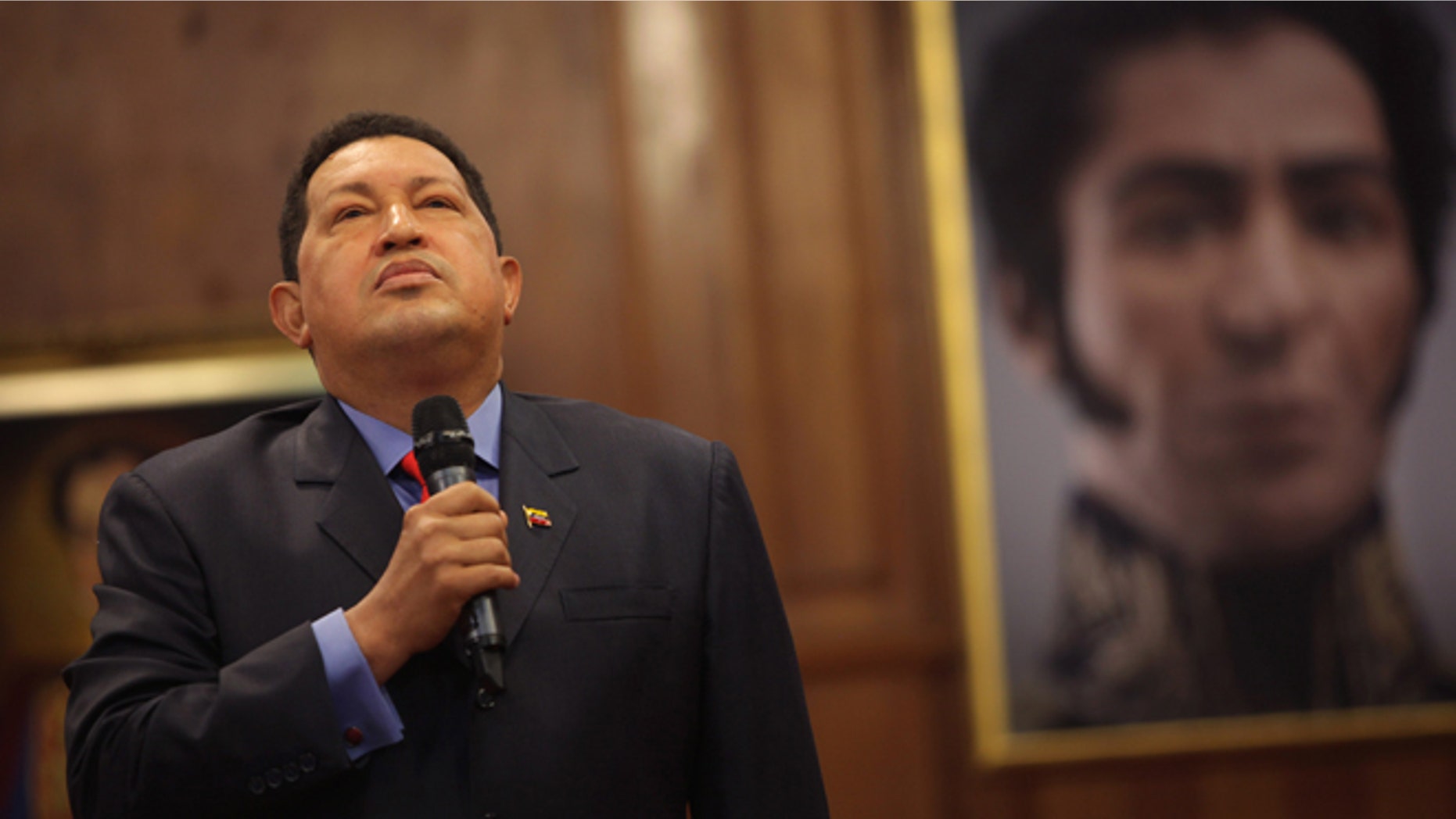 Hugo Chávez may have handily won Venezuela's election on Sunday -taking home 55 percent of the vote compared to challenger Henrique Capriles' 44 percent– but some are crying foul.
Protests, allegations of voter fraud and calls of censorship hounded the socialist leader's reelection for his third consecutive six year term, even as the opposition and world leaders recognized Chávez's victory. A report circulating online claims that 2.9 million votes in Venezuela were not properly counted.
Some 250 university students took to the streets on Monday night, where they banged pots and pans amid shouts of fraud. Reports on social media sites such as Twitter helped fan the flames of discontent and even spurred the hashtag #fraudeVenezuela.
"We're tired of being stepped on," said Ligia Cabruja, a student at a local university, according to ABC. "Six more years of this government would be an abuse, a dictatorship."
We believe that the stances of more than six million people who voted the opposition should be taken into account in the future.
The students, however, have not gained the backing of any of Venezuela's opposition leaders nor have their protests garnered the attention of any world leaders. Angel Oropeza, a political analyst and Capriles supporter, even claimed that reports of voter fraud may have been planted to sow discontent between opposition groups.
"What they are doing is counterproductive," said Gloria Salazar, a Capriles supporter. "If we do these sorts of things, we are jeopardizing the credibility of Henrique Capriles. And we are discouraging people from [participating in] the next election."
For his part, Capriles –who had a congenial phone call with Chávez after the result was known– said that he has put the election behind and is now focused on December's gubernatorial elections.
"On Sunday I felt really down, I'm one of those people who can't hide their feelings," Capriles said, according to Reuters. ""Now I'm back on my feet ...  The tears have dried up quickly. Today I have even more strength and energy."
Capriles also shrugged off the rumors of election fraud and praised the country's electronic, fingerprint-linked ballot system. He did, however, bash the use of Venezuela's state resources and a "gigantic dirty war" against him.
"I don't think there's any example in the Americas of an abuse of resources like here," he said.
Chávez's victory was widely acknowledged by leaders around the world, from close allies like Cuba to ideological foes such as the United States.
While the U.S. applauded Chávez's victory, the government urged Venezuela to take into account the large number of people who voted for the opposition.
"We believe that the stances of more than six million people who voted the opposition should be taken into account in the future," said William Ostick, spokesperson of the U.S. Department of State, according to El Universal.
Cuban President Raúl Castro called Chávez's victory a "historic triumph," and reaffirmed the "solidarity and unyielding support" between the two nations. Cuba and Venezuela are close regional partners, with Cuba relying on Venezuela for trade and preferential oil shipment and Venezuela using Cuba as an ideological model as well as a place for Chávez to receive his cancer treatment.
"I'm sure it's a big sigh of relief (in the Cuban government), because what they faced under Capriles was a certain renegotiation, at minimum, of the oil deal," said Philip Peters, a longtime Cuba observer at the Virginia-based Lexington Institute think tank. "It would have been a tough blow."
The Organization of American States (OAS) also greeted Chávez's third term and congratulated Venezuela on what the group's Secretary General called an "exemplary election." Chávez and the OAS have been at odds in the past, with the Venezuelan leader calling the organization puppet of U.S. diplomacy and the OAS criticizing a law granting Venezuela's leader power to enact laws by decree.
"Election days like the one held [Sunday] by the Bolivarian Republic of Venezuela, are good for the region, because they show that the only choice for the people is democracy," said OAS Secretary General José Miguel Insulza.
"Hopefully the people of Venezuela, its political forces, its government and the opposition, can find, starting from this common democratic purpose, the paths of understanding needed to lead the country down a path of development of peace, justice and security," he added.
The Associated Press contributed reporting to this story.
Follow us on twitter.com/foxnewslatino
Like us at facebook.com/foxnewslatino