As gas prices rise, no relief in sight at pump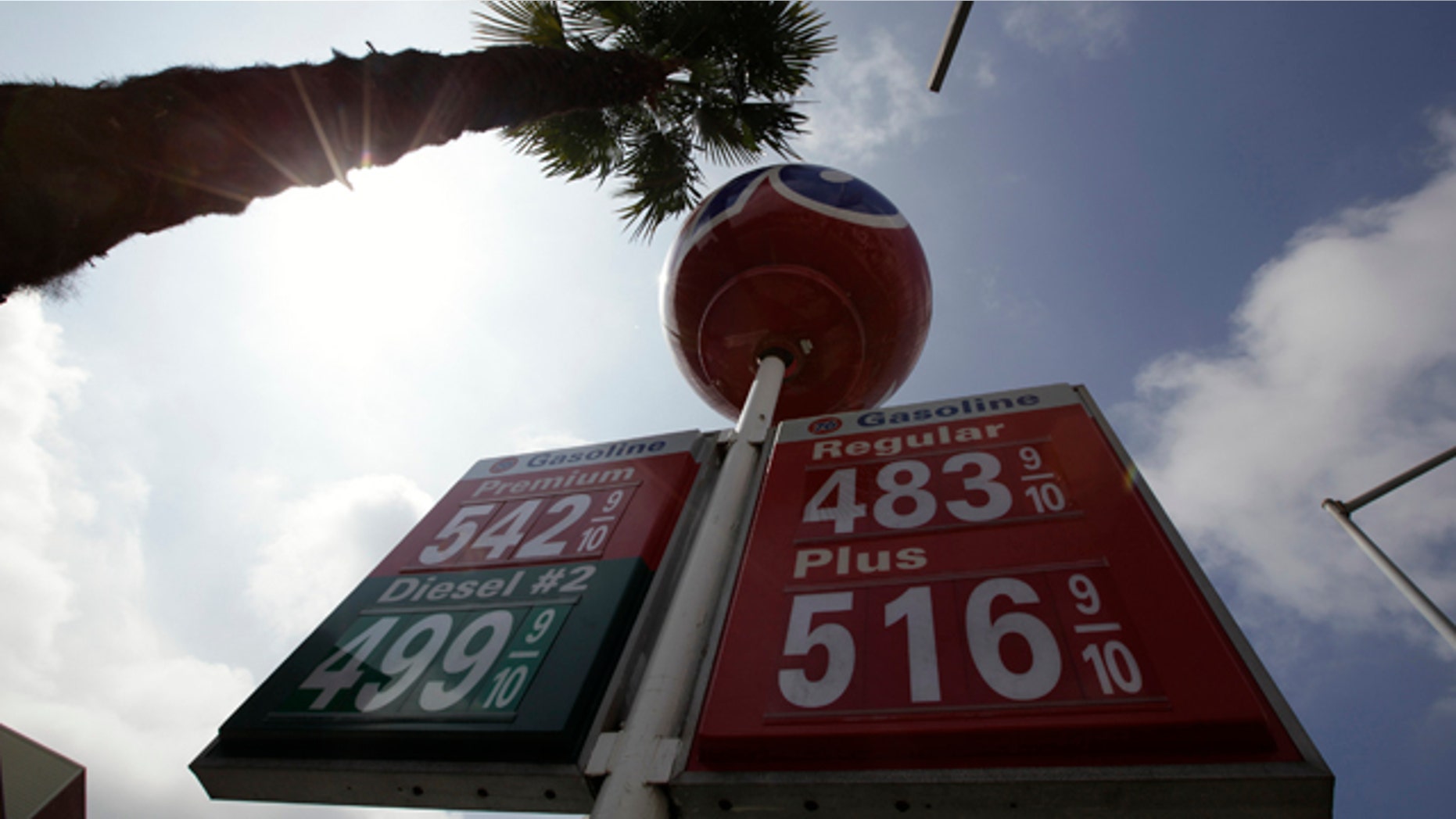 U.S. gasoline prices jumped 6% in February, and market experts predict they will climb higher because critical refining operations in the Northeast are shutting down.
From New York to Philadelphia, refineries that turn oil into gasoline have been idled or shut permanently because their owners are losing money on them. Sunoco Inc. is expected to close the region's largest refinery in July, taking another 335,000 barrels per day in production capacity off the market.
The East Coast refineries are getting squeezed by the soaring cost of crude oil, the major component in gasoline. The cost of oil has jumped in the past year due to global economic growth and rising tensions between Western nations and Iran, a major producer. Refineries haven't been able to increase their own prices enough to compensate.
The government said Friday that the increase in gas prices had contributed to a 0.4% overall increase in consumer prices in February. Prices at the pump averaged $3.831 a gallon on Friday, according to the AAA, formerly known as the American Automobile Association.
Rising gas prices pose a risk to the economic recovery, which is showing signs of gaining steam after faltering last year.
The surge is putting pressure on President Obama to take steps to tamp down prices, and it threatens to erode credit he may get for an improving jobs market. On Thursday, U.K. Prime Minister David Cameron said he and Obama had discussed tapping their nations' strategic oil reserves to help alleviate tight oil supplies world-wide. In a speech Thursday, Mr. Obama said "there is no quick fix" for high gasoline prices.
Still, analysts said tapping reserves may do little to resolve the pricing pressure, which is likely to get worse as summer approaches and vacationing Americans hit the highways. Gas usage typically is 3% higher in the summer.
Commodities markets are forecasting rising prices. Gasoline futures on the New York Mercantile Exchange are up 22% this year, and settled Friday at a 10-month high of $3.3569 a gallon. Average pump prices tend to follow futures by a few weeks, averaging about 70 cents a gallon more, after taxes and transport costs. Based on futures, retail prices should average above $4 a gallon soon.
Refineries in the Northeast are under financial pressure for two reasons. They have limited access to cheaper, high-grade crude oil produced in the middle of the U.S. because there are not enough pipelines, which is forcing them to pay more for oil from elsewhere, most of it from overseas.
And many of their facilities aren't set up to process lower-grade crude that is cheaper.
As Northeastern refining capacity declines, it will force distributors in the region to buy gasoline from elsewhere, pushing up prices across the country and increasing the likelihood of price spikes, government officials and analysts warn.
"There's now going to be a question if we can get enough gasoline into the East Coast for summer," said David Greely, an energy analyst at Goldman Sachs Group Inc. The U.S. Energy Department has warned a shortfall could develop as early as July.