Walt Disney World to host world's largest LGBTQ+ conference amid criticism from DeSantis
The decision to hold the conference in Florida was made in 2019, according to a spokesperson for Out & Equal
Walt Disney World will host the world's "largest LGBTQ+" conference in September and again in 2024, a decision which was made in 2019, amid criticism from Florida Gov. Ron DeSantis, who has taken aim at the company in recent months for its political standing.
Disney will host the annual Out & Equal Workplace Summit, which is described as the "largest LGBTQ+ conference in the world" with more than 5,000 attendees, including executives and HR and DEI professionals and experts from the world's largest companies, who are "all working for LGBTQ+ equality," according to the organization's website.
WOKENESS IS PUTTING COMPANIES LIKE DISNEY IN 'TURMOIL,' HIGHLIGHTS HOLLYWOOD'S POLITICS PROBLEM, AUTHOR WARNS
"Over more than 20 years, Summit has grown to become the preferred place to network and share strategies that create inclusive workplaces, where everyone belongs and where LGBTQ+ employees can be out and thrive," Out & Equal states on its website.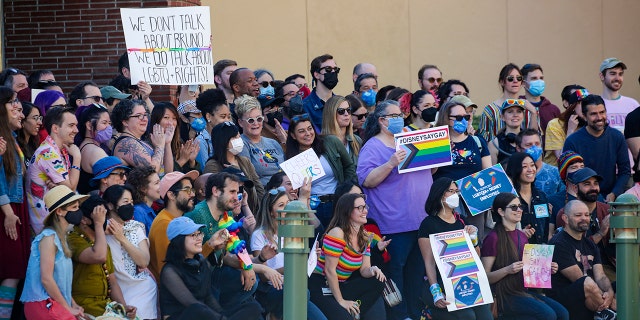 The summit is sponsored and attended by companies like Apple, Walmart, Amazon, McDonald's, Uber, Hilton, Boeing, Pfizer and Google. Several government agencies, including the State Department, the CIA and the FDA are also listed as partners.
Last year's conference was held in Las Vegas and featured speakers who advocated on behalf of transgender youth, providing information on how best to navigate anti-LGBTQ, state-level bills, according to the summit's 2022 report.
A spokesperson for Out & Equal said the organization has a "long-standing relationship" with Walt Disney World, and the summit was held there previously in 2002, 2009 and 2016.
"An agreement signed in 2019 to return to the resort in 2021 and 2024 had to be adjusted because of the pandemic," Michael Chamberlain, Out & Equal's chief marketing officer told Fox News Digital. "We look forward to hosting our annual forum focused on LGBTQ+ workplace inclusion in Florida - and through the hybrid nature of the event format, globally - this year and next."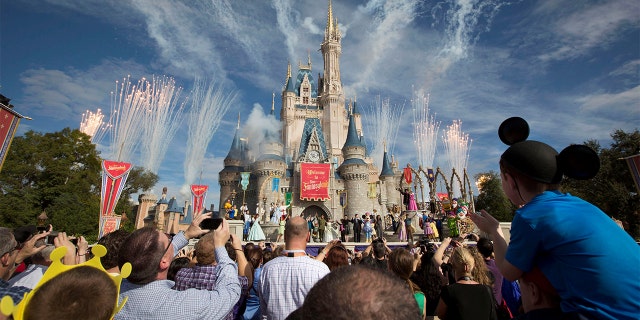 DeSantis has been embroiled in conflict with the company for the past year with the firestorm first erupting when he passed Florida's Parental Rights in Education legislation. Critics dubbed it the "Don't Say Gay" bill, but the law actually prohibits any discussion of sexual orientation or gender identity in classrooms before fourth grade.
DESANTIS ADMINSITRATION EYES EXTENDING FLORIDA'S PARENTAL RIGHTS LAW TO GRADES K-12
When Disney officials did not publicly take a stance against the legislation, some employees marched out of the company's California headquarters in protest, urging executives to join other corporations who had publicly condemned DeSantis for signing the bill into law.
"Our goal as a company is for this law to be repealed by the legislature or struck down in the courts," Disney published a statement following its passage.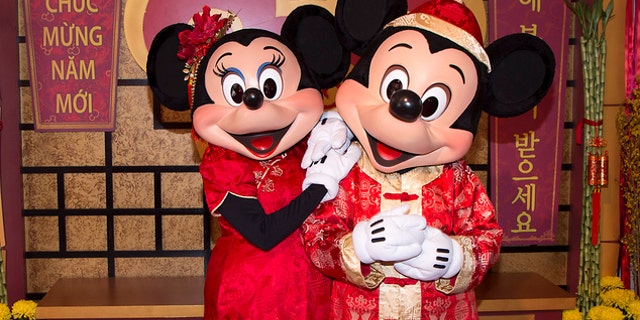 Desantis later made the decision to dissolve the company's special jurisdiction, called the Reedy Creek Improvement District, signing a bill in February that ended decades of autonomy and special protections enjoyed by the company. He also appointed a five-member board to monitor government services at the Disney district near Orlando.
AP, OTHER OUTLETS REPEAT LIBERAL 'DON'T SAY GAY' TALKING POINT ON FLORIDA EDUCATION BILL AS LEGISLATION PASSES
DeSantis has called out Disney for its "woke" agenda, stating at the signing of the bill that "this is what accountability looks like" when a "corporate kingdom finally comes to an end."
CLICK HERE TO GET THE FOX NEWS APP
DeSantis has campaigned against diversity, equity and inclusion (DEI) initiatives, woke ideology and Critical Race Theory (CRT), pushing for them to be eliminated at K-12 schools as well as the state's colleges and universities.