Jemele Hill claims Black people can 'carry water' for White supremacy: 'You're stuck on faces'
Five Black police officers were charged with second-degree murder over the beating of Tyre Nichols
Former ESPN host Jemele Hill posted how Black people can be tools of White supremacy in regard to the police beating of Tyre Nichols.
Memphis officials released bodycam footage on Friday of five Black police officers beating and even kicking 29-year-old Nichols, which led to his eventual death. Five officers involved in the beating, Tadarrius Bean, Demetrius Haley, Desmond Mills, Emmitt Martin and Justin Smith, were each charged with second-degree murder.
Although everyone involved in the beating was Black, some left-wing personalities insisted that White supremacy and racism were a factor. Hill likewise argued on Friday that Black people can "carry water" for White supremacy and criticized people who suggested otherwise.
"Just as women sometimes carry the water for misogyny and the patriarchy, Black people have definitely done the same for white supremacy. You're stuck on the faces. I'm looking at the system and why it was created," Hill tweeted.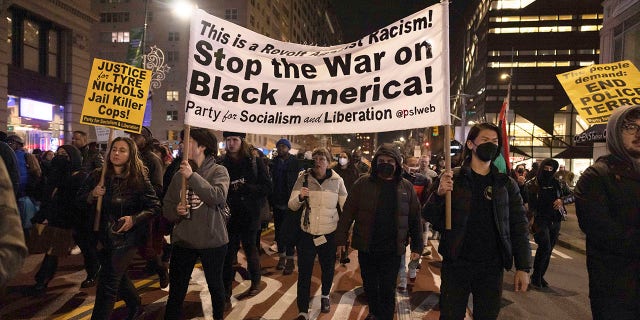 CNN'S VAN JONES SAYS TYRE NICHOLS' DEATH MIGHT HAVE BEEN 'DRIVEN BY RACISM' DESPITE BLACK COPS BEING CHARGED
The tweet followed Hill's previous insistence that the entire system of policing was built on White supremacy.
"I need so many people to understand this regarding Tyre Nichols. Several of the police officers who murdered Freddie Gray were Black. The entire system of policing is based on white supremacist violence. We see people under the boot of oppression carry its water all the time," Hill wrote.
Both tweets received intense backlash for both blaming White supremacy for the police beating while at the same time calling for people to stop being "stuck on the faces."
"This logic is so twisted it needs mustard. So the 'system' creates black cops who kill black citizens. Those devious whites!" Townhall.com columnist Brad Slager joked.
Conservative journalist Ian Miles Cheong tweeted, "Whenever anything bad happens in the world, whites are apparently to blame. Tell me you're racist without telling me."
"It is absolutely devastating to know that somewhere out there, a white woman is going to read this, be convinced by it, and try to use it to lecture a black person, and I won't be there to film it," Newsbusters media editor Bill D'Agostino wrote.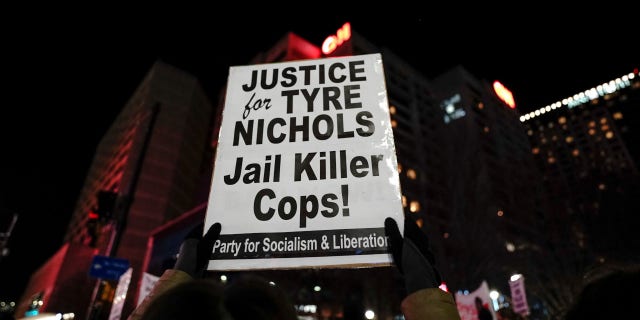 Conservative author Carmine Sabia tweeted, "Jemele Hill despises white people so much that even when black people kill black people it is the fault of white people and white supremacy."
"It's so backwards that in the face of narrative-breaking evidence, the conclusion is 'violent black cops is also white supremacy' and not 'police brutality, while sometimes motivated by either systemic or individual acts of racism, is actually a *larger* problem than just that,'" conservative commentator Noam Blum wrote.
"Sometimes people are just horrible at their jobs and that has nothing to do with race. You should obviously know about that," The Spectator editor-at-large Ben Domenech commented.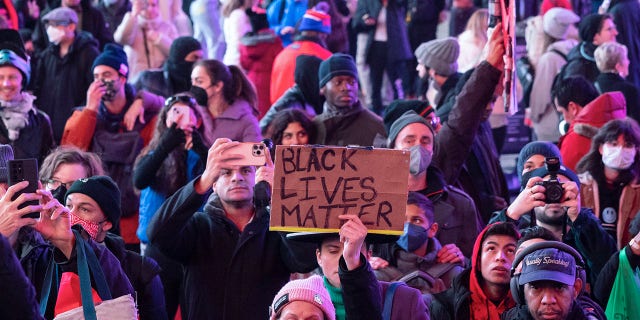 CNN COMMENTATOR RIPPED FOR TYING DESANTIS' REJECTION OF AFRICAN STUDIES COURSE TO MEMPHIS POLICE KILLING
Hill retweeted activist Bree Newsom Bass who also argued that policing is inherently racist.
Bass tweeted, "Diversifying the police force doesn't end racism because racism is inherent to the organization of the institution & its daily operation. Racism is what policing is."
Later that day, she added, "Once again— whiteness is an *ideology* There are some Black people who believe in it more than some white folks."
CLICK HERE TO GET THE FOX NEWS APP