Tyre Nichols video: Memphis authorities release footage from deadly traffic stop
Tyre Nichols, 29, died three days after Memphis prosecutors say police brutally beat him following a traffic stop
Graphic content warning
Memphis authorities have released four videos from a Jan. 7 traffic stop that preceded the death of 29-year-old Tyre Nichols, who spent three days in the hospital before succumbing to his injuries, according to authorities.
The first video released shows an officer pulling up to a stop in progress around 8:24 p.m. Police can be heard ordering Nichols to get out of the car, using profanities.
The brutal encounter led to the firing of five Memphis police officers, who now face numerous charges, including murder. And hours after the department released the videos, Shelby County Sheriff Floyd Bonner Jr. announced that he was relieving two deputies of duty and launching an internal investigation of his own.
TYRE NICHOLS' MOTHER URGES PEACEFUL PROTESTS: 'I DON'T WANT US BURNING UP OUR CITIES'
WATCH: Bodycam video shows Tyre Nichols pulled out of car, Tasered: 'Get on the ground'
The videos begin after a police stop involving Nichols has already been initiated. An officer arrives to assist.
"I didn't do anything," Nichols says, as officers yank him out of the driver's seat.
He appears calm at first, as they order him to get on the ground. Seated with his back to the car, he looks at police, and says slowly, "Stop."
WATCH: Pole camera view of Tyre Nichols' fatal arrest shows Memphis police officers brutally beat, pepper spray and Taser victim
"OK, all right," he continues, as an officer aims a Taser at him. They repeatedly order him to lay down, then to turn around and to put his hands behind his back.
"You guys are really doing a lot right now," Nichols says. "I'm just trying to go home."
He doesn't appear to respond to the order to lay on his stomach, and is shown on his side when an officer uses what appears to be pepper spray. At that point, Nichols appears to struggle out of the officers' grip and get to his feet, running off as they discharge a stun gun.
At around 8:26 p.m., according to a timestamp on the video, he pulls off his shirt and takes off running.
WATCH: Bodycam footage shows officers standing over injured Tyre Nichols as he screams for help
TYRE NICHOLS PROTESTERS BLOCK FREEWAY TRAFFIC IN MEMPHIS
By 8:33, two other bodycams show officers tackling Nichols at another intersection. One bodycam appears to fall off, and the screen shows fuzzy darkness for several minutes before an officer picks it up and can be heard saying, "He on something."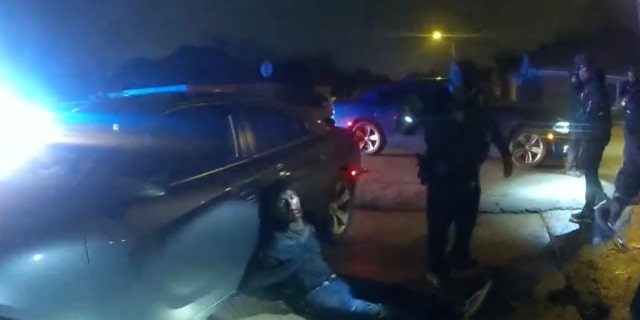 Another officer's camera shows him running up as the struggle continues, with two men on top of Nichols, demanding he give them his hands repeatedly.
He can be heard calling out for his mother, but does not appear to allow the officers to place him in cuffs.
WATCH: Memphis police bodycam shows officers brutally beat Tyre Nichols and discussing it afterward
They deploy pepper spray, which then sends one officer reeling, apparently after he became struck with it as well, and he backs off for a few minutes before returning with a baton.
TYRE NICHOLS' BROTHER AWAITS FATE OF 5 OFFICERS INVOLVED IN BEATING: 'I HOPE THEY DIE'
"Watch out, I'ma baton the f--- out you," he says as he returns to the scuffle, with officers still holding Nichols.
For several seconds he repeats "Give us your hands!" Nichols looks limp or in a daze, and another officer can be seen punching him in the face.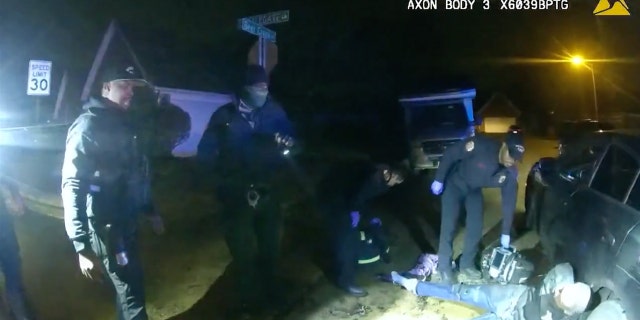 The camera above appears to show officers punching, kicking and striking Nichols with a baton multiple times.
By around 8:37, they finally get off of him, and he is shown handcuffed on the ground, writhing. Police pull him over to the side of a car and lean him against it, and around 3 minutes later medics appear to begin treating his injuries.
At around 8:42, two officers among a group in the intersection indicate that Nichols may have tried to grab a gun.
"We tried to get him to stop," an officer can be heard saying. "He didn't stop."
He claims that he tried the sirens and repeatedly ordered Nichols to stop to no avail. None of the video released Friday includes any actions that indicate why police made the initial stop.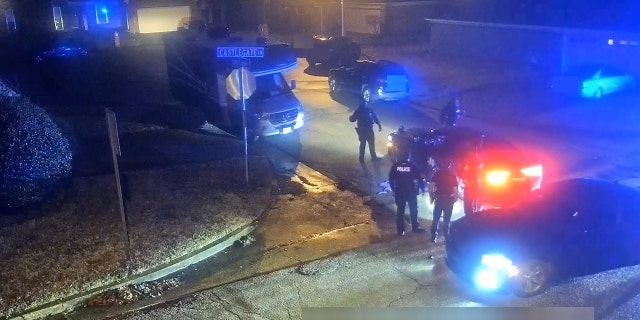 "He drove around, swerved like he was gonna hit my car," the officer says. "Then I'm like God damn like what are we doing? He pulled up to the red light, stopped at the red light. Put his turn signal on. So we jumped out the car, s--- went from there."
In a statement to NewsNation, Blake Ballin, the attorney for former Memphis officer Desmond Mills Jr., said he would review the videos with his client "at the appropriate time."
"A thorough investigation of all available angles is needed before providing context or comment," he said.
Betsy Brantner Smith, a retired police sergeant and trainer and the spokesperson for the National Police Association, said the video showed clear violations of proper training.
"Nobody teaches baton strikes above the shoulders, nobody teaches kicks to the head, nobody teaches the denial of medical aid," she told Fox News Digital. "These men were street fighting, they were not acting as police officers."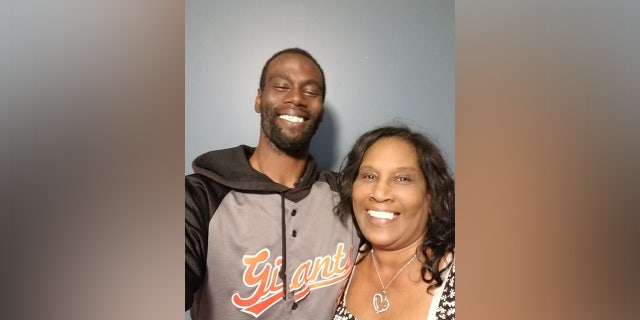 She said the video was "not indicative of the men and women of American law enforcement" and urged Memphis police to review their hiring and training practices.
On Jan. 8, District Attorney General Steve Mulroy requested that the Tennessee Bureau of Investigation conduct an outside investigation into the deadly encounter.
According to TBI, Nichols ran from officers after a traffic stop at Raines and Ross Roads at 8:22 p.m.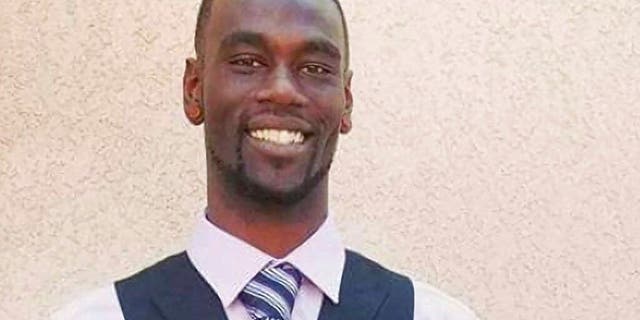 Police caught up with him again at Castlegate Lane and Bear Creek Cove, less than a half-mile away, and allegedly beat him for three minutes straight, sending him to the hospital with critical injuries.
The city's police department last week fired five officers involved in the incident: Demetrius Haley, Tadarrius Bean, Emmitt Martin III, Desmond Mills and Justin Smith.
Each of them faces more than a half-dozen charges, including second-degree murder, according to the TBI. All five surrendered to state authorities Thursday and later posted bond.
Sheriff Bonner, whose county encompasses the Memphis area also announced that he had relieved two deputies of duty hours after the videos became public.
"Having watched the videotape for the first time tonight, I have concerns about two deputies who appeared on the scene following the physical confrontation between police and Tyre Nichols," he said in a statement. "I have launched an internal investigation into the conduct of these deputies to determine what occurred and if any policies were violated."
Nichols was a FedEx worker with a 4-year-old son who enjoyed photography and skateboarding, according to his family's attorney, Ben Crump.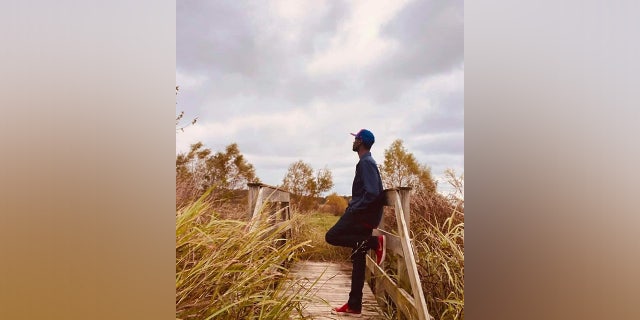 MEMPHIS BUSINESSES BOARD UP IN PREPARATION FOR RELEASE OF TYRE NICHOLS BODYCAM VIDEO
Officials in Memphis and other big cities around the country are expecting demonstrations following the highly anticipated release of police bodycam video in connection with the case.
Speaking at a vigil Thursday evening, Nichols' mother RowVaughn Wells urged supporters to protest peacefully.
"When that tape comes out tomorrow, it's going to be horrific," she said. "I didn't see it, but from what I hear it's going to be horrific."
TYRE NICHOLS VIDEO: FBI DIRECT SAYS 'I WAS APPALLED' BY BODYCAM FOOTAGE, AS NATION BRACES FOR RELEASE
Memphis Police Chief Cerelyn Davis called the incident "heinous, reckless and inhumane" but also urged calm.
In an interview with Fox News Friday, shortly before the video's release, she said she believed it goes beyond recordings of excessive force used against Rodney King in 1991 and George Floyd in 2020.
"I would have to say that this video illustrates images that I've never seen in my career before perpetrated by police officers," she said.
TBI Director David Rausch, who also saw the video before its release, described it as "appalling."
"What happened here does not, at all, reflect proper policing," he said in a statement Thursday. "This was wrong. This was a crime."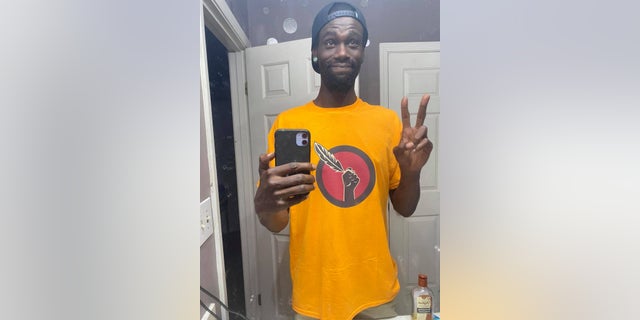 TYRE NICHOLS: MEMPHIS POLICE BODY CAM VIDEO OF TRAFFIC STOP IS 'APPALLING,' ATTORNEY SAYS AFTER REVIEW
"The actions of these officers were awful, and no one, including law enforcement, is above the law," Memphis Mayor Jim Strickland said in a video posted to Facebook Thursday. "I assure you we will do everything we can to keep this type of heinous act from happening again."
CLICK HERE TO GET THE FOX NEWS APP
The former officers could face up to 60 years in prison if convicted.
Fox News' Lauren Blanchard and Greg Norman contributed to this report.