Woman with medical condition shamed for baby bump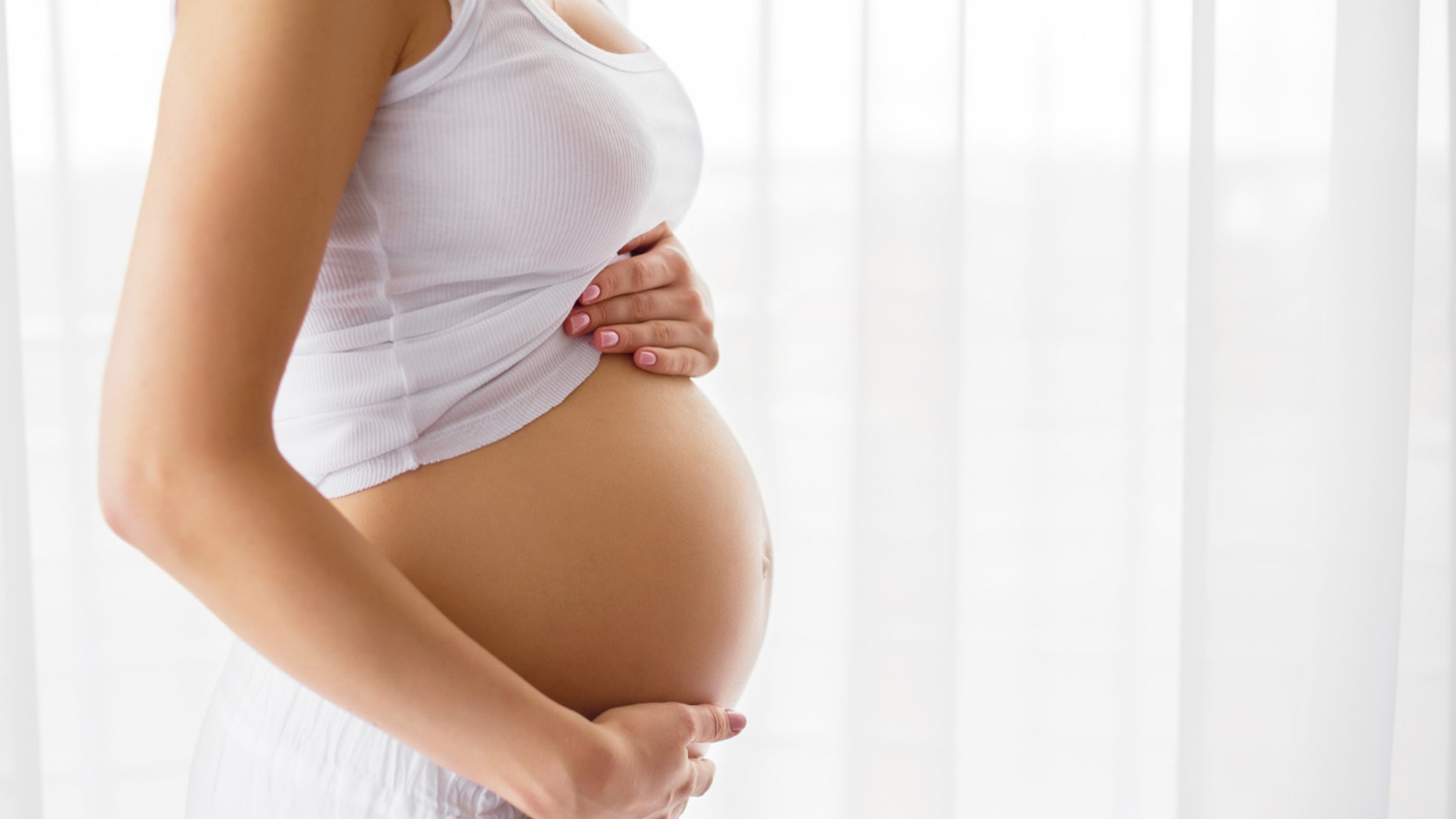 A woman is defending the size of her baby bump after receiving waves of negative comments from a picture she posted on social media.
Yiota Kousoukas, co-owner of popular online clothing brand Sabo Skirt, posted a photo of her flaunting her modest six-month baby bump.
While many of her followers took time to congratulate the mom-to-be, others decided to slam the 29-year-old for her tiny frame.
PREGNANT FITNESS MODEL SHAMED FOR FLAT STOMACH RESPONDS TO SOCIAL MEDIA CRITICS
"The worst comments have to be the ones along the lines of, 'No more baby in that belly,' or 'Start eating more so your baby can grow,'" she said.
Kousoukas has a medical condition that causes her uterus to grow "backwards," she says in her caption explaining why her baby bump looks the way it does.
"For the first four months of my pregnancy, my uterus was retroverted/tilted, which means that I was growing backwards into my body rather than outwards," her caption reads.
While a fetus cannot grow "backwards," reproductive endocrinologist and fertility specialist at CCRM Boston, Dr. Aaron Styer, points out, a backward tilt of the uterus can skew the size of a baby bump.
The common condition – affecting about one in five pregnant women – is "normal and does not increase a woman's risk for infertility or miscarriage," Dr. Styer says. But it is just one of the factors Kousoukas is dealing with in her pregnancy, which she explained on Instagram "for the reason of educating" people on the differences people experience during pregnancy.
FOLLOW US ON FACEBOOK FOR MORE FOX LIFESTYLE NEWS
"My uterus didn't 'flip forward' until well into being 4 months pregnant because of the backwards tilted position paired with decade old endometriosis scarring that I have on my uterosacral ligaments. Basically, these ligaments are acting like anchors keeping my uterus 'inside' rather than 'outside', which is why I appeared smaller than most people for the first 4 or 5 months."
Now the Australian influencer said she is "growing forwards" in her sixth month while "the scarring on [her] ligaments slowly breaks down."
Kousoukas, who explains, "Social media has caused a shift that leads everyone to fixate on bump size rather than the health of the baby and mom to be," is confident in her pregnancy and concludes her post with the important point: "I'm perfectly healthy, my baby is perfectly healthy, and that's all that matters. Our bodies and bumps are all different and our shapes and sizes are all different too."