Woman sued by salon after posting photos of painful reaction to eyebrow tattoos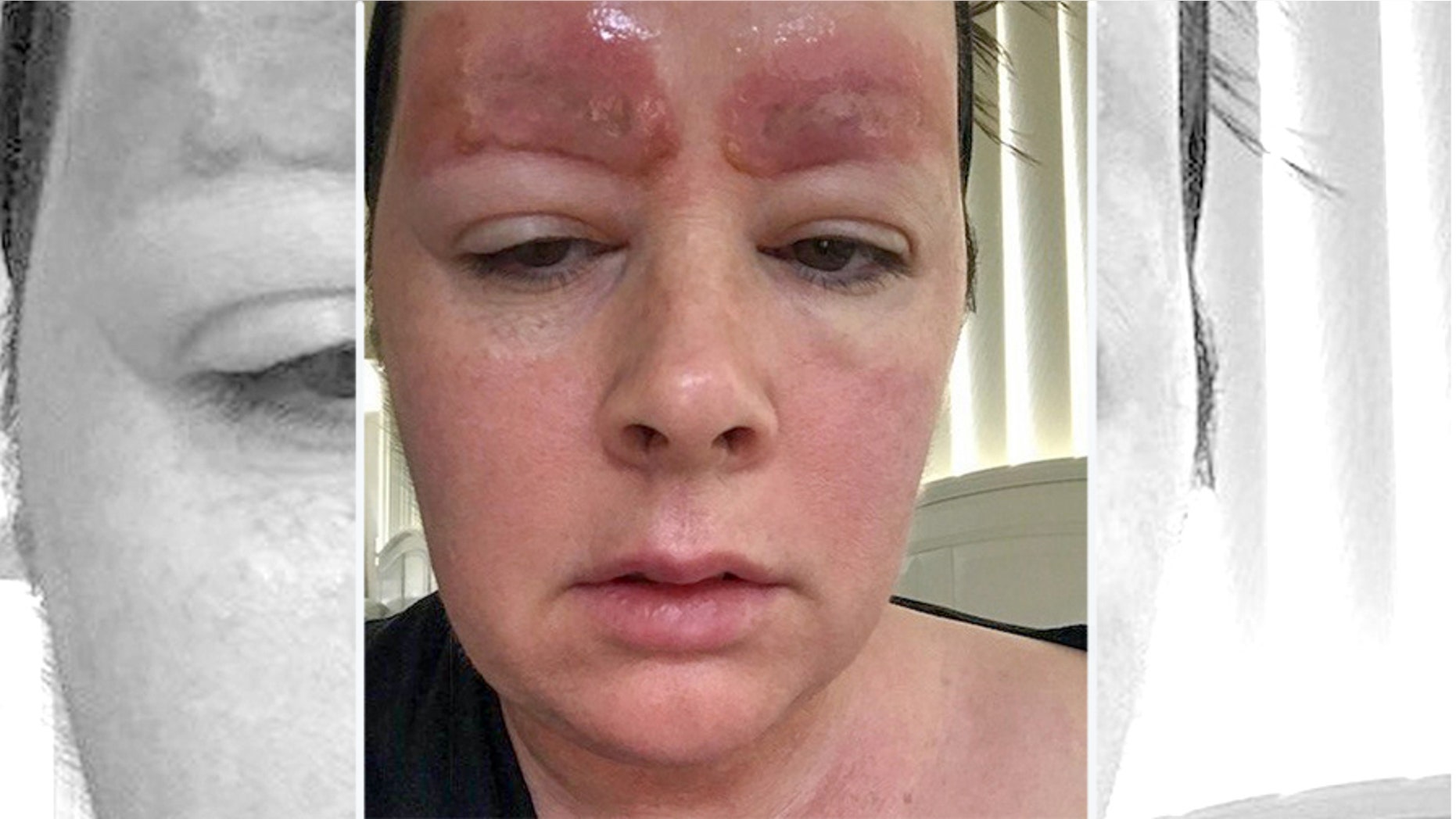 A woman in Australia is being sued by the clinic who performed her eyebrow tattooing after she shared photos of the horrible reaction she had to the procedure.
Amanda Coates posted the graphic photos on Facebook last July after having a terrible reaction to the eyebrow feathering she received from Skincare Laser Clinic in Melbourne.
She said the short procedure left her skin swollen and irritated.
DELTA TIGHTENS REQUIREMENTS ON SERVICE AND SUPPORT ANIMALS AMID INCREASED INCIDENTS
"The next day I woke up, and my skin had come off onto the pillow," she said. "I went to the doctor immediately because of the pain and severe swelling.
"It felt like something was eating away at my skin; I was in so much pain," she said, according to Yahoo Lifestyle.
Coates said she wanted to share about the painful experience so no one else would have to endure it, Yahoo reports.
But now the tattoo artist and clinic are seeking $150,000 in compensation from Coates, citing ridicule and the loss of 11 clients at the cost of $5,600 over her viral post.
The owner of the clinic, Iain Cleveland, said Coates was "delighted" after her procedure and that she didn't contact them until two and a half weeks later about the reaction she was having.
"There's no way we could possibly be responsible for the infection at that stage, two and a half weeks after the procedure," the owner told the Daily Mail.
Cleveland also issued a statement after Coates initial claim, saying the company follows "strict industry best practice, standards, and regulations.
"At the beginning of the procedure, the client was shown the microblade and dressing pack contained in a sterilized environment," he said.
FOLLOW US ON FACEBOOK FOR MORE FOX LIFESTYLE NEWS
"These packs were opened in front of the client using sterilized gloves that remained in the room the entire procedure," he added. "The client left the procedure satisfied. Based off feedback from industry experts, SLC believes the adverse reaction was due to an allergy to one of the supplementary products used."