Woman shares photo of her bloated belly to prove how normal it is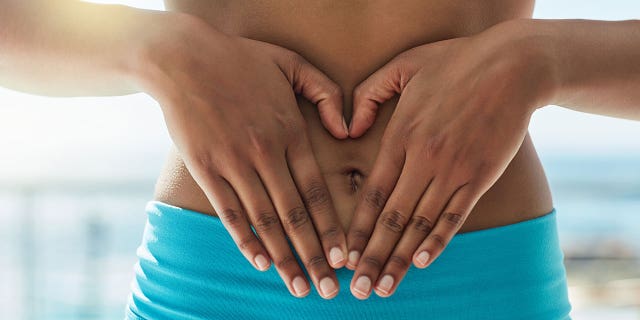 NEWYou can now listen to Fox News articles!
Anyone who has dealt with belly bloat understands how uncomfortable it can make you feel about your body. But one fitness blogger wants women to know they're not alone — and that, if they're healthy, what they're going through is likely totally normal.
On Instagram, Celena Kinsey posted two photos taken within 24 hours of each other — one showing her bloated stomach and another showing a flatter version of her tummy.
"Sharing a photo like this is never easy because when you're bloated you feel pretty down on yourself and you're uncomfortable in your own skin," Kinsey shared on her post, which had over 6,900 likes by Monday afternoon. "But I'm sharing this to show that you're not alone, and that we all have things that we're battling and that's normal."
WHY YOU'RE ALWAYS BLOATED, PLUS 7 FOODS FOR A FLATTER TUMMY
As Kinsey points out, bloating isn't unusual. Research suggests somewhere between 10 to 25 percent of healthy people experience bloating. It can be caused by a number of factors, including hormones and food intolerance, according to the National Institutes of Health.
Kinsey ends her post with words of encouragement for anyone who might be dealing with something similar.
FOLLOW US ON FACEBOOK FOR MORE FOX LIFESTYLE NEWS
"So the next time you're bloated, don't think you look 'fat or disgusting'- that's unhealthy behavior and you know that bloating comes and goes. Always remember your body responds best to positivity and love," she writes.