Woman sews First Lady replica dresses for a fraction of the price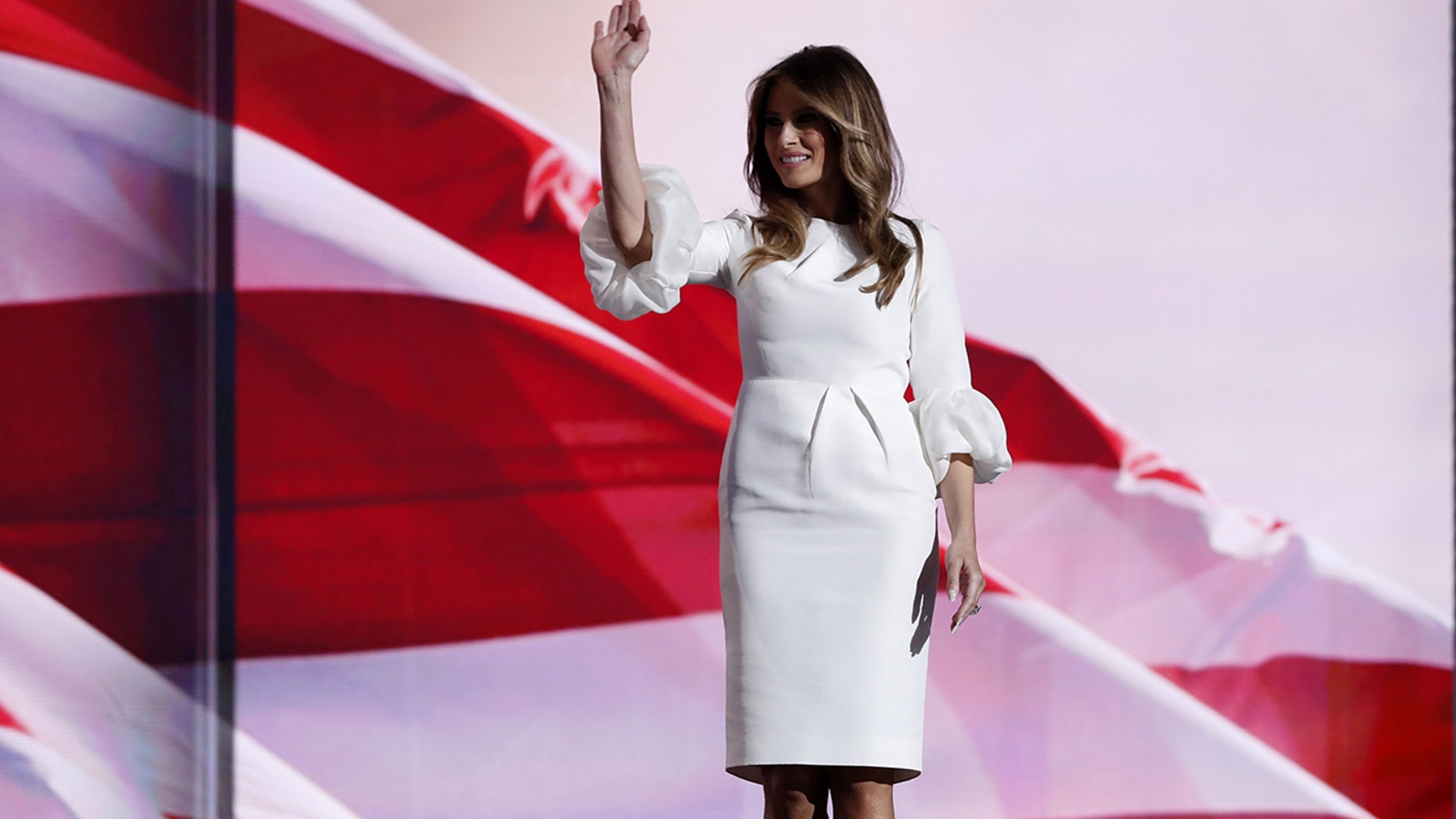 A local television news anchor is recreating the expensive designer dresses of first ladies, for about $100.
Paula Van Drisse, evening news anchor at KSWO in Lawton, OK, has started sewing her own interpretations of famous FLOTUS fashions.
IVANKA TRUMP GETTING SUED OVER SANDAL DESIGN
Her hobby started while she was watching the Republican National Convention in July 2016 and saw Melania Trump's puffy-sleeved Roksanda Ilincic dress. As a capable seamstress – she's been sewing since age 13 – the television reporter decided to tackle the $2,190 dress on the cheap.
After Drisse finished her Melania dress, she took it for a spin on air and received rave reviews.
Since her Melania debut, Drisse has continued to sew her way through the White House.
Drisse has made Michelle Obama's Michael Kors outfit, complete with cardigan, from the 2012 election night, Laura Bush's crimson Oscar de la Renta dress, Hillary Clinton's 1993 inaugural ball gown by Sarah Phillips and a formal Barbara Bush ensemble.
Each piece is designed as close to the original as she can get.
"I sew on nights and weekends and each dress typically costs $100 to make and one month to complete," Drisse told Yahoo Lifestyle.
Though she tries to wear all of her creations to work, she has admitted that there's one she was yet to don on television – the Barbara Bush.
FOLLOW US ON FACEBOOK FOR MORE FOX LIFESTYLE NEWS
"That would be a bit formal for the news," she said.
Currently, Drisse plans to keep on stitching modern day recreations of historical fashions.
"I plan to make more dresses, focusing on this century," she said. "Otherwise, I probably wouldn't be able to wear them on air."
As for any party affiliation – Drisse insists her interest is purely for fashion, not politics.