Woman fired for being 'too cute' may have a case after all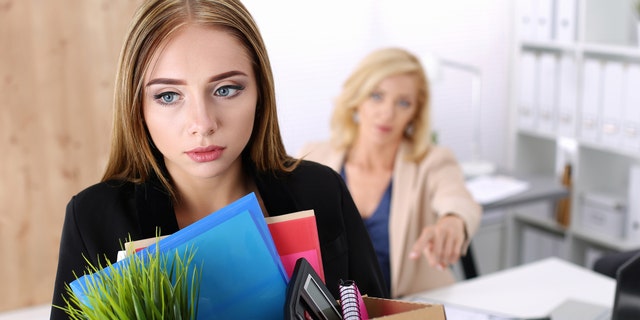 A Manhattan appeals panel — in a first-of-its-kind decision — Tuesday overturned a lower-court ruling that said you can't be fired because of your gender but you could get the boot for being "too cute."
The decision involved a 2013 lawsuit filed by blond massage therapist Dilek Edwards against her former boss, Wall Street chiropractor Charles Nicolai and his former lesbian Playboy Playmate wife, Stephanie Adams.
Dilek, 33, said she was axed after Nicolai admitted to his 46-year-old wife that she "might become jealous'' of his bubbly staffer because she was "too cute.''
Last year, Manhattan Judge Shlomo Hagler had ruled against Dilek, saying her cuteness quotient couldn't be cited as the basis for a discrimination claim.
But the appeals panel disagreed.
Dilek "was fired for no reason other than Adams' belief that Nicolai was sexually attracted to her," lead Judge David Friedman wrote. He was joined by Judges Karla Moskowitz, Judith Gische and Marcy Kahn.
"This states a cause of action for gender discrimination under New York State Human Rights Law," Friedman said.
A circuit court in Iowa had ruled the opposite of the New York appeals panel in 2013.
The all-male Iowa panel OK'd a male dentist's ouster of his female hygienist because he viewed her "as an irresistible attraction."
Dilek's lawyer, Maimon Kirschenbaum, said other courts have rejected the "too cute" discrimination claim, too.
"We had looked extensively to find a case for what should be obvious — that firing a woman because you might be attracted to her is discrimination," Kirschenbaum said.
"But as it turns out, there is no such case until now," he said.
The chiropractor, his wife and their lawyer did not immediately return calls for comment.
Paige Fiedler, the lawyer who represented Iowa dental hygienist Melissa Nelson, applauded the Manhattan judges.
"That's wonderful," she said.
"I always thought that having a female justice on the Iowa Supreme Court would have helped the judges understand what it's like to be a woman in the work place," Fiedler said.
This article originally appeared on the New York Post.