Woman exercised her 'fat' boobs off instead of having surgery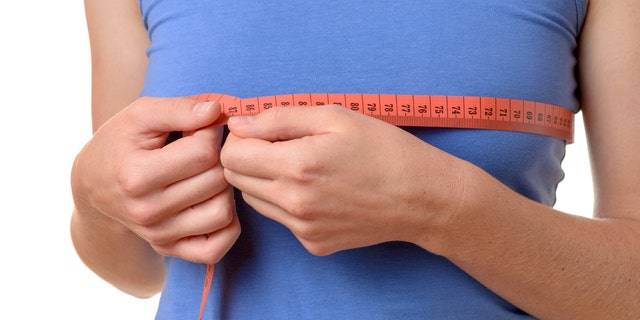 A fitness coach in British Columbia, Canada replaced her massive chest with rock hard abs – and chiseled arms, and toned legs.
That's right...Mel Cech exercised off her breasts, which she once felt made up "90%" of her entire bodyweight. It's long been known that breasts are made up of a collection of fat cells, and Cech has proved that, like any other places where fat accumulates on your body, with a little hard work – and sweat – you can eliminate them.
MOM'S 'FIRST DAY OF SCHOOL' PICTURE GOES VIRAL
The evolution from busty to brawny took about seven years of dedication to fitness and nutrition, the strength and conditioning coach said in an Instagram post.
Cech said in the same post that before her journey to fitness, she felt "super uncomfortable" about her chest and was planning on having breast reduction surgery before she bought a gym membership and found a personal trainer.
But Cech got more from working out than just a shrinking bra size. In addition to hating her breasts, the coach and mom suffered from rheumatoid arthritis. On Instagram, she says:
"I have completely avoided [breast] reduction surgery, my arthritis is in remission and I am in the best shape of my life."
FOLLOW US ON FACEBOOK FOR MORE FOX LIFESTYLE NEWS
She urges women in the same boob-hating boat to "please please[sic] try exercise and diet, first" before surgery, because "boobs are bodyfat[sic] plain and simple."