Woman calls stretch marks 'glitter stripes' in viral body confidence post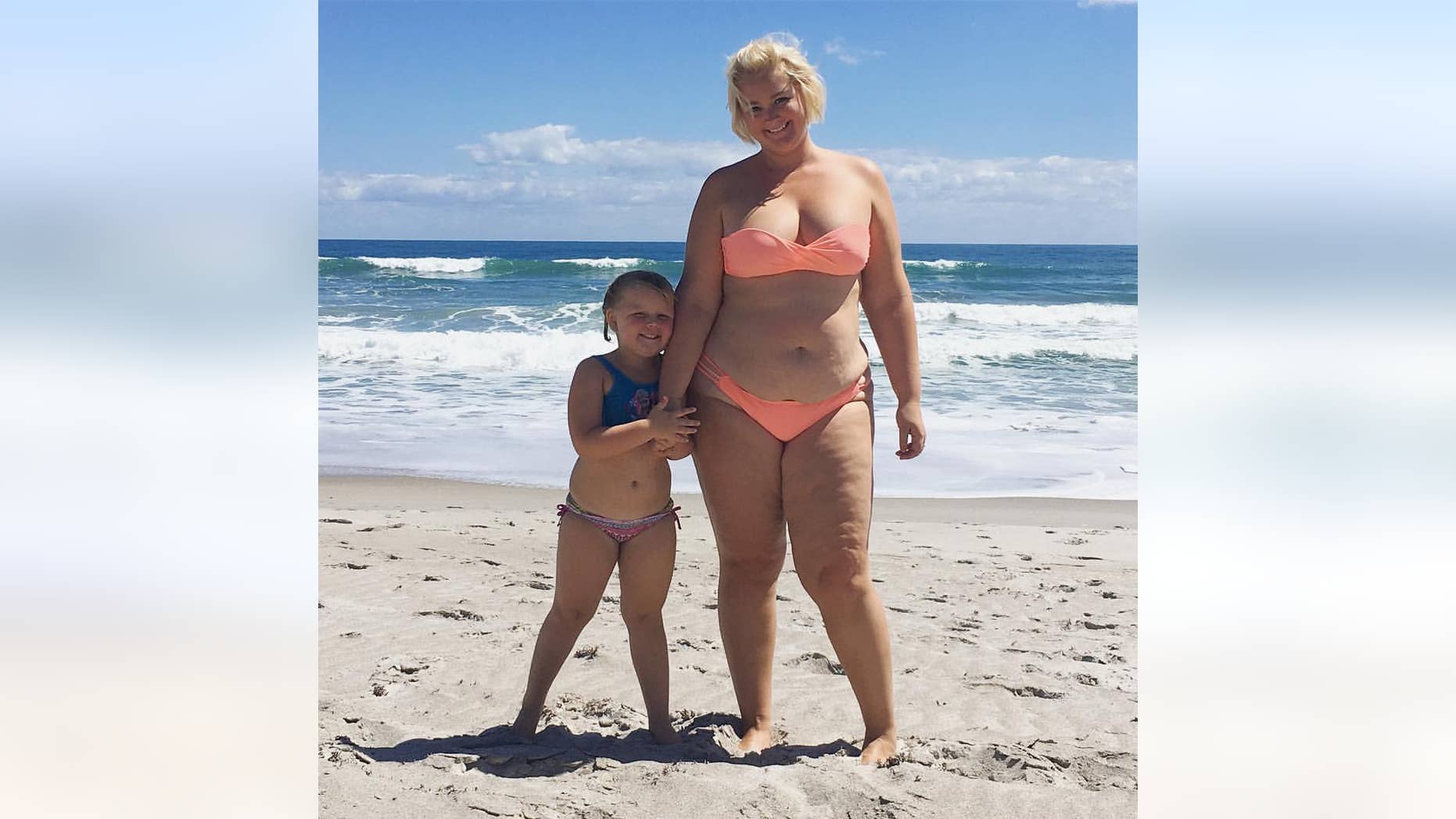 A  Florida woman is calling on other moms to change the way they talk to their children about their bodies in a personal crusade to inspire body confidence and self-love among her followers.
In  a viral March 20 Facebook post, which had garnered nearly 173,000 likes as of Wednesday morning, health coach Allison Kimmey recounted a conversation with her daughter about the stretch marks on her tummy.
"Her: 'Where do they come from?'" the post reads. "Me: 'well when I was a little older than you, I got some stripes when I grew really fast! And some of these stripes are from when I had you growing in my tummy.'
"Her: looking inquisitively," the post continues. "Me: 'They are shiny and sparkly, aren't they pretty?' 'Her: "yes, I like this one the best, it's so glittery. When can I get some?' 'Me: "oh you will get your glitter stripes when you get a little bit older baby!'"
Stretch marks can result from rapid weight gain or puberty, pregnancy, or overuse of cortisone skin creams, among other causes. There's no specific cure for them, according to the National Institutes of Health.
THIS MOM EMBRACED HER C-SECTION SCAR IN AN INSPIRING INSTAGRAM
Kimmey, who also promotes self-love among her tens of thousands of followers on her personal website, goes on to emphasize the importance of talking about our bodies to our children in a positive way.
"They are listening. They are asking," she writes. "And it is up to YOU to help them shape how they will feel about these things!"
THESE MODELS FIRED BACK AT CRITICS WITH A POWERFUL BODY CONFIDENCE INSTAGRAM
One commenter praised Kimmey for her response to her daughter's question, explaining her own mom's remarks on her figure affected her self-image for years.
Another commenter recounted a similar conversation with her son, who commented that her stretch marks were "my favorite part of you mom."
In the viral post, Kimmey wraps up her statement by calling on other parents to take responsibility for the example they're setting for their children.
"Will you continue the shame that society has placed on you?" she asks. "Or will you teach her a new way of love? I choose love. Just do you."