Wisconsin school district blasted by ACLU for 'sexist' dress code enforcement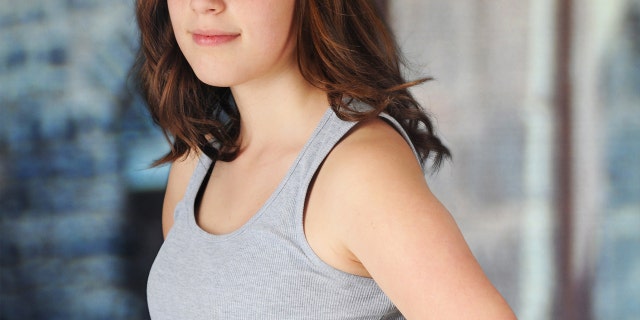 One Wisconsin school district may have relaxed its dress code for the 2018-2019 year after complaints from the school community, but the ACLU says that the administration is enforcing the new regulations in a "sexist" way.
On Sept. 11, WUWM reported that the American Civil Liberties Union (ACLU) of Wisconsin was putting the squeeze on Kenosha Unified School District school board officials over an incident that reportedly occurred in June during summer school. According to the outlet, a female student was criticized by a teacher for wearing a "tank top and shorts" to gym class.
NEW JERSEY CHARTER SCHOOL SLAMMED FOR TURNING AWAY STUDENTS FOR MINOR DRESS CODE VIOLATIONS
For context, the Kenosha Unified School District school board added tank tops, yoga pants and leggings to its list of permitted sartorial items after backlash from students and parents last year that such stipulations were discriminatory against female students, BBC reports. The school district encompasses 24 elementary schools, five middle schools, three high schools and five choice schools, six charter schools and one specialty school, as per their website.
Though the new dress code featured on TMJ4 News mandates that bottoms must be "mid-thigh length and cover all private body parts at all times" and allows tank tops with "straps [that] are at least one inch in width," the trouble apparently was not yet over.
"A female student had been shamed in front of her classmates and threatened to be sent home two days in a row for wearing a tank top and shorts to a summer gym class," ACLU Wisconsin staff attorney Asma Kadri Keeler recounted to WUWM. Upon further investigation, Kadri Keeler reported she found the policies regarding dress code enforcement for Kenosha staffers to be lacking.

"Our position is that this is primarily a sexist gender issue," Kadri Keller further told Yahoo Lifestyle. "These incidents that are cropping up all around the country that various ACLU affiliates and ACLU national are involved in revolve around girls and young women."
Moving forward, the ACLU has issued a statement urging the Kenosha school district to clarify the enforcement measures for their new dress code policies and protect students from body shaming and harassment if they face a violation.
Representatives for the ACLU of Wisconsin and Kenosha Unified School District did not immediately return Fox News' request for additional comment on the story.
FOLLOW US ON FACEBOOK FOR MORE FOX LIFESTYLE NEWS