Who Wore Balmain Better: Chrissy Teigen or Rosie Huntington-Whiteley?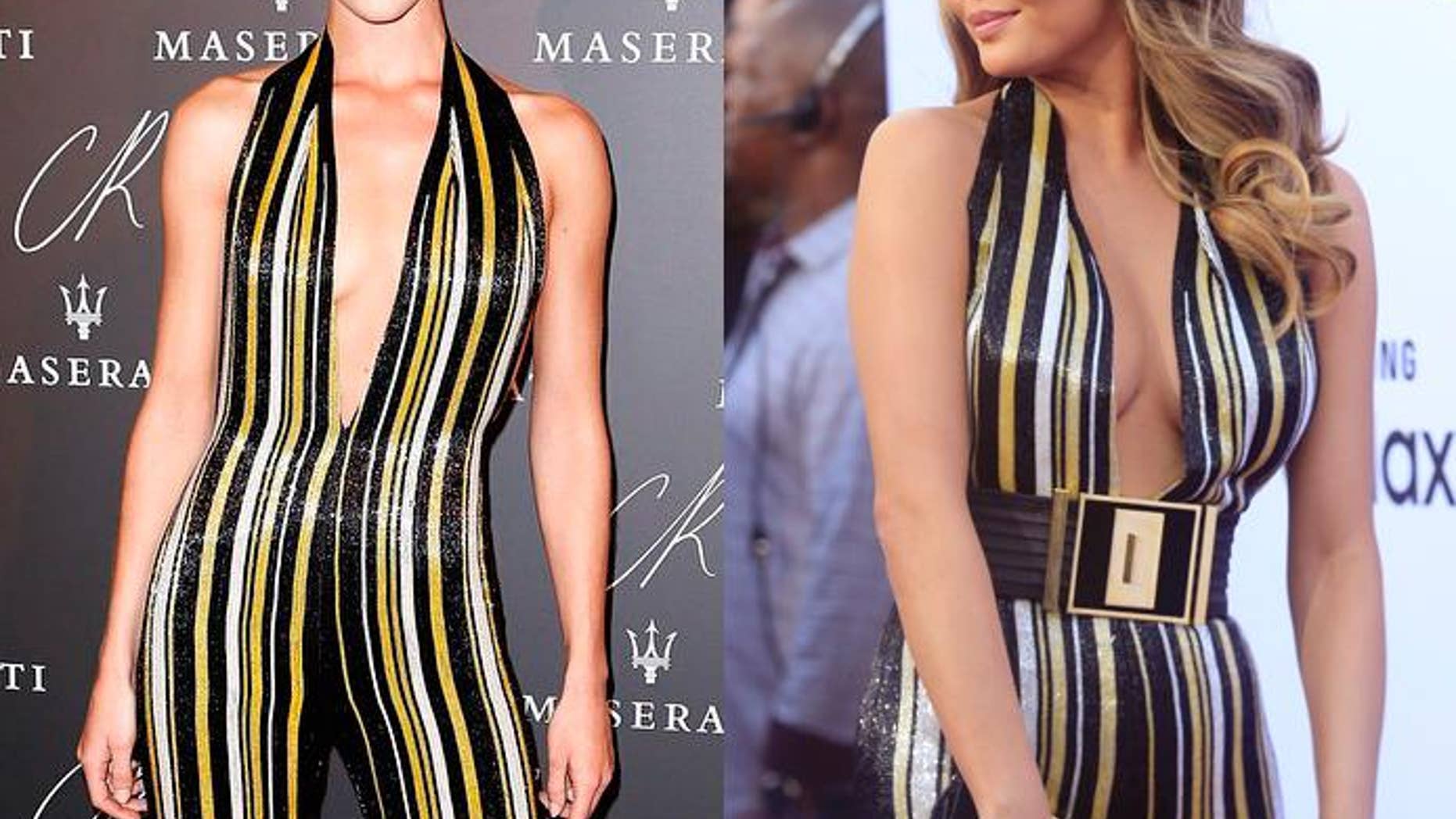 In terms of money, success and genetics, Chrissy Teigen and Rosie Huntington-Whitely have already won at life. That's why we don't feel bad pitting the two of them against each other in a battle of jumpsuits.
On Sunday, supermodel Chrissy Teigen arrived for the wearing a low-cut number from Balmain's Spring/Summer 2015 Collection — but it's the very same outfit worn by actress/model Rosie Huntington-Whiteley during Paris Fashion Week late last year.
Our question to you is, who wore it better? For reference, here's Teigen in the jumpsuit …
And here's Huntington-Whiteley:
In the interest of full disclosure, we should mention that supermodel Bar Refaeli has also modeled the jumpsuit, but in the pages of Elle Spain and not on a red carpet.
To her credit, though, Bar really accentuated the suit's cartoonish bellbottoms better than both Teigen and Huntington-Whiteley:
There's no question that all three have the figures to pull off the look, but we're putting the question to you: On which model was the jumpsuit most flattering?